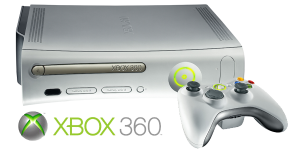 Microsoft has released 22 code samples for the Kinect that expose the computer code that helps it track faces, interpret gestures and determine colours, among other things.  The device, built for the Xbox 360, lets people play games by moving their body instead of using a controller.
Before now anyone wanting to use the Kinect had to work via an official software toolkit that hid the underlying code. Microsoft said it had opened the code up to make the Kinect easier to use and get feedback about how to improve it.
When Kinetic was released in 2008, hardware hackers wrote code that let them control the device so they could use it for their own projects.  Later on, Microsoft aided these "home-brew" efforts with the release of a software development kit and a program that allowed the Kinect to be controlled via Windows.
However, both these programs hid the core code of the device, limiting what developers and others could do with the gadget
The code has been put on the CodePlex website so developers can freely download and share the software. Microsoft made the announcement about the code sharing on a blog and said it had taken the step to help those that wanted to use Kinect for their own ends and to help improve the control software.
As the core Kinect code is updated and changed, new samples could be posted to CodePlex, said Microsoft spokesman Ben Lower.
Source: BBC