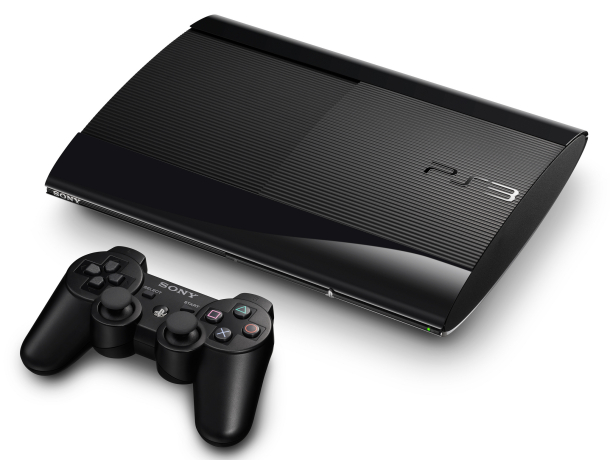 According to the PlayStation blog, the new PS3 design sits 20 percent smaller and 25 percent lighter than the existing model. Officially, the super slim PS3 weighs 1.1 pounds less than its predecessor and loses several inches in depth and height. Think of it as a lovechild between the previous two hardware iterations. The aesthetics appear rather low-key, with minor gloss near the edges and a ridged top panel. For the first time, the new PS3 does not use a slot-loading disc drive but instead a sliding door panel to top load discs. Another key change includes the overall power consumption, which drops from 200W to 190W.
In other territories, gamers can buy the aforementioned packages on September 28, with an additional option for a super slim PS3 that contains a 12GB flash hard drive (and room to expand via an official mounting bracket). No word if that SSD-equipped model arrives in the States, which seems unlikely as it went unmentioned by PlayStation's U.S. arm. We also spotted a white super slim PS3 coming to Japan in late November with no word of release outside of Sony's motherland.
The emergence of a slimmer PS3 verifies a leak from the Brazilian FCC that emerged in July, which also accurately stated the hard drive capacities that arrived today.
Source: C|Net