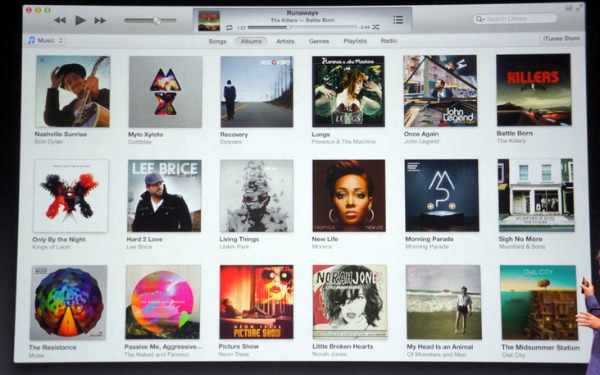 A split-screen view allows you to see your library while you're adding songs to a playslist. The "Current Playing" window also has a drop-down menu available in the top-right corner that you can click on to see what's coming up next in your playlist.
The mini-player within iTunes also saw a redesign, and now allows you to manage playlists and upcoming songs. iCloud is also now built into iTunes.
iPhone 5 Unveiled | iPhone 5 vs. Competitors | More of iOS 6 | Thinner iPod Nano | iPod Touch With Siri | New iTunes | New iPhone Dock Connector | New Earbuds, EarPodsApple says to expect to see the next-generation of iTunes launch in October, however, it did not provide an exact release date.
The iOS version of the app also saw an upgrade today and is expected to be released later this month.
Source: Mashable