The event is in line with Google's commitment to getting more and more people online, especially in Uganda where there is still a lot of potential.
It drew attention to the many entrepreneurial opportunities presented by the internet. Google showcased a number of their products, ranging from Google +, the latest addition to social networking to Google Analytics which is a bit more technical.
Participants had the opportunity to explore Google's open source technologies through a combination of tech talks, breakout sessions and codelabs run by engineers and business teams from across the globe.
There were also demonstration areas for further explanations and demos of the products.Key among the speakers were Sean Lafleur, SSA Director for Google and the country manager for Uganda, Ham Namakajjo.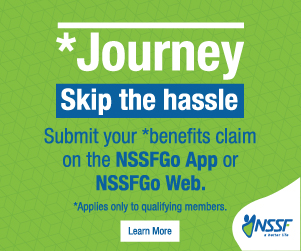 More business owners, a group of people who were keen on how to leverage the Google products to make money, and there was a lot for them.
There were presentations on building one's presence online using Google Maps and G+ Local, getting found online with Adwords, making money with Adsense, building and engaging your online audience with G+ pages and Analytics which helps you understand your online audience.
There was also a session on how to develop one's online strategy which had a many practical steps, ideas and suggestions on how to turn the theoretical information to practical application.
Developers and webmasters, with a number of sessions which were structured in such a way that they were different sessions running concurrently for different proficiency levels from beginner to advanced. There were however several sessions for all audiences as there were many non-technical people in attendance.
For example, a random selection by one of the session leaders picked several managers who had attended hoping to interact with developers to better understand how they work, the challenges they face and find talent for their companies.Both days were concluded with a panel of entrepreneurs which included Seanice Kacungira, Solomon King, Joyce Tonda, Stepen Musoke, David Gonahasa and Christine Ampaire of the MafutaGo fame.
The panelists shared invaluable knowledge from their experiences and the audience got so engrossed in the discussion that they agreed to let the session keep going long after the scheduled closing time.
The G|Uganda event has become one of the highlights in the calendars of many, this year's attracting more applications than the previous years'. Sadly, only a limited number were accepted and were able to attend.
"We have a certain capacity that we can hold, so once the number is reached, we cannot take on any more people. It was painful to have to turn away so many people. We had over 130% registration, but we want to have numbers that we can manage and have meaningful engagement with.
But this is not the end," Dorothy Ooko the Communications & Public Affairs Manager for East & Francophone Africa told PC Tech Magazine.
"We have Google Technology Users Group, now in partnership with Outbox, meeting monthly. There's also a University students group, and we are talking with the Uganda Business Association so that we can in partnership have sessions for small businesses, in the whole of Uganda, not just Kampala before the end of this year," she added.Commenting on the event, Ham Namakajjo, Google Country Manager said, "Our aim is to make the Internet more relevant to Ugandan users and to create more locally relevant products.
We want to show small businesses how they can grow their businesses by being online and we hope to promote a strong and self-sufficient Internet ecosystem in the country and across Africa.
"This conference is the latest in a series of interactive forums and tech days that Google has been holding across Africa this year, to promote innovation and business in the region.