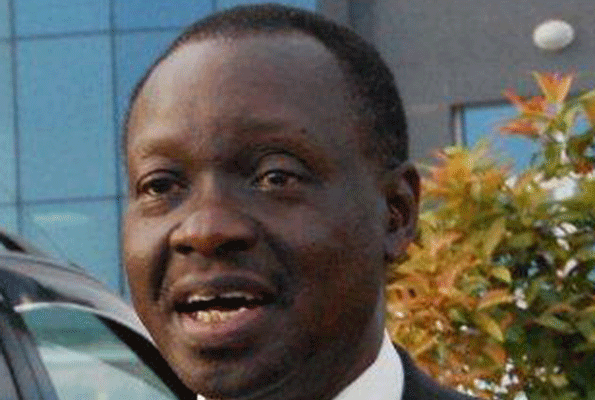 The 62-year-old has steered the organisation in crafting resolutions that benefit Africa in general, and Uganda in particular.
Satellite communication is still critical to Uganda as it complements fibre optic cables and acts as back up in the event of the cables being cut,"At the conference, we agreed that ITSO continues to regulate Intelsat, a global satellite operating company, to bring a stop to exploitation of satellite services users.
This means that Uganda will benefit extensively as it will not be exploited by the sole satellite service provider," Mr Patrick Mwesigwa, the Director of Technology and Licensing said during the recently ended ITSO meeting in Kampala.
Good management according to experts means influencing decision making. As a result, he surpassed all applicants for this particular job, from all over the world and emerged of the tender, making him the first African to rise this far in ITSO.
He says good leaders are not born but made. He has successfully grown into a leader, something he believes is not natural but was attained through grooming.
The highly skilled engineer says that a manager can be made, something that is common in Uganda and with this, he disputes the notion that many have about Ugandans' management skills.
"Perhaps it is an issue of misperception by whoever is a proponent of such a notion.
Personally, I believe that within the country, we have sufficient conditions and opportunities to develop good managers."
Advice for Ugandans
He, however, says there are particular sectors where Ugandans are still at the learning point on the managerial curve hence an advantage to other Africans like South Africans, Nigerians and Kenyans.
This is majorly in terms of the size of the pool of adequately experienced managers, something he believes can be cured in the short term provided definitive and strategic policies are enforced.
However, he insists that Uganda needs to be more aggressive in promoting her talents.
Mr Masambu characterises a good manager by such traits as; integrity, being dependable, transparent, consistent, open-minded, flexible and a good listener.
Team playing is also key in management. He says a good manager should be able to control emotions and keep them out of decision making and should be fair while dealing with others and as well be assertive and effective in communication.
Mr Masambu also says a good manager needs to be knowledgeable about the industry he or she is in. "Learn how the hierarchy in an organisation works so as to be able to delegate, be time conscious and be organised.
The growth curve
This is what has become of the engineer, and this is what has enabled him make such great strides. Having started off as a Pupil Engineer in the then East African External Telecommunications based in Nairobi in 1974, he moved back to Uganda to be part of the team that established international telecommunications in the newly created Uganda Posts and Telecommunications Corporation (UPTC)in 1977.
Successive advancements and responsibilities in engineering and management saw him climb the ladder to eventually become the Managing Director of UPTC in late 1997 and subsequently Managing Director of Uganda Telecom (UTL) in 1998 following the restructuring process of the communications sector.
In 2000, he was appointed as the founder Executive Director of Uganda Communications Commission to spearhead the regulation of the communications industry in Uganda and served for 10 years. During his period of tenure, he oversaw full liberalisation and regulation of the communications industry in Uganda.
In May 2010, Mr Masambu joined ITSO where he currently serves as the Deputy Director General.
To Mr Godfrey Mutabaazi, UCC's current executive director, it is not surprising that Eng. Masambu has come this far."He is an excellent professional, knowledgeable and hardworking. No wonder he has contributed greatly to the communication sector both locally and even abroad," Mr Mutabaazi told Prosper.
Hurdles
It has not been a smooth journey for Mr Masambu. Such challenges, he says, do not only apply to the communication industry but also cut across all sectors of managing any business.
He says most challenges arise out of a poor human resource system whose procedures are either not well established or not respected, which may suffocate the manager from demonstrating his or her competency.
"This may be a disabler to career development for staff for the manager may have it in mind while the HR department does not consider it a major issue."
Besides institutional weakness, a manager's failure may be attributed to poor people relations. Improper management of people relations may suffocate a manager's job. Mr Masambu says there is need to learn people's different characters and be able to work with them.
These, Mr Masambu mastered and ensured to work smart as he led people in the different telecom institutions. He never fell down, he has persisted and moved on to date as an admirable leader and it is this that has got him this far.
Source: Daily Monitor