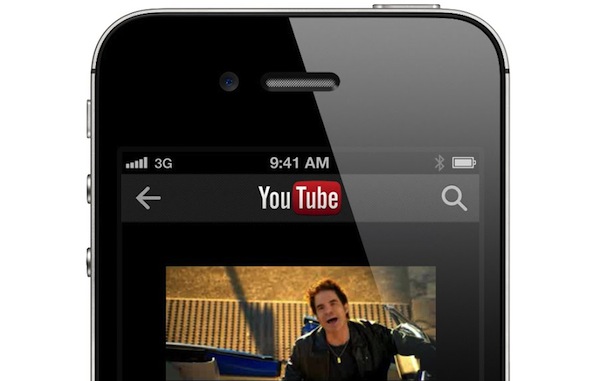 Apple announced it was dumping its hobbled YouTube app earlier this year, clearing the way for the Google-owned video giant to produce its own version.
Less than a month later, that in-house version is ready for prime time  just one day before the expected launch of the iPhone 5 and iOS 6.
The timing is very interesting, and the fact that an exact App store launch time was given suggests that Apple and Google collaborated behind the scenes to have the new YouTube app squared away in time.
It's also likely to be a cash bonanza for Google, which is finally able to show ads before YouTube videos on an iPhone app.
Why You Won't Be Missed"The new iPhone app is available worldwide and unlocks tens of thousands of official music videos, as well as bringing lots of new features to improve finding and sharing awesome videos and channels," writes Andrey Doronichev, head of YouTube mobile, in a blog post.
"It's a new app built by YouTube engineers, to give our iPhone users the best mobile experience."The app also features autocomplete search, much like Google Instant, with an emphasis on popular videos. To get to "Gangnam Style," for example, you're not going to have to type much more than "gan."
YouTube has been putting the emphasis on channels for a while now, and the app is no different. Swipe from the left, and you get a list of channels you're subscribed to.
Naturally, the app also lets you post videos to Twitter and Facebook with a tap although Google+ gets pride of place, with the first sharing button.
One thing we'd like to see in the iPhone app: the same "watch it mostly offline" functionality that the Android YouTube app gained this summer.
The app will also work on the iPad, although Doronichev says his team is hard at work on a special iOS tablet version with more functionality.
Source: Mashable