News Archive
Kenyans among global mobile payments leaders – MasterCard
The MPRI identified Singapore, Canada, the United States, Kenya and South Korea as the most prepared markets. The Index indicates that while it's early stages for mobile payments adoption, all nations globally – either highly scaled and integrated ones like the United Kingdom or compact and technology-driven ones like Singapore – are making progress towards reaching an inflection point where mobile devices account for an appreciable share of the payments mix.
"Kenyan consumers' very high levels of familiarity with and frequent usage of mobile payments make this nation the top score on the survey's Consumer Readiness component," says Charlton Goredema, Vice President: Market Manager, MasterCard Worldwide, East Africa and Indian Ocean Islands commented, "Consumer Readiness scores are driven in large part by how frequently mobile payments are currently in use, and Kenyans' positive response to a secure, convenient, cashless method of payment has positioned them among the world's most technologically advanced nations in this index."
The Index positioned markets' readiness for global payments on a scale of 0 to 100, with the global average settling at 33.2. "The Kenyan market scored 40.4 on this scale, well above the average, and a little more than one point behind the United States of America, which came in at 41.5, and ahead of Nigeria and South Africa, the other two African markets surveyed" says Goredema.
In addition, findings of the MPRI reveal that partnerships among the key players in the mobile payments ecosystem are essential to accelerate the commercialization of mobile payments. Cooperation and collaboration among financial institutions, telcos, governments, technology providers and others can foster an environment that enables a market to reach critical mass.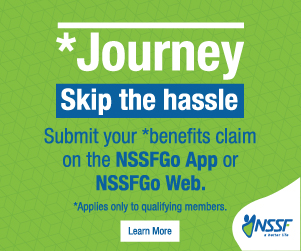 Other key findings include, nine of the 10 markets with the highest consumer scores are in Asia/Pacific, Middle East and Africa. Of the three mobile payment types, more consumers had engaged in m-commerce in 71 percent of the countries surveyed and in developing economies, consumers are typically drawn to mobile payments for access to the larger economy, both national and global, as well as to a regulated and secure economic infrastructure. Consumers in the developed world are drawn to the convenience of mobile phone payments.
"Technology infrastructure, a responsive regulatory environment and a robust economy are table stakes for the advancement of mobile payments," said Goredema. "The necessary conditions are consumer readiness and industry integration. As no one entity can develop and promote mobile payments by itself, key players in the ecosystem must work together to collectively advance the cause of mobile payments."