News Archive
Hi-Tech move to Parliament as papers clear away for iPads in Uganda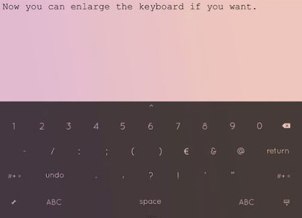 While Section 29 of the House Rules of Procedure says sufficient copies of a paper to be tabled shall be made and distributed to members, technocrats told Daily Monitor that the Rules of Procedure will be amended to cater for the use of iPad where some files will be shared in soft copy.
Parliament spends about Shs1 billion on printing and photocopying documents annually. But in a cost-cutting measure, this figure is expected to reduce by at least half when members start using iPads.
It is not clear whether MPs will foot the bill for themselves or the taxpayer will, but sources close to the deal said discussions are still ongoing on whether Parliament should foot the entire bill on e-governance arrangement or the lawmakers be given the iPads on a hire-purchase arrangement.
The idea, sources said, has already received the backing from Speaker Rebecca Kadaga and some members of the commission, the apex body in charge of members' welfare. "It's great to see representatives embracing these technological moves and it's only a matter of time before we see widespread use of tablets in parliamentary sessions," a source from the IT department told Daily Monitor last week.
With this, the Uganda Parliament will become the second East African nation after Rwanda to deploy such digital gadgets for official duties. In the open market, an iPad costs between Shs1.5m and Shs2m depending on the model and memory storage, according to experts.
A senior officials in Parliament, who requested not to be named because the procurement is still kept under wraps since the Parliamentary Commission has not fully discussed it, told Daily Monitor yesterday that those behind the deal were of the view that using iPads will save government money and boost electronic voting in the House.
Sources told the Daily Monitor  that the chairperson of the ICT Committee, Mr Nathan Nabeta (NRM), once approached Ms Kadaga to supply the gadgets but he did not get the deal. Another MP from eastern Uganda was contracted to supply the iPads at a subsidised fee (about Shs1.3m). Acting Parliament spokesperson Muhammad Katamba yesterday said he needs to consult as he has not yet received the information about any plan to procure iPads for MPs.