News Archive
How mobile social network Motribe grew to 1.5 million users in 10 months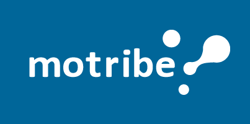 In regions such as Africa, South East Asia and South America where the mobile web is a big part of how people interact with the Internet, sites like Motribe are bound to thrive. We caught up with the platform's co-founders to learn more about the service's relatively fast growth.
Interview with Nic Haralambous and Vincent Maher , Co-founders, Motribe
Nmachi: When did you start Motribe?
Nic: Motribe was started in August 2010 and we launched our platform six weeks later after many late nights of hard work.  Our fund-raising took six months before that and a large part of the process was relocating from Johannesburg to Cape Town, which is a city much better suited to the growing start-up culture in South Africa.  We are now exactly one year old and it has been an awesome 365 days.
Nmachi: Why did you start Motribe?
Vincent: The co-founders have worked together for the past five years at various different companies.  Before starting Motribe we were working on social networking and mobile advertising at Vodacom, the Vodafone-owned mobile operator in South Africa and learning all sorts of interesting lessons about how location-based services, social networking and advertising intersect.  During the end of our tenure there we launched a massively multi-player online location-based role-playing game called Legends of Echo.
During that period we started paying attention to how mobile social groups were starting to form around subcultures, niche topics and brands.  This is the idea that is at the core of our business and we saw an immediate social and commercial need for the ability to be able to form community around topics and make that accessible to mobile Internet users in such a way that it works as well for a user in rural Africa or India as it does for someone in Europe or North America.
Nmachi: You launched only about a year ago and have amassed more than 1.5 million users. How were you able to attract so many users in such a short period of time?
Vincent: There have been several factors at work here.  On the one hand our platform can be used by almost anyone who has a web browser on their mobile phone and so the market is much bigger for us globally than it would be for a company pushing an app for one or two device platforms.  We are firm believers that the mobile web is a bridge between developed and emerging markets. On the other hand we have seen some amazing communities launch and start driving growth.  As an example Guinness, working with the digital agency Praekelt, uses our platform to organise their Nigerian fans around the topic of English Premier League football.  The US Embassy in South Africa uses our platform to talk to people in Southern Africa about their projects.  Unilever uses our platform to launch and promote Rexona in Kenya.  Motribe also manages several of its own niche communities.
Nmachi: What do you think makes Motribe unique?
Nic: The quality of our execution has been really good so far.  The most common feedback we receive is about how good the user experience of our community platform is on a mobile phone.  This is partly because we are a mobile-first company and we come from a mobile-first continent so those issues are always top of mind.  Another aspect of our uniqueness is that because we manage our own communities all the time we are constantly enhancing the tools that we and our customers use.  Instead of looking at our roadmap from an abstract perspective it is driven by requirements from the trenches, from people actually managing groups of hundreds of thousands of users at a time across multiple timezones, languages, social status and gender.
Motribe also caters for the incredibly large feature phone market. Our features, functionality and user experience on the browser is great on a smart-phone or a feature phone.
Vincent: Something that we are constantly being reminded of is how central the idea of community is to the social fabric.  Many things rise up from community: happiness, self-worth, loyalty and efficiency.  People we not designed to solve all their problems in isolation.  So over time the digital strategies that work really well seem to be those that can create and maintain community in a way that gives back as much as it takes.  On the one hand a brand may gain customer loyalty and brand awareness and, at the same time, the end-user gets access to information and small items of social capital that was not previously available.
Nmachi: Are your users close to 100% South African? If not, what other countries in Africa or globally do your users come from?
Nic: Our biggest user-bases are in India, the USA, Nigeria and the UK.  We are also growing fast in the Philippines, Ghana and Kenya.  South Africa happens to be where the majority of our community owners are located because we spend a lot of time working with digital agencies and we are quite deeply embedded inside the South African digital industry.
Nmachi: What marketing strategies did you employ to attract users?
Vincent: The four primary ways our communities grow are search, social sharing, word of mouth and mobile advertising.  When we start new communities we inject a little life into them using search advertising (because our communities are very niche) and then they must support themselves thereafter.  Most of the time the community takes on the responsibility of both managing and growing itself.
Nmachi: What sort of revenue models have you explored and/or implemented to monetize the platform?
Nic: On the platform side of the business we have a licensing model for brands and we also manage their acquisition strategy including digital campaign management.  We monetise the communities we manage ourselves via advertising and we're about to add a new layer that will be a big step forward for Motribe and open up a few more revenue streams.
Mobile allows us the ability to monetize in various ways and we're taking advantage of as many them as make sense right now. We're not in the business of raising money, we're in the business of earning money.
Nmachi: Who are your funders/investors? How have they helped set Motribe on the path to growth?
Vincent: Our seed partners are 4DI Capital, a Cape Town-based fund that is one of the more progressive tech start-up funds in South Africa.  They have left us alone to run the business and this is exactly how we like it.  For us the best kind of investment partner is one who can help us with advice about business stuff and doesn't try to get involved in strategy and operations.  They also took the initial leap of faith and invested in us with very little proof of concept.
Nmachi: What are some of the major challenges you have faced running the startup in the past year?
Vincent: Initially we thought that growth would be one of our biggest challenges, this hasn't been the case. Reaching 1.5m users happened quickly so, looking back, it feels like that took care of itself, to some extent.
Keeping our core focus at the center of the business has definitely been a big challenge. We both have big ideas, constantly and if you're not careful these can get in the way of what you are trying to achieve. So we've done particularly well to stay focused.
Now that our team is a little bigger the company culture has become a challenge. Trying to build the company that you've always wanted (and left a big corporate for) is not easy but absolutely necessary. No one wants to wake up five years into their startup and dislike the environment.
Nmachi: Where do you see the African mobile social networking space in the next few years? How do you think it will evolve and what do you think will be the key drivers of this evolution?
Nic: There is so much potential in Africa with the mobile Internet that the sheer growth is the future of social networking in Africa. There are masses of untapped, unreachable users who will soon get online, learn how to surf the web and become very hungry for solutions to their problems and new ways to communicate and express themselves.
We believe that the future lies in the mobile web and developments around the functionality of the mobile web, as opposed to apps. Africa is filled with dumb and feature phones that probably won't go away any time soon but are able to browse the web and do the basics. We are already starting to see an increase in extremely cheap Android smart phones that can browse the web with a full and rich experience. If Microsoft was smart they'd build a competitive, low-cost smart-phone to take on Android's growth in the emerging markets.
Nmachi: What are your growth plans for Motribe in the next few years?
Vincent: There are many phases of growth that a young start-up like Motribe will go through in the next few years. Our team will grow, our platform will become bigger, better and more feature-rich. The Motribe product offering will diversify and begin to solve more problems more simply for more users.  For us the key is to stay ahead of the innovation curve and keep using ourselves as the test-case.  By the time there is a mainstream need for certain tools we will already have sharpened them.
Nmachi: Any advice for aspiring entrepreneurs looking to launch successful web startups in Africa?
Nic: The best advice that we could give is to earn your stripes, learn how to fail and always back yourself. We knew in the beginning that an idea was worth nothing, the execution is where the value lies. One thing that we've managed to extremely well is remember the lessons we've learned from our past experiences, successes and failures and make sure that we don't repeat the same mistakes.
Iterate quickly and often, make quick decisions and learn from them while you grow.
Vincent: On the technology side of things, we make heavy use of cloud services like virtual hosting on Amazon EC2 and many Software as a Service (SaaS) products to do things like invoicing, pipeline and project management.
Nmachi: Thanks so much for sharing your story with us! It's always nice to see inspiring African web startups. For more about Motribe, watch this interview.
Source: TNW News