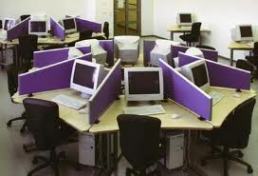 According to the 2010 Digital Life report released at the weekend by the TSN Research International, about 36 per cent of internet users access e-mails via mobile phones against 31 per cent doing the same via computers.
The landing of the fibre optic cables and the completion of the national ICT infrastructure, which both offer high capacity broadband will also make Internet access cheaper, eroding the margins of Internet café owners.
"The viable alternative for café owners is to offer transaction- based services such as e-ticketing, e-learning," the director for Information and Communication Technology at the ministry of Communications, Science and Technology Dr Zaipuna Yonah told The Citizen recently in an interview.
The ICT developments in the country have already seen major mobile operators cutting down Internet access charges via mobile phones, thus only few people would remain visiting the cafés. Tanzania has experienced a very rapid growth in Internet use in the recent past. The number of Tanzanians accessing the Internet stood at 500,000 last year, however, experts say the recent arrival of the fibre cables could prompt significant broadband uptake in the near future.
"In fact, the broadband uptake has increased to over 1000 per cent since we landed in the country," the Seacom managing director Anna-Rupia Kahama told the Citizen recently.
Until recently, most people used to flock into Internet cafes to surf the net and read e-mail. Most Internet users are the youth, business people, professionals, students and the academia. E-mail services are the most popular at Internet cafes, followed by general website surfing.
Retail Internet charges in most cafes in the capital city Dar es Salaam has remained Sh1,000 per hour, however, the charges have would drastically fall in near future as mobile Internet.