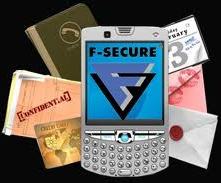 While this spells bad news for consumers, it also means a significant gold rush for mobile security software providers, with forecasts predicting a 50% growth year-on-year until 2014, which will result in a US$2-billion business.
Neil Rimer, co-founder of venture capital firm Index Ventures told Mobile Marketing that "it's a no-brainer that people will pay to protect their devices, and the market will not be owned by one big player", before adding that "the mobile security market will one day be bigger than that of computers".
The security of mobile data was cast into the spotlight earlier this year when the Android Market was the target of a malicious software attack.
According to Memeburn.com "In March, smartphones running on Google-backed Android software were the target of the largest attack ever on the devices, noted a PandaLabs report focused on the first three months of this year. "This assault was launched from malicious applications on Android Market, the official app store for the operating system," security firm PandaLabs said.
Within a four-day span, seemingly legitimate Android smartphone applications rigged with malicious "Trojan" computer code were downloaded more than 50,000 times, according to PandaLabs.
"The Trojan steals personal information from cellphones, and downloads and installs other apps without the user's knowledge," the computer security firm said.
The lack of trusted mobile phone security could also be a factor in the slow adoption of the mobile phone as an e-wallet. Britain's Daily Mail newspaper published a story which claimed that "around 73 percent of people said they felt they needed more education on the technology before they started to use contactless credit and debit cards or their mobile phones for transactions".
Everyone can see the enormous potential of the mobile phone, but it does require a leap in behaviour from the everyday consumer, which will only be achieved once manufacturers put in place stringent security systems that reassure consumers that their data is safe.
www.vomo.co.za