Features
Uganda: Social Media Goes Professional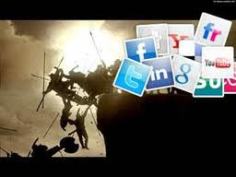 Almost every first-year student spends at least some time on social networking websites in a typical week. Other such types of sites include Bebo, Twitter, hi5, myYearbook and My opera. Today it is almost impossible not to network – most of us do it all of the time; we just do not realise it.
Networking is something that becomes a habit and given the ease with which social media allows it, there is every opportunity for us to extend that networking beyond just friends and family. And this could be done through professional networks, which, today, tend to be from one specific type of industry, such as banking, architecture, accounting or health.
Their main purpose is to transform the casual interaction into a meaningful professional relationship. This is what defines professional networking. One such network is LinkedIn, an interconnected network of experienced professionals from around the world. One can meet and collaborate with eligible professionals that one might need to work with for the advancement of one's career.
Examples of other professional sites include Science and Technology for Development-Africa, High network and Execunet for career management services. But while social networking has proved immensely popular, professional networking has taken a little longer to find its feet.
Facebook did not even exist when LinkedIn was first created back in 2003. Today, it (Facebook) has almost 700 million registered users – seven times as many as LinkedIn and is on track to hit a billion in the not-too-distant future. And, some Ugandans think that Facebook is a much more fertile territory to professionally socialize than a standalone operation like LinkedIn.
Professionals have less time to devote to socializing online and are willing to do so only if they believe they are getting a unique benefit from the site.
"Your goal in tapping into such networks is to join groups that contain your potential clients or target markets. These are the people with whom one is going to associate on business terms.
"It is rather difficult getting to know them personally online for a lot of information is left under cover," Moses Musiitwa, a professional management consultant says.
Musiitwa adds that such sites have not gained enough ground in Uganda because their ICT coverage is still low. Many Ugandans do not want to engage in costly instalment of ICT technology to establish such sites because such act is non-productive.
Yet, there are not enough tools to help people convey a sense of their personality – which is a key part of successful networking and recruitment. Tools such as video capability should be added into the mix. Right now, sites like LinkedIn offer a rather dry experience – there are no tools to allow video interaction.
"The interface of LinkedIn does not attract many Ugandans who are more interested in gossip than serious business. Facebook has more icons and more people available online than LinkedIn," Rebecca Namirembe, an IT specialist says.
Still, professionals are wary of disclosing too much to potential competitors. Policing these services' memberships to weed out impostors can be difficult. However, critics of Facebook say that beyond suggesting new friends, it does little to share back with the community the incredible insights it gathers about its users.
They suggest that LinkedIn has data trail like "Signal," "Career Explorer," "InMaps" or "Skills" which can return incredible value to your employees.
According to The Telegraph, a UK newspaper, despite LinkedIn's growing reach and fame, it is not the only player in the professional network space and many people are still unsure of how to make the most of their membership, often leaving their profiles untouched for months.
It is a dream of every professional to build a strong and effective network of fellow professionals. However, as more people spend more time on Facebook and Twitter, one wonders whether they would spend time maintaining and managing profiles on professional sites.
allafrican.com