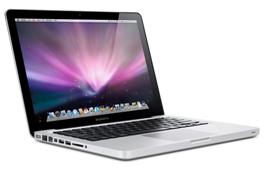 What sets Apple apart from other computer manufacturers? Apple is the only company to produce computers running its Apple OS X operating system, while Microsoft's Windows is available for everyone to use, from corporate behemoths such as Sony to individuals who are building their own PCs. The former guarantees hardware compatibility and quality, while the latter allows greater freedom and versatility.
Pricing is a key factor. The cheapest MacBook costs UGX. 2,800,000 (USD 1200) – excluding shipping charges.
When you're writing an article for a publication of this nature, you're probably interested in striking a balance between best performance and minimum cost – which usually excludes Apple products: except that the success of the iPhone and iPad are causing more and more people to consider switching. But what's the right move for you? Today, Microsoft has the dominant market share, and over 89 percent of global computer users run Windows. But it wasn't always this way; in the 1980s, when computer operating systems were text-based (commandline), and reasonably-priced machines cost $1,500, Apple was establishing itself as top dog.
Pre-empting the launch of Windows by a year with its own graphical user interface (GUI) OS, the company established an early lead over the competition that remained strong – until Microsoft launched Windows 95. Apple struggled in the 1990s. It did build a steady following of media professionals, thanks to its support for QuarkXPress and Adobe Photoshop, a legacy that continues to this day; most graphic designers, music producers and video editors work on Apple hardware. For most home users, though, Windows quickly became the accepted standard, and the Mac a niche product. Fast-forward to the present day, and the iPod and iPhone have reversed Apple's fortunes, making it one of the world's best-known and well-respected companies.
The latest version of Mac OS X is far more refined, and as it improves the "Cult of Mac" is expanding with it. While Apple goes from strength to strength, Microsoft isn't resting on its laurels. After the less-than successful Vista, Windows 7 is a huge improvement over previous versions. Indeed, it's already set to overtake XP as the most popular version of the operating system. Windows-based systems are incredibly versatile. It's this versatility that means Windows can be found in just about every walk of life, from cashpoints to the most powerful gaming PCs in the world.
All Systems Go:
Both Windows and Mac OS X have improved massively since they were introduced – both taking advantage of new technologies and faster hardware and adapting to new computing trends such as social networking and media streaming. There are plenty of reasons to consider each operating system – here we give you the truth about the benefits and pitfalls of your choice. As well as comparing the operating systems and their respective hardware, we take a look at design, price, and usability.
MAC
Apple is responsible for producing every aspect of a Mac, from the hardware and the operating system right down to the lovingly designed packaging. This ensures a certain level of quality, but also limits choice.
Design:
Every Apple product undergoes meticulous design, overseen by British Designer Jonathan Ive. Ive has been responsible for this minimalist appearance of Apple's line up for the best part of a decade, shaping not only the iPhone and iPad, but also the iMac and the stunning MacBook Air. The latest iMac has a unibody aluminium chassis that is precision-cut from a block of metal to keep superfluous lines to a minimum. Even the MacBook, which is made from polycarbonate plastic, uses a similar process. As well as looking great, Apple frequently introduces innovative new ideas to make its kit stand out from the competition. It has embraced wireless technologies to keep desk clutter to a minimum. Most users need only plug in a power lead before they can get to work. The minimal look does throw up one or two issues; to plug in a Memory stick, you must read around the back, as the ports are all located at the rear of the device.
The SD card and DVD dirve are more conveniently side-mounted, though. The MagSafe power connector uses a magnet to keep the cable tethered to the MacBook it is charging, so if it gets yanked accidentally, it won't pull the laptop off your desk or lap.
This is now a feature of every MacBook. Taking a lead from its iPhone, Apple has introduced multi-touch gestures into its laptops. Its oversized touchpads provide plenty of room for two-, or three- and even four-finger gestures, which are built into the OS. Scrolling, rotating, and pinch-to-zoom are all slick, with no noticeable delay. Multi-touch is also accurate, rarely triggering a gesture by mistake.
In spite of these impressive innovations, Apple is behind the competition in certain areas. A second mouse button is a relatively new concept for many Mac owners, who are used to holding down the option key to bring up context-sensitive menus. Apple has finally relented and added one to the Mighty Mouse, which should ship as standard with all new iMacs.
Build Quality:
Apple is renowned forthe excellent construction of its products. The aluminium chassis of the iMac and MacBook Pro is incredibly rigid and scratchresistant. The polycarbonate plastic used for the MacBook is reinforced and equally tough, with no noticeable flex and certainly no loose or weak-feeling panels, Apple also uses aluminium in many peripherals, including the Mighty Mouse and wireless keyboard. The keyboard in particular feels impressively sturdy. However, there have been reports of iMacs overheating and of dust getting caught beneath the screen. Apple admitted a problem with the 27in iMac, releasing a software update to prevent some screen flicker and unusual colour tints. It's worth remembering that for all their vaunted design, Apple products are put together in the same factories in China as Windows-based products. Apple provides a typical one-year warranty on their products for hardware failure. It also provides 90 days of complimentary telephone support. You can extend your warranty and support to three years with AppleCare, but this costs 200pounds (for a Macbook).
Upgrades:
Although it looks fantastic, the iMac's unibody design is difficult to open, requiring specialist tools and patience. Replacing the memory is relatively easy; the RAM slots are hidden behind a small cover beneath the screen. Replacing or upgrading other component requires more work – first, by removing the screen from the main chassis using suction cups and a Torx screwdriver. Because Apple uses a lot of mobile components in its desktop machines, only a few parts can be upgraded by the end user.
 Beyond the optical drive or hard disk, almost every other component is available only through Apple as a replacement part. Unlike a PC, where faulty or out-of-date graphics card can be replaced by a new one of any make or model, the iMac isn't user-upgradable, Unlike a desktop PC, you can't change the display for a new one – but then we can't see any reason, bar a malfunction, why you'd want to give up the stunning IPS panel.
It's a similar story for MacBook laptops, which are even harder to upgrade than their already difficult Windows counterparts, MacBook batteries are sealed units that can be hard to replace. When the battery loses its ability to hold a charge, the laptop must be returned to Apple for a replacement. Typically, a new battery costs around 100 pounds, which also includes installation. It can take a lot of effort to upgrade an Apple machine yourself, but there are plenty of online resources to help make the task easier, one of the best is www.ifixit.com. However, Apple's warranty won't cover opening up a Mac product beyond replacing or upgrading the memory.
Buying Options:
The key point to consider when buying a Mac is the cyclical nature of Apple's hardware business. Most Mac product lines have been running for a few generations, with regular revisions and the odd redesign.There have been three main versions of the MacBook since 2006 – two with plastic bodies and one (discontinued) aluminium design – and eight minor revisions, mainly incremental processor speed increases. Anew Mac is comparable to WindowsPCs released at the same time. However, the hardware becomes dated over subsequent months until a minor revision comes along and can age badly until the next redesign moves the product to a new chipset and processor architecture. If you buy the MacBook tested here, you're getting an Intel processor that's two generations old. Despite this, Apple does not drop the price on hardware as it ages.
There are several other Apple products worth consideration. The Mac Mini, a small form-factor PC, costs 6OO pounds. It doesn't include a monitor or peripherals, but its compact dimensions make it an idle home theatre or second PC, although its hardware is looking dated. The thin MacBook Air is a thing of beauty. Less than 17mm thick and weighing just 13kg, it's one of the thinnest ultra-portable laptops around. There's an older Core 2 Duo processor, but it's more than fast enough for running basic tasks on OS X, and there's a definite speed boost from the SSD storage, Available as either an 11in or 13in modelprices start from around 870 pounds. For power users, there's the MacBook Pro laptop and Mac Pro Desktop PC. The MacBook Pro is available in 13, 15 and 17in models and is versatile, portable and easily as powerful as a desktop. For even more power, the Mac Pro's towerstyle desktop PC can be configured to a high spec. But prices start at 2000 pounds and that's before you even factor in the price of a monitor.
Additional Hardware:
Apple produces a range of peripherals beyond the Mighty Mouse and wireless keyboard. The newest addition to the range is the £60 Magic Trackpad, bringing the functionality of a laptop touchpad to a desktop iMac. Stylish and made from aluminium, it blends seamlessly with Apple's other desktop products. Multi-touch gestures work just as well on an iMac, but the Magic Trackpad will be more useful when OS X 10.7 (Lion) launches in the summer. Refinements to the OS look set to exploit multi-touch further. Adding a second monitor to an iMac can look odd, unless you choose Apple's Cinema Display. This 27in, £918 giant matches the iMac's design and includes a built-in webcam, MagSafe power adaptor and mini DisplayPort connectivity. Wireless connectivity is one of the iMac's strengths, so it's unsurprising that Apple offers a home network kit. Available in Express or Extreme, the Airport unit integrates a wireless access point, media streamer and print server in one small unit. You must attach an ADSL or cable modem, but it's still user friendly and it's compatible with PCs as well as Macs. 
 PC 
Unlike Apple. where one company is responsible for designing both hardware and software, a multitude of different manufactures produce PC components. Very few come close to matching Apple's excellent designs, but there's certainly more choice.
Design:
The way a PC looks is down to your choice of components. Unlike Apple's products, you aren't limited to a single colour or design; there are hundreds of desktop and laptop computers available, in all manner of sizes and shapes. It's more than just a web browser or work tool – a PC can easily become an expression of your personal tastes. If you're prepared to spend the money, high-quality aluminium cases from companies such as Silverstone and Lian-Li come as close to Apple's designs as possible, and they can look stunning.
Less expensive cases are often made from steel or plastic, but these are ideal for anyone who doesn't want to pay extra for styling. Tower-style cases are great if you have the room for one, but if you don't then there's a myriad of smaller form-factor cases available for microATX and Mini-ITX motherboards.
Such cases are still designed with user access in mind, so you're bound to find something big enough for your needs but still smaller than a fully fledged tower. Whereas Apple would prefer it if you never got to see the inside of a Mac, many PC builders take the opposite approach. They will often incorporate the interior into the design; indeed, they actively show off the internal components.
Clear side panels, cold cathode lighting and LED-lit cooling fans are all a matter personal taste and won't suit everyone. But what all such embellishments have in common is that they celebrate the technology inside your PC rather than hiding it away out of sight. Of course, you spend more time using a PC than you do looking at it, which makes the monitor just as important as the case. Few computer monitors look as sleek as Apple's iMac enclosure, but there are plenty of well-designed models from a range of manufacturers, in far more sizes than Apple offers. Huge widescreen monitors with barely visible bezels are great, but you can also buy smatter, cheaper displays if you aren't worried about style.
To match the 27in IPS panel in an iMac, you would have to spend considerably more than the equivalent TN panel display, but there are still great monitors out there to suit every budget. With a monitor, keyboard, mouse and case from different manufacturers, the average PC can look jumbled and less streamlined than an Apple system. It also requires more cables: third-party peripherals are beginning to use wireless connectivity, but they usually require a USB dongle or receiver box.
Build Quality:
The build quality of a PC can vary wildly between manufacturers, depending on the care and attention of thesystem builders and the chosen components. In the main, PCs are built from plastic and sheet metal, which can make them more susceptible to knocks and scrapes than the all-aluminium bodies of most Mac products. You can buy all-aluminium PC cases, but you'll need to shop around to find complete PC systems that use these.
If you feel happier buying a PC from an established brand such as Sony or Samsung, you can. As we mentioned before, these wilt probably be made in the same factories as Mac products. We've seen no evidence that PCS from big-brand manufacturers are any more reliable than those that come from smaller system builders in the UK.
Internal component quality and reliability shouldn't differ between PCS and Macs. If you want to be sure that your PC isn't going to suffer a breakdown, avoid bargain-basement hardware and buy from a manufacturer such as Asus, which generally offers longer warranties on its hardware.
This is true whether you're buying components yourself or looking at the specs when shopping for a complete system.If you buy a desktop PC from a retailer or system builder, it should be covered for at least a year, and many of the test labs winners have more coverage thrown in. Telephone support for day-to-day problems on a PC won't match up to Apple's excellent service, largely due to the limited variety of models and hardware with which Apple's support staff need to deal. Remember some PC companies won't uphold your warranty if you open the case to make upgrades.
Upgrades:
If and when you do decide to upgrade, there's more scope on a PC than on a Mac. Tower-style cases are easy to upgrade, thanks to their spacious internal design; there's plenty of room to add multiple hard disks, optical drives or expansion cards. Most cases include thumbscrews, and many are beginning to use tool-free hard disk and optical drive rails, so you shouldn't even need a screwdriver for many tasks. Windows 7 contains many standard drivers, and modem PC BIOS are far easier to navigate, so most new hardware should work without too much faffing about. Windows-based laptops are slightly more upgrade-friendly than the MacBook.Most have removable batteries that can be switched out, although we're starting to see more integrated batteries on Windows laptops that aren't designed to be user-replaceable.
It's also usually easy to remove the hard disk to replace a faulty drive or upgrade to a larger model.
Buying options:
Whether you want to buy a PC or build one from scratch, the variety is astounding. Competition is strong, and you can shop around between numeroussuppliers and manufacturers to get the best laptops or PC for the lowest possible price.As hardware ages, it's quickly reduced in price to keep stock levels flowing, so it's easy to pick up a bargain model from last year's ranges. With hundreds of companies, and thousands of models, in the market, you'll need some help to choose the right one for you.
Additional Hardware:
 Microsoft is primarily a software company, but it still produces a range of PC peripherals including high-definition
webcams, VolP headsets, mice and keyboards.  They compare well with the rest of the industry, but few stand out for their design. There are countless other manufacturers producing hardware for Windows-based PCs.