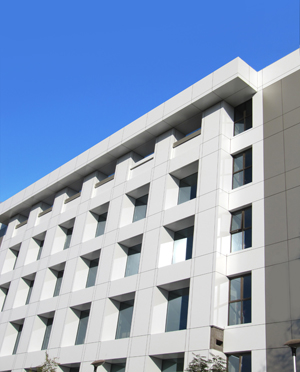 The other factors considered at the setup of the R&D centre was the vibrant and burgeoning Global Electronics markets as well as the target of catering to the need of the international market.
Speaking on the occasion, Mr. Ganesh Jivani, the Managing Director of Matrix Comsec said, "Matrix is among the few Indian companies which indigenously manufactures and markets both Telecom and Security products. Research at Matrix has been the foundation for its growth and sustenance. Today Matrix is positioned as a qualitative and competitive product manufacturer on the global plane and has introduced more than 40 innovative products through continuous research and development activities; strengthening its global competency. We see this new centre as a great opportunity to extend our product development capability in order to best serve the needs of our customers and the market worldwide."
The R&D center plans to recruit more technical talents from premier engineering institutions and companies. By closely studying the evolving needs of the global market, the company will now be able to pioneer new products in the market, strengthening the portfolio of both Telecom and Security products.
---
ABOUTMATRIX COMSEC
Established in 1991, Matrix Comsec is a versatile designer and manufacturer of Telecom and Security products which are marketed in more than 50 countries. Matrix has launched cutting-edge telecom devices like IP-PBX, IP Servers, Universal Gateways, VoIP Gateways and Terminals, GSM FCTs, GSM Gateways and IP-Phones. With presence in Asia, Europe, North America, South America and Africa through an extensive network of more than 500 partners, Matrix ensures that the products serve the needs of its customers faster and longer. Matrix has won several national and international awards which are a testimony of its designing and manufacturing competencies.