News Archive
Africa's Leading Technology Firm Opens Shop In Uganda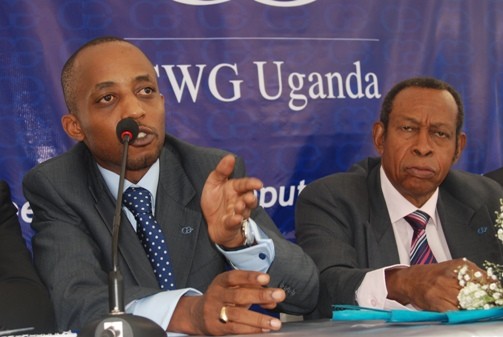 "The innovations and strengths of CWG will be replicated in Uganda and across East Africa, allowing us to service clients and enable them to improve their business operations significantly through the application and deployment of our solutions. CWG Uganda is run by highly tested and skilled professionals from Uganda, and will be supported by our West African operations," Okere added.
CWG commenced operations in Nigeria in 1992 as a hardware sales company, and was the first partner to the DELL Corporation in Nigeria. The firm has grown over the years into a fully integrated ICT firm offering Systems Integration of hardware and infrastructure solutions, communications and networking solutions and software applications and deployment across West Africa, and now Uganda.
CWG currently runs partnerships with global ICT Companies across the world, including DELL, CISCO, Infosys technologies, Oracle, NetApp, Gilat and many more world-class ICT brands.
CWG Uganda Country Manager, Michael Manzi, said the firm would place emphasis on training and developing professionals in ICT as part of its contribution to the sector in Uganda.
"We will also highlight our strong belief in good business ethics and strong corporate governance as essential components of our operations. Our commitment to high quality will not be limited only to our ICT solutions," he said.'We are in this business to provide long term customer loyalty through innovative services, that ensure enterprise development and sustainable delivery of services. Because this is at the core of our business module, we firmly believe in retention of quality services to customers, a much needed element in provision of ICT solutions for this region,' Manzi added.
Computer Warehouse Group CWG are currently poised to provide high-level ICT enterprise development and support solutions, with a customer care focus in providing these solutions.
About CWG
CWG Uganda is a member of the Computer Warehouse Group. The CWG Vision is to deliver the best customer experience in ICT solutions globally, and our Mission is to provide total ICT solutions that add value to the operations of private and public enterprises, using a highly skilled and motivated workforce and working with best-in-class partners and technologies.
For more details and clarifications, contact Chidi Okpala on chidi.okpala@cwlgroup.com or cwguganda@cwlgroup.com, www.cwlgroup.com