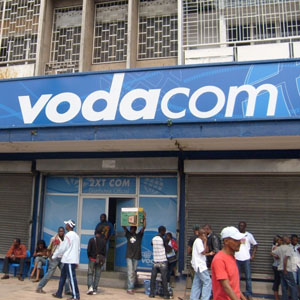 He said Vodacom will bill in 30-second increments after the first minute, as opposed to other offers in the market, which are billed in 60-second increments
after the first minute.
David Lerche, a telecoms analyst at Avior Research, said it is not "clear cut" that the offer is the cheapest as other packages also provide good deals.
World Wide Worx MD Arthur Goldstuck said that on the surface, the all-day flat rate is the cheapest in terms of its price tag, but not in terms of actual call costs.
The costs of this type of package mean consumers are charged for a full minute even if the call lasts for a few seconds.
Per-second billing is still considered a cheaper option.
Vodacom has also introduced a flat rate of 50c per SMS for text messages – the same as 8ta. But 8ta gives 50 free SMSes after five sent messages.