Menlo Park-based social networking firm, Facebook Inc. has today launched a new Youth Portal that will offer guidance to teens on how to navigate Facebook services including; general tips, insider tricks, privacy and safety information, and everything else you need to have a great experience on the social platform. In addition, helping teens with online safety, education and anti-bullying strategies as well as understanding for Facebook data is used.
The announcement was made by Antigone Davis, Global Head of Safety and Karuna Nain, Global Policy Programs Manager at Facebook.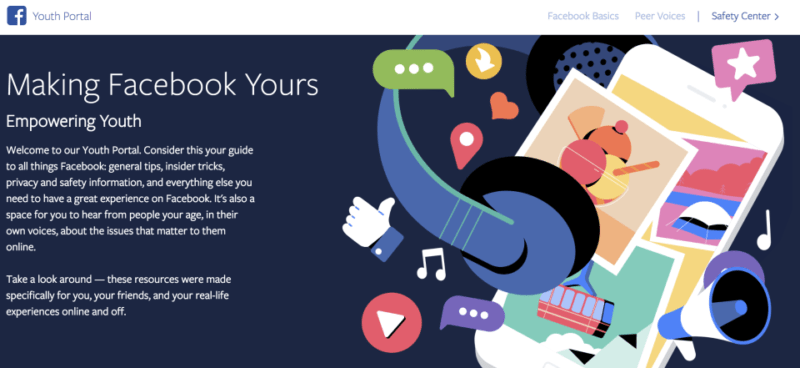 Earlier this month Facebook started showing tips for teens in News Feed, like how to control who sees what's on your profile, and links to the Bullying Prevention Hub.
The Facebook Youth Portal will also be a space for youth to hear from fellow youth of their age, in their own voices, about the issues that matter to them online.
The portal has three sections; Facebook Basics, Peer voices, and Safety Centre. While many of the sections in the portal are devoted to basic topics like how to unfriending, unfollowing, blocking profiles, creating pages, a bit of the information is structured in more of a journalistic format focused on helping Gen Z users start their internet usage off on the right foot in a way that older generations haven't.
The Youth Portal goes live today in 60 languages.
Written with inputs from TechCrunch and Facebook media release