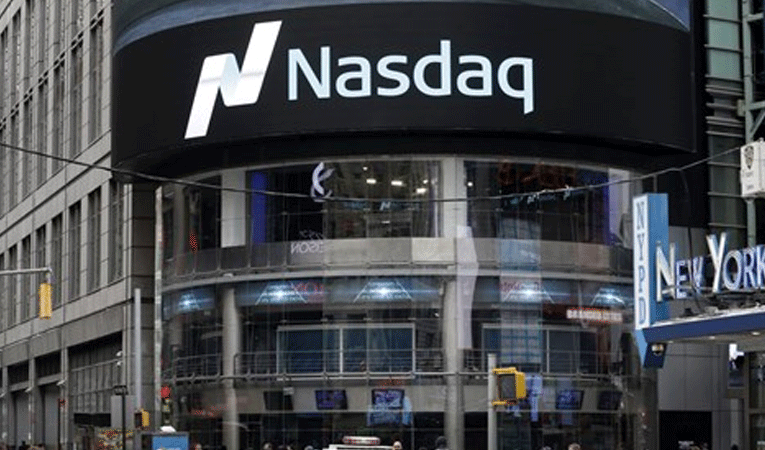 The Nasdaq stock exchange is tapping Bitcoin's powerful new transaction technology to create a more secure, efficient system to trade stocks.
Most people have heard of Bitcoin as a system of electronic money — one that hasn't really caught on yet.
But what gets less attention is blockchain, the technology that powers the Bitcoin system. It's a computer program that automatically processes transactions and creates a perfect, reliable digital record.
High-tech bankers are starting to realize this could revolutionize trading. Nasdaq, a favorite exchange among many technology companies, is making the first move.
On Monday, the stock market announced it will start using a blockchain system to keep records for its Nasdaq Private Market, which handles trading of shares in the pre-IPO phase before a company goes public.
Nasdaq sees the blockchain's perfect recordkeeping as a major step in the right direction for more transparency. The pre-IPO market doesn't typically see as much trading and what does occur is often by a tight circle of employees and early investors.
"Blockchain technology will provide extensive integrity, audit ability, governance and transfer of ownership capabilities," Nasdaq said in its public announcement.
This doesn't mean Nasdaq is using actual Bitcoins. But by using Bitcoin's core technology, this is a major acknowledgment of Bitcoin's contribution to finance and trade. This is the first time the world has seen a trading system that doesn't require a trusted middleman. It sounds boring, but in the banking world, it's revolutionary.
Via CNN Money