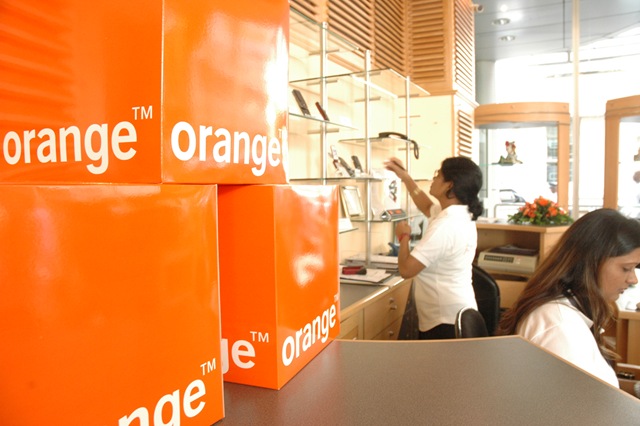 In order to help address the continent's healthcare challenges, Orange has unveiled several projects that utilise information and communication technologies (ICTs) to enhance medi-care delivery.
Orange, through its healthcare division set up in 2007, has been teaming up with e-health and medical partners to focus on integration, communication and secure storage of medical data all in an effort to make medical services more accessible to the population.
Speaking during the recent Mobile Health Conference in Nairobi, Telkom Kenya-Orange CEO Mickael Ghossein said that that e-health is a key pillar of the Orange Group's "Conquest 2015" strategy through which the firm aims to expand its healthcare offering across more territories, particularly emerging markets where access to healthcare is a key issue.
"Through Orange Healthcare, we want to improve traditional healthcare systems to the benefit of the whole population. Currently, we're helping to modernize the healthcare infrastructure as well as healthcare systems as a whole and also equip healthcare facilities with communications solutions," said Ghossein.
One of the projects is mPedigree, announced in April 2012, which detects whether drugs are genuine or not through the use of text messages. To find out whether the drug is genuine, the user types in a serial number on the medicine packet and sends it to a four-digit code which then generates a prompt response to show whether the drugs are genuine or not, at no cost.
"Today counterfeit drugs represent up to 30 per cent of shipped drugs in developing countries according to the World Health Organisation. The initiative involves printing a unique verification code, which is hidden behind a scratchable surface layer, on each packet or bottle of medicine," said Ghossein, adding that patients can then submit this code for free via SMS in order to automatically check the authenticity of the drug against a database managed in Europe by mPedigree's partners.
Ghana-based mPedigree is an international network which works with telecom operators and the pharmaceutical industry in Africa to enable patients and medical service providers confirm whether drugs are genuine through the use of SMS.
"The partnership with mPedigree in Kenya is part of an ongoing strategic move that will see Orange launch a number of e-solutions designed to respond to market needs and offer greater convenience to customers. We are convinced that the medicine of tomorrow is a connected medicine in which the management of healthcare data and medical information play an essential role," said Ghossein.
The mPedigree service is currently used for two medicines – Flutrox (an antifungal drug) and Knac (an inflammatory analgesic or painkiller) and would be accessible to Telkom Orange's 2.5 million subscribers.
The launch of mPedigree in Kenya came at time when statistics from the Kenya's National Quality Control Laboratories as well as the Pharmacy and Poisons Board indicate that an estimated 30 per cent of drugs in Kenya are counterfeit with their value being put at about $ 150 million (Kshs 13 billion).
Globally, a 2007 World Health Organization (WHO) study reported that approximately 20,000 people lose their lives every year due to consumption of fake medicines, especially anti-malaria pills. The WHO report revealed that if such medicines were strictly checked and controlled for their quality, about a million lives would be saved annually.
Other products launched in Africa to enhance healthcare delivery under Orange Healthcare are Mali's Mobile Santé – a solution for tracking epidemiological data; Senegal's computerized management of payments between healthcare professionals and supplemental insurance companies; a solution for quickly finding the nearest on-duty pharmacy in Ivory Coast and the  implementation of Connected Hospital concept in Mauritius. The other is the remote dermatology solution in Egypt.
PC Tech Magazine is not responsible for information in this press release.