Gadgets
News
Smartphones
Vivo Announces Launch Date of the New V29 5G Series in Kenya
Vivo is on the brink of reshaping the Kenyan market landscape once again, as the highly anticipated V29 5G is set to launch this week.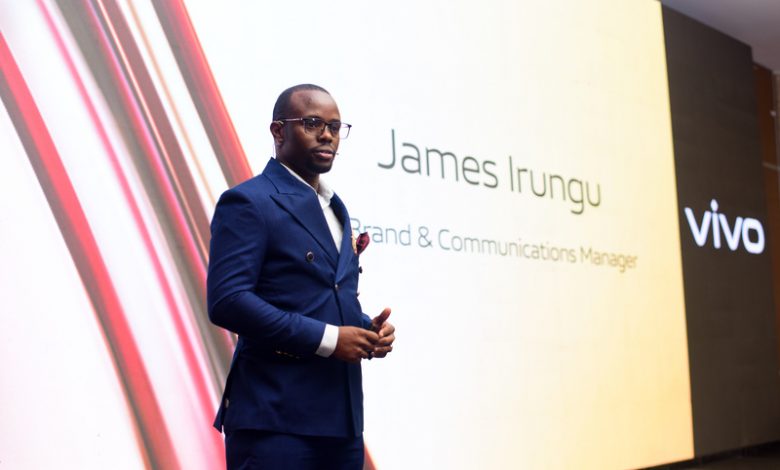 Vivo has officially announced the launch date for its vivo V29 5G smartphone to its esteemed V series in Kenya.
The introduction of the vivo V29 5G will bring forth significant enhancements to its Smart Aura Light Portrait feature, catering to the preferences of Kenyan users who are passionate about high-quality portrait photography.
Users in Kenya are now treated to high-definition, true-to-life portraits regardless of lighting conditions, whether it's bright daylight or dimly lit environments. This level of visual excellence mirrors that of professional studio lighting. The exclusive Smart Aura Light technology, now enhanced with Smart Color Temperature Adjustment, equips the rear camera with the ability to capture flawless low-light and nocturnal portraits, characterized by brilliance and clarity. Additionally, with the newly introduced Astro Mode and Super Moon Mode, the V29 5G adds astronomical and lunar photography prowess to its impressive photography repertoire.
The V29 5G smartphone features a premium 120Hz 3D Curved Screen with minimized bezels, creating an enhanced visual and aesthetic experience for Kenyan users. This innovation not only modernizes the device's appearance but also establishes curved screens as the new industry standard in Kenya.
Poised to redefine smartphone design preferences in Kenya, the V29 5G sets a new benchmark in the market.
James Irungu, Brand and Communications Manager at Vivo Kenya said Kenyan users have consistently embraced Vivo's V series, drawn by its remarkable blend of photography, design, and performance excellence.
He added, "The V Series continues to democratize cutting-edge technology within an accessible price bracket." "The enthusiastic reception of our Smart Aura Light Portrait reaffirms its value, underscoring our commitment to reintroduce it alongside other innovations in the upcoming V29 5G Series."
The V29 5G comes with an 80W FlashCharge and a 4,600mAh Battery, enabling rapid and secure charging. With its intelligent charging capabilities, the V29 5G ensures reliable and extended performance, promising a seamless user experience for Kenyan consumers.
Positioned as a flagship within the V Series for the Kenyan market, the Vivo V29 5G effortlessly combines elegance, exceptional performance, and state-of-the-art camera capabilities. Built upon its core values, the V29 5G is set to elevate user experiences and lifestyles in Kenya, setting new industry benchmarks.
With excitement building, Vivo is on the brink of reshaping the Kenyan market landscape once again, as the highly anticipated V29 5G is set to launch on 13th November 2023.