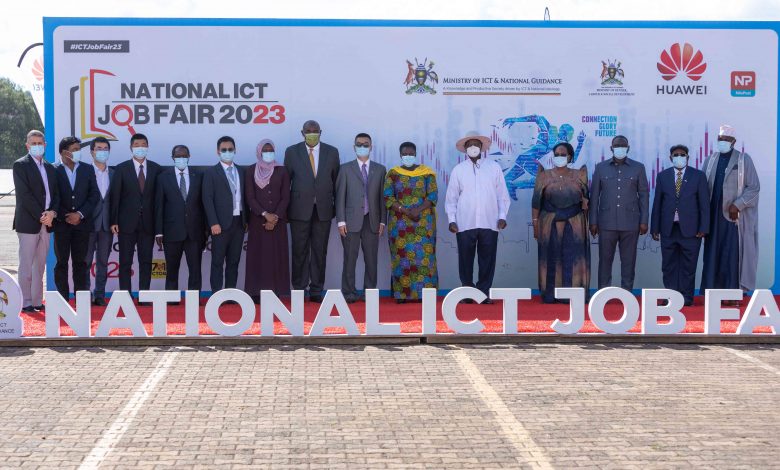 Huawei Technologies Uganda has partnered with the Ministry of ICT and National Guidance to host the 2nd annual National ICT Job Fair at Kololo Ceremonial Grounds to address youth unemployment. The Fair was officially launched by H.E. President Yoweri Museveni on Tuesday at the Kololo Independence Grounds scheduled to end today.
President Museveni in his remarks commended Huawei Technologies Co., Ltd for their continuous support and contributions to the growth of Uganda's economy. He noted that his invitation in the early 2000s for Huawei to start work in Uganda has paid off — emphasizing that with their support ICT has transformed Uganda.
The president also stated that "ICT is a huge step for humanity, and like all the other scientific innovations, it must be used in the right context to build an economy that is independent, integrated, and self-sustaining." Adding that "Digital innovation is making things more efficient, faster while enabling traceability — and that is why I support the idea of digitizing government processes."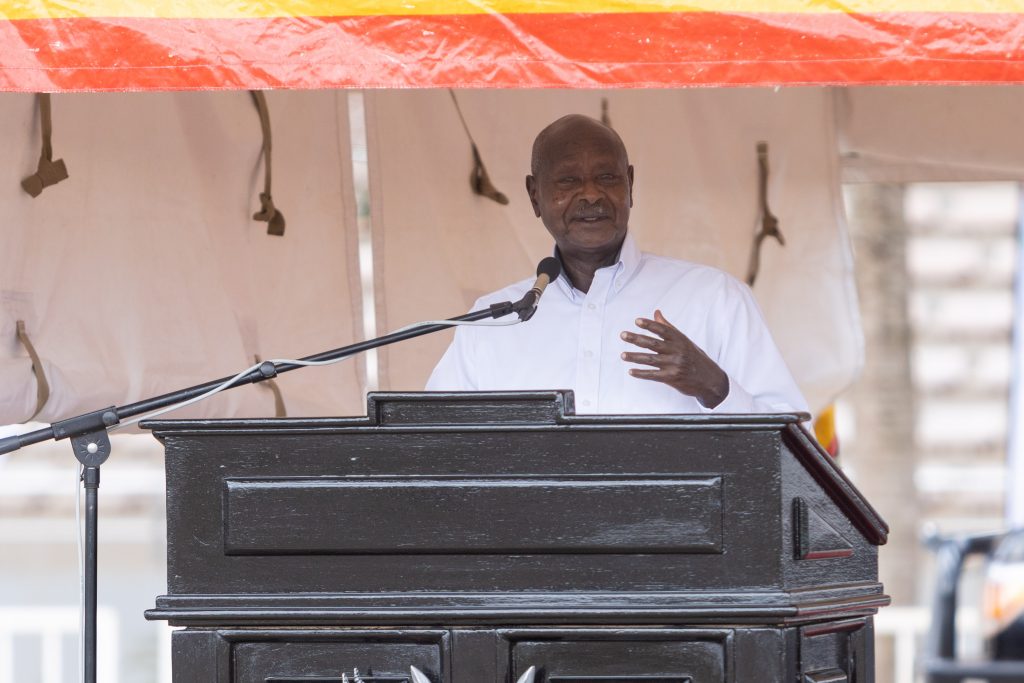 While concluding his remarks, President Museveni said Uganda's digital efforts should support the independence (not dependence) of acquiring basic human needs because it is these needs that transform economies.
The Charge d'affairs ad Interim of the People's Republic of China to Uganda Mr. Fan Xuecheng commended Huawei Technologies' contributions to the growth of Uganda's economy since 2001 where Huawei has been providing quality ICT infrastructure. Xuecheng went on to add, "We will continue to support Huawei and other Chinese companies in actively connecting with Uganda's National Development Strategy through Buy Uganda and Build Uganda (BUBU)."
Xuecheng concluded saying Huawei Technologies Uganda will continue to work for the sustainable development of Uganda's ICT human resources. "Being a proud leader in the construction, research, and development of ICT infrastructure, Huawei's success in Uganda is a token of the China-Uganda comprehensive cooperative partnership," he said.
Xuecheng applauded Huawei Technologies Uganda for employing more Ugandans in the company. "Up to 70 percent of Huawei Technologies Uganda employees are Ugandans," he said in his speech.
Adding to his comment, Huawei Uganda Managing Director, Mr. Sunrise, said, "We offered 15 internship positions with all of them now full-time employees of Huawei Technologies Uganda." "This year we will continue to offer 15 more internship opportunities."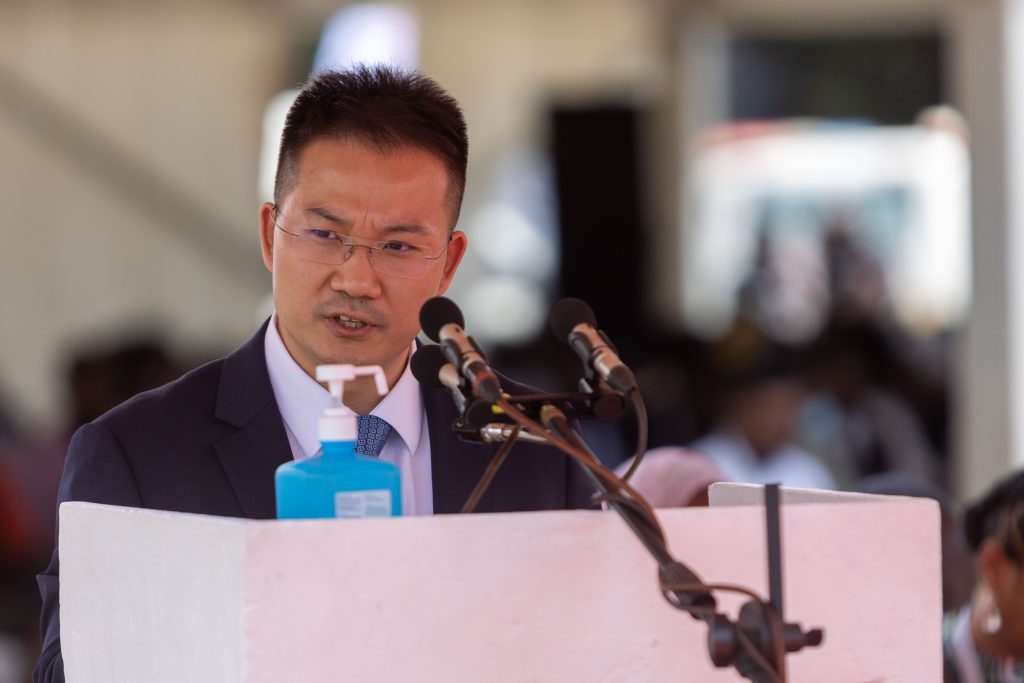 Sunrise said the company is providing 500 advanced ICT technologies training quotas for free for those who register with them at this job fair ending tomorrow. In his remarks, he said, "I believe that ICTs will make significant contributions to Uganda's economic development and people's well-being."
The Minister for ICT and National Guidance, Hon. Chris Baryomunsi, recognized Huawei Technologies' role in solving the unemployment question which he describes as "a big challenge", noting that ICT can play a big part in solving the unemployment problem facing the youth.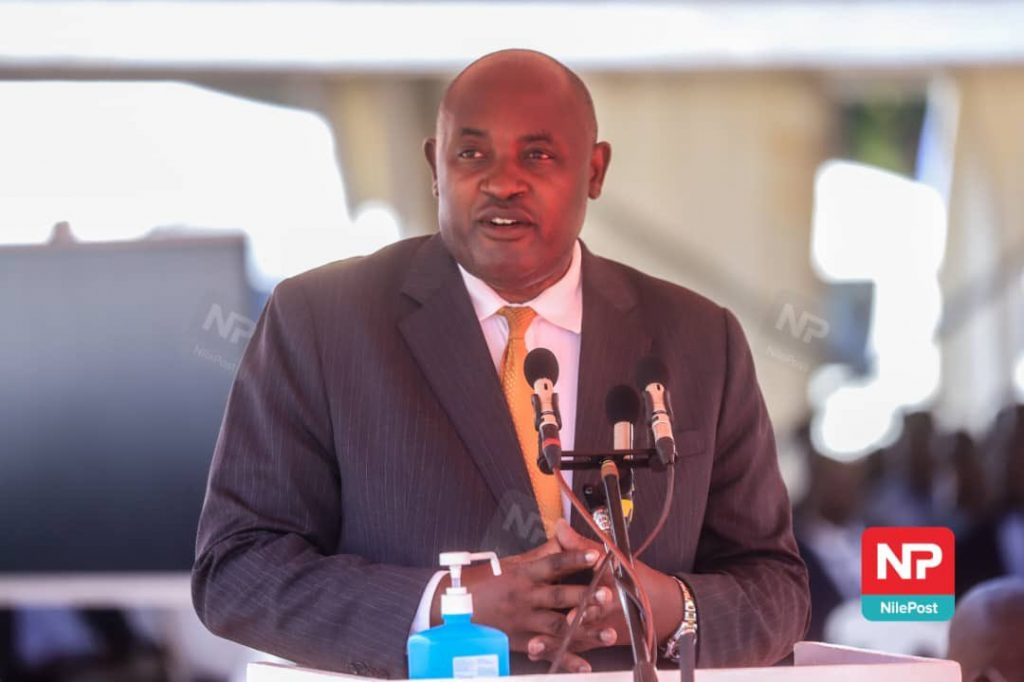 "As the custodians of our nation's development, it is our responsibility to provide our young people with opportunities that will not only empower them but also contribute to the growth of our country." "The ICT sector is pivotal in this endeavor. Investments in ICT infrastructure will propel this sector forward," Baryomunsi said.
The Minister of State for ICT, Hon. Joyce Ssebugwawo said Huawei Technologies Uganda reflects the country's collective commitment to addressing youth unemployment in the country, particularly in the dynamic field of ICT. "It is important to underscore the significance of this endeavor," she said.
Ssebugwawo further said the National ICT Job Fair serves as a bridge connecting the youth with the many opportunities including employment opportunities, internship placements, apprenticeships, and training programs that the ICT sector has to offer.
In her remarks, the Permanent Secretary at the Ministry of ICT and National Guidance, Dr. Aminah Zawedde, described the Ministry's partnership with Huawei Technologies Uganda for the second time in as many years as "worthy", adding that determination and commitment exhibited by Huawei have so far been unwavering.
"Together with Huawei Technologies Uganda, we can position Uganda as a preferred BPO destination, leveraging ICTs for the benefit of our youth, our economy, and our nation as a whole."
Given the potential of the ICT sector across the economic sectors, Huawei Technologies Uganda together with the Ministry of ICT has provided the much-needed platform for the youth to directly connect with employers while at the same time uncovering employment opportunities, internships, apprenticeships, and training programs in the vibrant ICT sector as captured in the two-day event theme: "Navigating the Digital Horizon".