Challenge
Entrepreneurs
Innovation
News
Opportunities
Startups
AI-based Solution Wins TotalEnergies Uganda rEVolution Hackathon
TBKN team the developed an AI-based solution was announced as the overall winner in the TotalEnergies Uganda rEVolution hackathon receiving a cash prize of UGX18.5 million.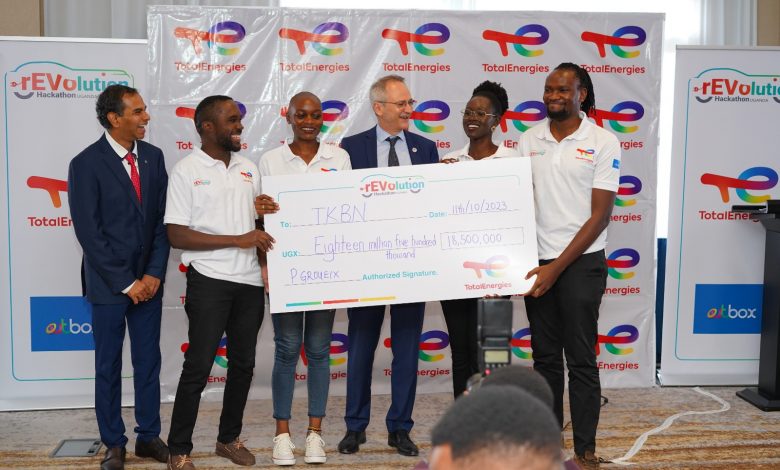 An innovative solution to use artificial intelligence to identify optimal locations for the installation of Electric Vehicle charging points has won the premier 'TotalEnergies Uganda rEVolution hackathon'.
The solution presented by the TBKN team was announced winner marking the conclusion of a three-month hackathon challenge launched by TotalEnergies Uganda which aimed at providing an opportunity for the youth to propose solutions that will assist in identifying optimal locations for Electric Vehicles (EVs) charging points in Kampala.
Philippe Groueix, General Manager, TotalEnergies EP Uganda and Country Chair of TotalEnergies in Uganda during the award ceremony that was held at Golden Tulip Hotel in Kampala said addressing today's carbon neutrality challenge requires a collective focus on innovation.
"We are part of the energy cluster on e-mobility think tank and are supporting innovation in line with e-mobility," said Groueix. "We for instance implemented this e-mobility rEVolution hackathon challenge to provide the youth with a platform to propose innovative ideas that can facilitate e-mobility in Kampala." "This is also in line with our pillar of Youth Inclusion."
Having emerged as the overall winners in the hackathon, TBKN received a cash prize worth UGX18.5 million, while first runners-up ISBAT University received UGX11.1 million while in 3rd position which saw a tie was Data Knight and Shalom who received UGX3.7 million each.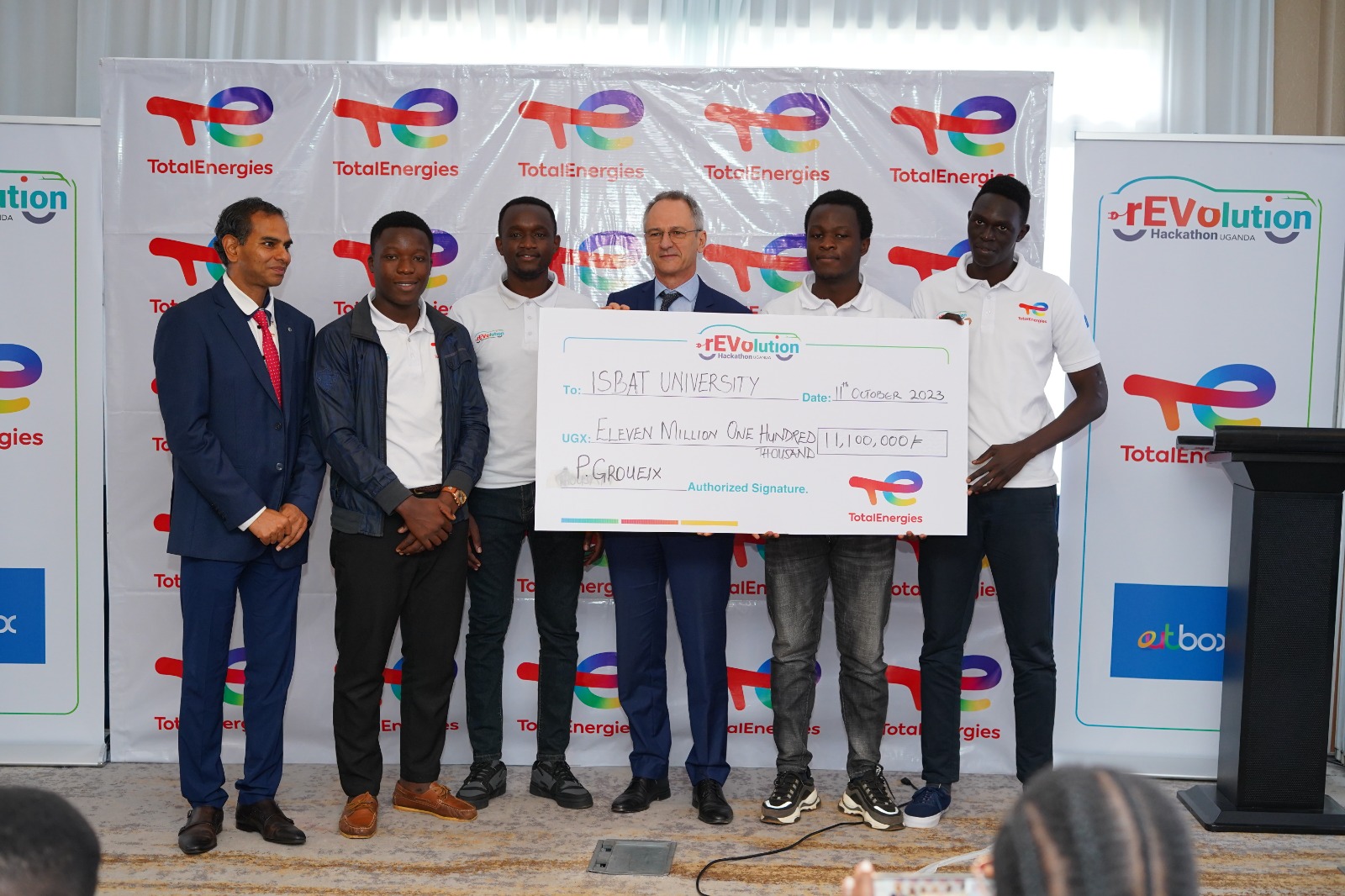 Over 400 youth submitted their applications to participate in the challenge implemented by Outbox Uganda on behalf of TotalEnergies Uganda from July to September 2023.
Richard Zulu, Team Principal at Outbox Uganda said the hackathon demonstrated that youth still have a role to play in addressing societal challenges in partnership with the private sector.
He added, "We remain steadfast in our commitment to ensure that the solutions selected can be considered for operationalization by TotalEnergies in Uganda and other mobility actors in Uganda."
An initial evaluation of all submissions resulted in a shortlist of 16 teams (comprising 4 members each) which were tasked to propose innovative ideas using the data provided on Kampala city's road, electricity, and traffic networks. The teams also received mentorship and coaching to refine their ideas before presenting them to a panel of judges.
The proposals were evaluated based on several criteria including the innovativeness of ideas, team composition, presentation, and business fit.
ALSO READ: TIPS FOR A SUCCESSFUL CAR ACQUISITION