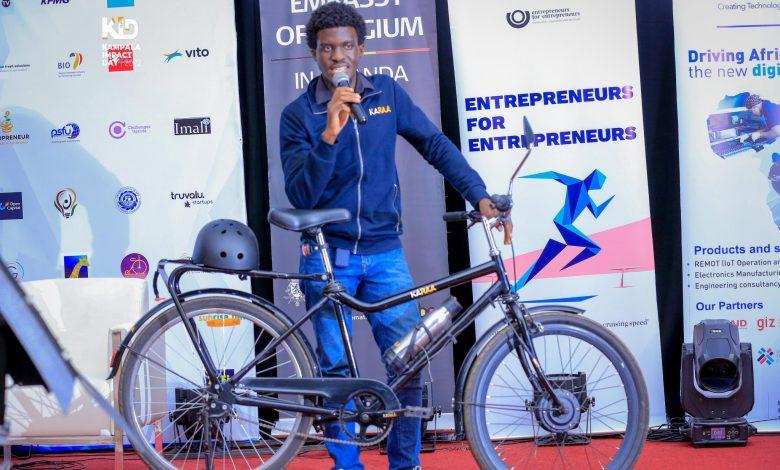 The 2023 GITEX Africa Digital Summit has kicked off in Marrakech, Morocco till June 2nd. As one of the largest tech and startup show in Africa, it has welcomed over 900+ tech companies, government entities, startups, and participants from more than 100 countries including Uganda while attracting tens of thousands of attendees across the world.
The summit has prepared an exhibition space in a purpose-built super venue at Place Bab Jdid, Bd Al Yarmouk in the Red City of Marrakech, to allow startups across Africa to showcase their innovations with the possibility of attracting investors, business partners, mentors, and other opportunities that come along showcasing startups.
"GITEX Africa is an opportunity for African startup owners and young programmers to get in touch with regional and global investors and business incubators. An opportunity as well to network with actors in both public and private sectors," said H.E Dr. Ghita Mezzour, Minister of the Moroccan Ministry of Digital Transition and Administration Reform; Sidi Mohammed Drissi Melyani.
Eleven (11) startups from Uganda are exhibiting and these are; ShareCARD, Agrosahas International PVT Ltd, Bringo Fresh, Essymart Africa, Impact Nutrition, KaCyber Technologies, KARAA Africa, MScan Uganda, Solar Net Metering Uganda Ltd, Trampo Technologies, and Yunga Technologies.
We reached out to some of these startup owners but we have no response yet.
Agrosahas
Agrosahas is an Agritech startup solving the problem of food sustainability in the organic space. They are working with 10,000 farmers in organics offering them with Digifarmer app.
Bringo Fresh
Bringo Fresh assists businesses in procuring top-notch farm produce in a secure and eco-friendly manner. The startup's team takes care of every aspect of the process, from production to delivery, ensuring that their clients receive their orders directly.
Essymart Africa
Essymart is an AgTech social enterprise that delivers tech-enabled solutions to promote food security, improve farmer quality of life and protect the environment. Essymart unlocks opportunities for rural entrepreneurs and farmers by solving the supply chain between input manufacturers, agricultural extension service providers, and farmers through online to offline commerce platforms.
Impact Nutrition
Impact Nutrition reduces the growing health burden of diet-related non-communicable diseases, obesity, and the persisting levels of undernutrition in Africa. The startup's vision is advancing nutrition behavior models that champion the prevention of nutrition-related diseases and deaths. And the mission is to build accessible easy-to-adopt and sustainable healthy diet programs for individuals and communities.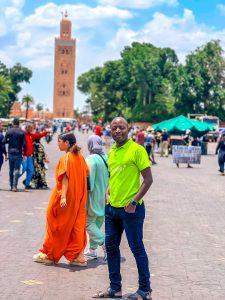 KaCyber Technologies
KaCyber Technologies is a transportation and logistics technology that aims at enhancing sustainable travel experience through digital transformation. The startup provides robust digital ticketing and payment solutions for the transportation sector, leveraging technology and sustainable practices to create effective and green mobility solutions.
KARAA Africa
Karaa designs and manufactures affordable electric bicycles tailored for Africa. Focused on sustainable transportation and last-mile delivery, Karaa's e-bikes offer an eco-friendly and cost-effective solution for businesses, farmers, and individuals. Designed for easy servicing by local mechanics with locally available spare parts, Karaa aims to contribute to economic growth and empower communities in the region.
MScan Uganda
MSCAN has developed low-cost mobile Ultrasound devices that connect to a phone, laptop, or tablet to provide life-saving Ultrasound scans to pregnant women in low-resource settings. Their devices can be bought or rented by maternal hospitals, private clinics, and other health centers. Their probe will monitor the baby's vitals and conditions, in return saving the lives of the unborn babies with abnormalities.
ShareCARD
ShareCARD is the ultimate data-driven solution for project implementers. The monitoring, evaluation, and learning platform provides real-time insights into project performance and impact, enabling users to make informed decisions that drive growth and success.
Solar Net Metering Uganda Ltd
The startup is expanding electricity access across Uganda.
Trampo Technologies
Trampo is a logistics company that uses technology to make freight more efficient, reduce shippers' costs, and increase carriers' earnings.
Yunga Technologies
Yunga is a community-based security tool that forms a local rescue network connecting neighbors with each other and with law enforcement in case of an attack or emergency.
GITEX Africa is one of the largest business event launches of any industry in the Middle East and Africa in recent years, and is affiliated with GITEX Global in Dubai, the world's largest tech and startup show, rated by global tech executives as the world's best global tech event.
Held under the High Patronage of His Majesty King Mohammed VI, GITEX Africa is hosted by the Digital Development Agency (ADD), under the authority of the Moroccan Ministry of Digital Transition and Administration Reform.
"The Kingdom of Morocco is proud to host GITEX Africa under the High Patronage of His Majesty King Mohammed VI," said H.E. Dr. Mezzour. "May God assist Him."
We're witnessing a historic event, the first-ever edition of GITEX Africa, and the largest tech networking and learning business event in the African continent, said Dr. Mezzour.
Morocco will be the center of the global tech community's attention on Africa's united commitment to advancing the digital economy, converging the best minds from governments, businesses, big tech companies, startups, investors, and youths to accelerate and catalyze Africa's ambitious digital transformation journey.