Columns
Editor's Pick
Features
Gaming
Game Of Silks: What Do We Know About This Blockchain Game?
If you want a revolutionary metaverse horse racing game that might become the next big thing, the Game of Silks is just for you.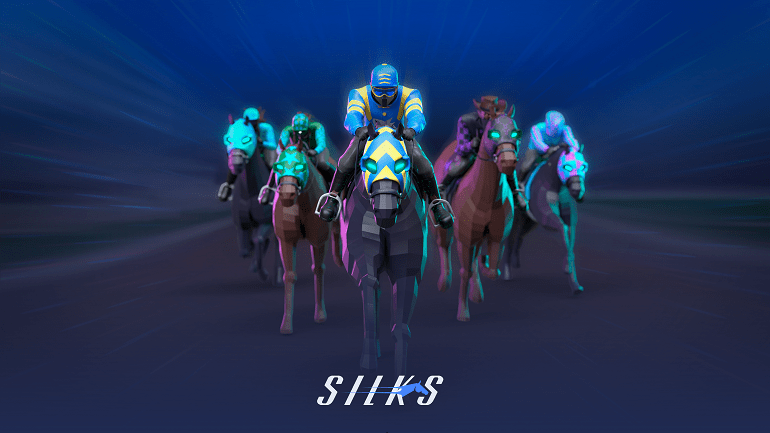 Ladies and gentlemen, start your engines! Or, in this case, saddle up your virtual horses and get ready to enter the thrilling world of "Game of Silks" — the hottest new blockchain game that's taking the gaming world by storm.
This game not only combines the excitement of horse racing but also harnesses the power of blockchain technology, making it a one-of-a-kind experience for both gamers and horse racing enthusiasts alike. So if you love to place wagers on events such as the Kentucky Derby 2023 you will enjoy this game.
So, let's dive into what makes "Game of Silks" so special and why you should give it a go.
What is Game of Silks?
Game of Silks is a blockchain game that allows players to own and train virtual horses to compete in races. Players can buy and sell horses, breed them, and train them to become champions.
In "Game of Silks," you're not just buying and training virtual horses, you're entering a whole new world of horse racing adventure.
The game lets you do it all — from purchasing and selling horses to breeding and training them to become the next secretariat (or at least, a digital version of him). And get this — the creators have promised that you could even compete in races for prizes and attend real-life horse racing events!
Game of Silks is built on the Ethereum blockchain, which means you can exchange your equine assets for bitcoin without any worries.
And if you're feeling fancy, you can even become the exclusive owner of your own virtual horse thanks to non-fungible tokens (NFTs). Each horse in the game is an NFT with unique traits that can be traded for real money.
What Makes Game of Silks Different From Other Blockchain Games?
Well, a lot of things actually.
First of all, this is the first blockchain horse racing game that is directly connected to the US thoroughbred horse racing economy. In other words, even though the horses are digitalized, they are based on real-life horses, and their performance is tracked as it happens in the real world.
Silks tokenize 20,000 real-world horses every year, and owners of Silks can earn rewards based on their real-world racing and breeding performance.
Another thing that makes the Game of Silks unique is the bridge between the real world and the metaverse.
The Silks metaverse is driven by enormous, decentralized data sets reflecting generations of genuine thoroughbred bloodlines, history, current racing results, and data documenting the birth and growth of actual racehorses throughout their lifetimes.
The digital assets unique to the Silks ecosystem are built on the blockchain using public data gathered from trusted data sources in the thoroughbred horse system. As a result, the game has the potential to provide the same thrills experienced by owners of thoroughbred racehorses and horse farms.
Breeding
Silks breeding is based on real-world genetics, thus the offspring are an accurate mirror of their parents' qualities and characteristics. This implies you may design your own one-of-a-kind NFTs that can be exchanged or raced. It's a feature that brings the game to a whole new level of excitement.
Non-Fungible Tokens
Apart from owning a horse, you can own a lot of different things in the Game of Silks. For starters, there are a couple of different NFTs separated into a few categories:
Racing Silks — Unique uniforms for the rider.
Land — Digital metaverse land.
Stables — Allowing you to start a decentralized stable.
Horses — Purchase digital horses.
Community
Silks, however, is more than simply a game. It's a social center where you can meet other horse racing fans, create stables, and participate in virtual events and races. The game's marketplace allows you to buy, sell, and trade NFTs, creating a vibrant and dynamic economy.
Conclusion
So far, it looks like Silks isn't just another blockchain game. It is a game that can revolutionize the entire horse racing scene and give the boost it needs to make it more appealing to the younger audience.
Silk is basically a mirrored image of the real world, but it is digitalized and enhanced with a few different features to make it even more exciting.
So, if you want a revolutionary metaverse horse racing game that might become the next big thing, the Game of Silks is just for you.