How - To
Learn
Social Media
How to Secure Your Twitter Account Without Using SMS 2FA
Using an authenticator app to secure your Twitter account.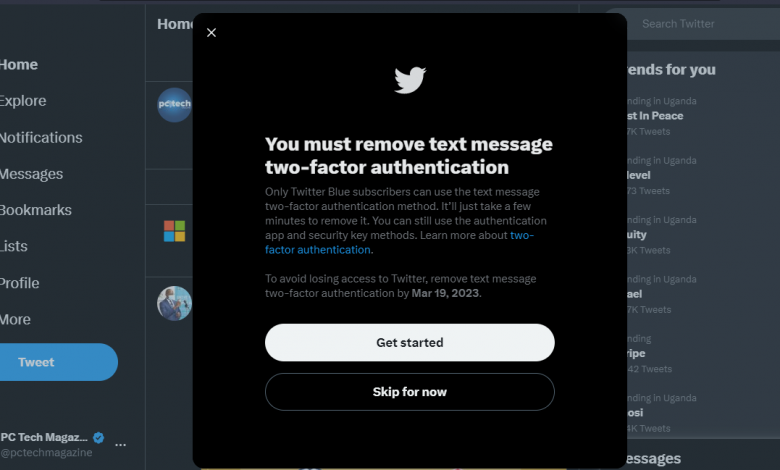 Elon Musk's Twitter will start charging users for SMS two-factor authentication starting from March 20th. This means all Twitter users who rely on this security method and aren't subscribed to Twitter's paid verification service, Twitter Blue, will lose access to this method.
"After March 20, we will no longer permit non-Twitter Blue subscribers to use text messages as a 2FA method. At that time, accounts with text message 2FA still enabled will have it disabled," said the company in a blog post.
However, there are other options available to you. Twitter offers two other methods of 2FA: an authenticator app and a security key. In this article, we'll focus on how to set up an authenticator app.
An authenticator app generates one-time passwords (OTP) that change after a short period of time, providing an extra layer of security when logging into your Twitter account. Some popular authenticator apps include Authy, Google Authenticator, and Microsoft Authenticator.
To set up an authenticator app on Twitter, follow these steps:
Open Twitter's desktop site, as you can't use the Twitter app to set up an authentication app as a form of 2FA on the platform.
Tap the three dots icon in the sidebar on the left side of the screen, and choose Settings and Support > Settings and Privacy.
Click Security and account access > Security > Two-factor authentication.
Choose the Authentication app, and enter your password if prompted.
Tap Get Started to pass through the first window, and you'll see a QR code pop up on your screen.
Open the authenticator app on your phone, select the app's QR code scanner, and scan the code on your screen. This will link your account to your authenticator app.
When done, turn back to Twitter. Hit Next, enter the code that your app generates and select Confirm.
On the next screen, Twitter will provide you with a single-use backup code; make sure to keep it safe in case you lose access to your phone or authentication app.
Using an authenticator app is more secure than SMS 2FA, which can leave you vulnerable to SIM-swapping attacks. It's also free, so you won't need to subscribe to Twitter Blue to keep your account secure.
ALSO READ: TWITTER'S CHARACTER LIMIT TO BE INCREASED TO 10,000 — ELON MUSK HINTS