Entrepreneurs
Innovation
News
Startups
Streamline Wins Swiss Re Entrepreneurs for Resilience Award in Zurich
Streamline Health Tech revitalizing rural health insurance in Uganda...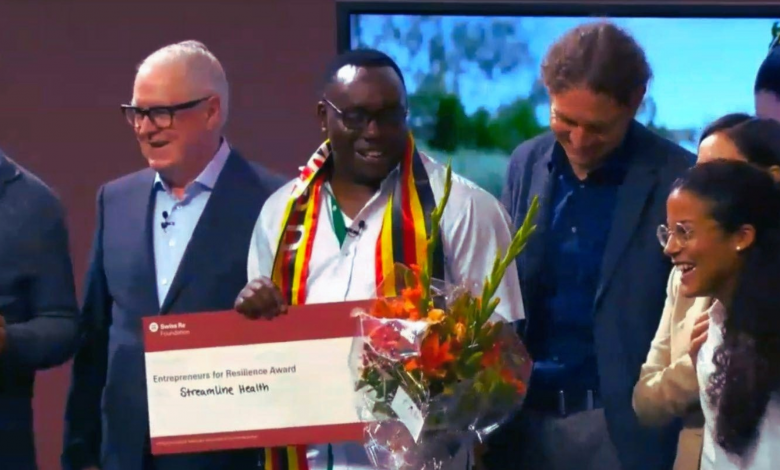 Streamline, a Ugandan health-tech startup early this month won the Swiss Re Entrepreneurs for Resilience Award at the 6th Entrepreneurs for Resilience Award Ceremony that was held in Zurich. The Entrepreneurs for Resilience Award recognizes entrepreneurial initiatives that take innovative approaches to build resilient societies and realize the United Nations Sustainable Development Goals.
This year's awards theme was: "Improving financial access to healthcare." The award attracted over 264 applications in 81 countries across the world and only 3 emerged as winners —sharing a grant of USD$700,000 (approx. UGX2,693,007,800) from the Swiss Re Foundation.
Streamline emerged as the overall winner and was awarded USD$350,000 (approx. UGX1,346,503,900).
"What stood out for us as the jury, was the clarity with which Samuel was able to demonstrate the benefit of the Streamline business and how that benefit delivered improved health care at the community hospitals, making the community hospitals more sustainable," said the jury.
While the jury had chosen the Resilience Award winner, people around the world helped to choose the winner of the People's Choice Award by voting for their favorite venture. With an overall 200,000 public votes received, NucleusIs (from Nigeria) became the People's Choice Award Winner 2022.
Democrance from Dubai came into third place. NucleusIs and Democrance each were awarded USD$175,000 (approx. UGX673,251,950). In addition to the cash prizes, the 3 companies received non-financial contributions from Swiss Re employees, such as coaching and technical advice.
Streamline leverages community involvement, trusted health care providers, and technology to revitalize rural health insurance. Healthcare providers use the platform for scheme administration, managing scheme members, premiums, co-payments, claims processing, and reporting, making tracking of the schemes' surpluses or deficits quick, easy, and accurate.
The Streamline mobile app also enables savings groups to save for their healthcare and pay premiums in flexible weekly installments using mobile money payments. Existing groups pool resources, spread risk, and enable more affordable health coverage through trusted local health care providers.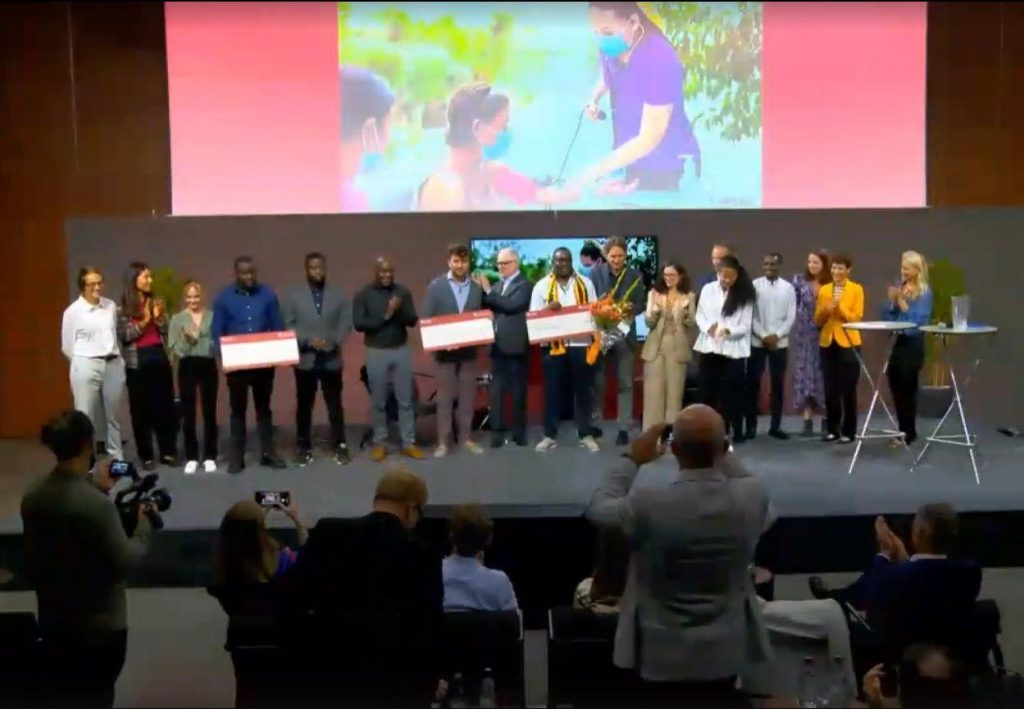 Streamline CEO Samuel Mugisha noted that the company has big plans to extend health insurance coverage to the rural at only USD$6 (approx. UGX24,000) premium per year —and to make this possible the company will form great international and local partnerships.
The Streamline business intelligence platform enables scheme pattern analysis, uncovering useful epidemiology trends to target health promotion and minimize costs by forecasting usage of resources like medicine, staff, and more; key for planning and identifying potential cost savings opportunities, fraud detection, etc.
By the end of 2020, Streamline had acquired 20 hospital clients and digitized 475,000 patient records. By the end of 2021, Streamline was serving 34 hospitals and managing the records of 850,000 patients, including 52,000 patients covered by community-based insurance schemes at 3 of the hospitals.
Streamline plans to use 80% of the award grant to support the establishment and expansion of community-based health insurance schemes across its 15 target hospitals and reach a total of 200,000 beneficiaries. The remaining 20% will go toward further developing its technology and infrastructure; building a business intelligence module to provide robust insurance scheme monitoring and inform hospitals' decision-making.