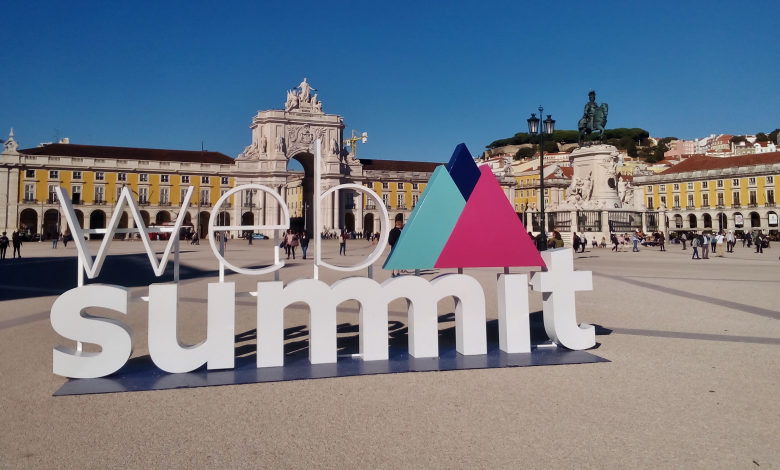 Web Summit is an annual technology conference that has been described as one of the most important tech events in the world that brings together people and companies [from around the world] redefining the global tech industry. The conference's topics center on internet technology, emerging technologies, and venture capitalism.
The 11th Web Summit will be held in Lisbon, Portugal from November 1-4, 2022 at the Altice Arena and is expected to bring over 70,000 people and companies redefining the tech industry. The summit will give opportunities for industry leaders to share ideas with others in different fields, a chance to meet business partners, as well for startup founders to meet potential investors.
The summit through its startup programme – ALPHA – is also inviting startups from around the world to be part of the conference. The Web Summit startup program – ALPHA – will showcase startups disrupting their industries and introduce them to the world's leading investors, companies and media.
To join the ALPHA programme, startup founders can apply HERE. Startups will be selected by the Web Summit team for their potential, uniqueness, and world-changing ideas. The selected startups will get tickets to the Web Summit, access to investor-to-startup meetings, and be eligible to apply for pitch, startup masterclasses, mentor Hours, and more.
So far 52 startups have been selected to attend the summit among which 25 are African startups from Chad, Egypt, Gambia, Morocco, Mozambique, Nigeria, Rwanda, South Africa, and Tunisia.
ITIDA – DETGD (Egypt)
ITIDA is the executive IT arm of the Ministry of Communications and Information Technology Egypt, MCIT. ITIDA cooperates with The Digital Economy and Technology General Division, DETGD, which is a semi-governmental organization within The Federation of the Egyptian Chambers of Commerce, FEDCOC, to support technology startups in Egypt boosting their existence in the international summits.
SubsBase (Egypt)
Subsbase is the first and only subscription management platform that caters to the MENA's subscription-based businesses.
Synapse Analytics (Egypt)
Synapse Analytics is an AI company with a suite of products that help businesses adopt AI into their core operations.
Ahkili (Tunisia)
Ahkili is a mental health start that provides one-to-one psychological support for everyone wherever they are and whenever they want
AppExperts (Egypt)
APPExperts is a mobile app building SaaS platform that lets you create fully-functional iOS and Android apps using a no-code solution.
Bekia, Inc. (Egypt)
An App that people can use daily to make money from their daily trash
CarNet (Tunisia)
CarNet is a digital maintenance booklet for cars, it ensures the proper management of vehicle maintenance and expenses.
Chopser (Gambia)
Chopser is a food & grocery ordering and delivery platform. We transform restaurants & marts in Africa from brick-and-mortar to online first.
Coinsence.org (Tunisia)
Boosting collaboration, sharing resources, and creating collective value through community currencies and crypto assets.
Cylon Accounting (South Africa)
Cylon Accounting is an income and expense management tool that helps small, freelancers and informal businesses access to loans and tax submissions.
Dojah Inc. (Nigeria)
Dojah provides access to solutions that enables easy onboarding of prospective customers by seamlessly verifying their Identity.
Fastdok (Morocco)
SaaS tool to create ready-to-use documents for multiple sectors, in minutes by answering a few questions.
Flickwheel (Nigeria)
Flickwheel is an Autotech platform that aims to improve vehicle roadworthiness by 3x by providing auto loans for auto repairs.
HENCEFORTH (Morocco)
Henceforth offers advanced software solutions in data analytics relying on AI and ML/DL Technics for big data and cyber security fields.
Kamioun (Tunisia)
Kamioun is a B2B amazon for small shops revolutionizing retail.
Mossosouk.com (Chad)
Mossosouk is an ecosystem of e-commerce applications connecting sellers and buyers in Chad with a fast delivery service.
Olado Business Group Limited (Rwanda)
Olado Business Group Limited is an online marketplace that enables Made in Africa products to reach out to more clients and provide door-to-door delivery.
Payper (South Africa)
Every customer is an influencer. With Payper, brands can reward engagement on social media to increase brand exposure and drive sales.
Paytek – iMali Digital Account (Mozambique)
iMali Digital Account Ecosystem allows bundling of all digital financial services in one app and enables QRcode payments at merchants.
Seqoon (Egypt)
Platform to co-own and enjoy a second home.
SgharToon (Tunisia)
Tele therapy for Learning Difficulties based on games and data.
SmartWage (South Africa)
We are building HR Solutions for employers with deskless employees across emerging markets.
TITA TEC Limited (Nigeria)
TITA TEC LTD is building a One-stop Universal Trade Center for all asset classes called the TITA CENTER
True Delta (Tunisia)
True Delta is an intelligent reconciliation tool designed to automate back office manual tasks involving data, documents & image processing
truQ (Nigeria)
truQ is the operating system for third-party logistics in Africa.
ALSO READ: C.MOORE MEDIA SELECTS TWO UGANDAN FEMALE TECHPRENEURS FOR "THE FUTURE IS FEMALE MENTORSHIP PROGRAM"