Gadgets
8 Gadgets to Improve Your Home Office
Gadgets to include in your home office for optimal productivity and comfort. Use them to improve your focus, enhance creativity, and increase work quality at home.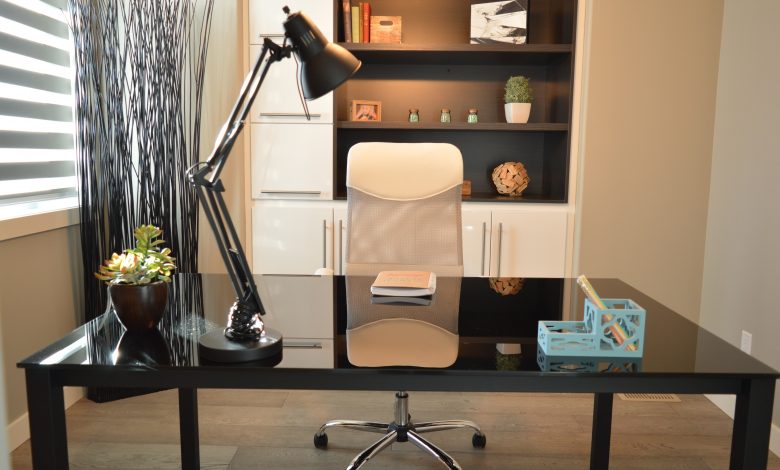 Remote work is now the standard. After all, working in a home office reduces transportation time and costs, provides a comfortable space, and keeps you close to loved ones. The tricky thing about home offices is creating them for productivity.
So, we partnered up with our friends from EsportsHeadlines.com and created our list of 8 gadgets that could improve your home office, regardless if you're an entrepreneur, freelancer or remote worker.
Smart Cup or Mug
Smart cups and mugs can keep your drink warm for hours. It's perfect for slow drinkers who like premium or single-cup pour-over coffee. You'll save on expenses for coffee or tea, ingredients, and hot water heating. Not to mention the time and effort it takes to make a new cup.
These modern smart cups come with various features, including:
Stainless steel and ceramic exteriors.
Self-stirring details.
Temperature control.
Auto sleep function for battery saving.
Smartphone app for various controls.
Charging or conductive coasters.
The best smart mug models are waterproof, so you can hand wash them in the sink like any ordinary mug. One such mug is the Ember – the world's first temperature control mug. Aside from its beautiful designs, the Ember mug keeps your drinks at the right temperature. Conveniently set it through your smartphone and choose from 120 to 145 ℉. You can also keep it on its coaster throughout the day to never run out of battery.
Monitor Lightbar
Your computer monitor can cause eye strain when you don't work in the correct settings. Lighting up dim rooms with RGB lighting can be trendy, but staring at a bright light source deteriorates your vision.
What is a monitor lightbar for? The gadgets' purpose is simple: to provide light from above and in front of you, lighting up the surface of your desk. Then why not just buy a lamp? Lamps have a wide light range because of the way they're designed. Thus, a lamp can reflect on your screen, creating glare and shadows. It also takes up space in your work area.
A lightbar has a rod-like shape to better control where its light falls. It's portable enough to sit on top of your monitor, too.
On top of reducing eye strain, a lightbar like Xiaomi Mi Computer Monitor Lightbar can provide enough illumination for video calls. You only need to point the lightbar towards you to get good lighting and adjust the brightness, so it doesn't affect your vision.
Acoustical Foam
Contrary to popular belief, acoustical foams are not sound blockers. They absorb sounds to decrease the room's echo and improve sound quality in the room. Why is it important to reduce echo?
Echo makes your natural voice's quality drop when it goes through a call. Voice is critical in speech since it helps us engage and keep our audience's interest. You need to have a strong voice and efficiently relay it to your listeners even when you're not physically with them. It's so you can deliver your ideas clearly and communicate effectively.
Here are other advantages of having acoustical foams in your workspace:
They reduce outside noise for undisturbed calls and meetings. Plus, a tranquil workplace helps you concentrate and make you more productive.
They offer privacy so you can talk about your confidential work details freely.
Depending on the brand of the foam, they are safe, lightweight, and fire resistant. Others also have thermal insulation and heat endurance.
They are easy to install. If you can hang a picture frame, you can set up acoustical foams.
Rechargeable Hand Warmer
Autumn and winter are just around the seasonal corner. One challenge of having a home office is keeping it warm but not too cozy that your blood pressure drops and makes you feel tired and sleepy.
Typing also gets more difficult during the colder seasons since the temperature numbs the nerves in our fingers. Get rechargeable hand warmers to deal with sleep-inducing periods and clumsy fingers. These nifty little gadgets are just what they sound like, and they can even keep your hands warm in-between matches while gaming.
Hand or wrist pain.
Raynaud's arthritis.
Joint pain.
Skin cracks.
Other advantages of a rechargeable hand warmer are:
It's environment-friendly.
Compared to disposable hand warmers, rechargeable ones can be reused.
It's non-toxic versus the air-activated hand warmers. Choose a rechargeable hand warmer if you have a pet to avoid accidental ingestion.
Using a hand warmer is a breeze. Just hold or wrap your hands around it to heat your hands and fingers. These are not only for indoor warming. You can also bring these gadgets and keep them in your pocket to warm your outside trips.
One of our most recommended hand warmers is the OCOOPA 7800. This rechargeable gadget also works as a 7800mAh power bank. It's compact and can easily fit in your bag or pocket with three temperature modes from 95 to 131℉.
Nintendo Game & Watch Console
Let's be honest – there are days when your sheer determination isn't enough to sit through long and tedious online meetings. It's easy to doze off and risk missing important discussions. To stay alert, consider buying a Nintendo Game & Watch console to shift your attention discreetly.
Why get an old-school Game & Watch console? Since the games on this Nintendo micro console are simple, you won't have to spend all your brain power focusing. Playing a battle in Zelda or jumping on a few goombas in Mario won't distract you (too much) from the meeting. Just don't forget to keep a poker face when you're at it.
Plus, the item is small enough to place right under your computer monitor. It also has adequate controls and long battery life. Relive your childhood memories with this console's retro look and functions and get a piece of history with Nintendo's first handheld gaming system.
Apple's Magnetic Wireless Charger
Because of the power and functionality of most Apple devices, many people use their iPhones for work and play. Whether you use yours as a secondary screen or a primary working device, you must keep it charged to finish your tasks.
You can't put your meetings on hold while you wait for your phone to charge. A magnetic wireless charger won't only keep your main and audio jack almost new, but most importantly, it will eliminate charging as a distraction.
Never deal with a lowbat iPhone again, especially if you use it for video conferences that take up more than an hour. When you need to charge your iPhone, you can mount it onto a tripod or gooseneck with the magnetic charger. It'll give you an excellent angle for the video call and make it more convenient to adjust lighting and other movements.
The charger and tripod-gooseneck combination also works well for emergencies. If your laptop dies, you can switch the video call to your iPhone camera without worrying about running out of battery.
Modular Portable Power Station
Most company offices have backup generators to prevent data and productivity loss during sudden power outages. However, the average home office lacks this safety backup feature. When an unpredicted brownout, blackout, or electrical issue arises, you won't be able to do your office projects. You might even get behind schedule.
To solve these unexpected problems, purchase a modular portable power station, such as our top recommendation, the Bluetti EB150. This small but mighty product has a 1000 W power capacity.
On average, a desktop computer with loudspeakers and a printer uses 200 W per hour. A laptop uses 50 to 100 W per hour, depending on the model. So you can use your desktop computer for 4 to 5 hours or a laptop for 10 to 20 hours more with this gadget. Paired with your 5G network for high data speeds, you're ready to go through your daily remote office duties.
Other features of this modular power station include solar charging, wall charging, and a solar power generator. The product weighs 35 lbs, so it's easy to carry around. It's also one of the market's more affordable modular power stations.
Fidget Cube
Do you have to stream live reports to bosses, colleagues, and clients as part of your work? Even if it's an inescapable part of your job description, not all of us want to be the center of attention.
A great way to deal with jitters is to play with fidget cubes. These are great for nervous ticks or anxiety from giving presentations. Fiddle with a fidget cube when you're explaining something — it's better than touching your neck, playing with your hair, or doing other actions that show anxiousness or lack of confidence.
Fidget cubes help you focus by redirecting your energy to doing something else. It also promotes creativity and fresh thinking. Additionally, these gadgets assist in releasing stress, so you don't feel burdened by only interacting with your computer all day. Fidget cubes stimulate your senses, calm your nerves, and distract you from an overwhelming situation.
You can purchase many fidget cubes, all with varying designs and sizes. Such as fidget blocks that connect and twist, clickable fidget switches,  and decompression fidget toys.
Conclusion
These are the eight gadgets to include in your home office for optimal productivity and comfort. Use them to improve your focus, enhance creativity, and increase work quality at home.
ALSO READ: DESK ACCESSORIES DESIGNED TO ELEVATE YOUR WORK FROM HOME PRODUCTIVITY