Columns
Features
Special Coverage
Damien Trevatt's Journey to Building a Rock-Solid Team For His Company
With years of experience behind his back, Damien Trevatt decided to start a company that would teach a target audience about digital marketing.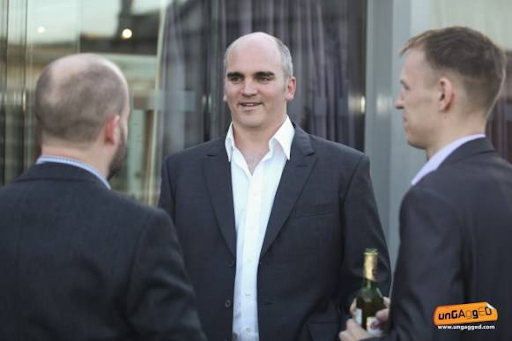 It's one thing to pretend to help new entrepreneurs and digital marketers; it's a different ball game altogether when you don't act and genuinely help those who want to succeed. Damien Trevatt, the CEO of Dot Com Consultancy and Ungagged, belongs to the second group. When he became a part of the digital marketing industry, he had the opportunity to attend various conferences, presentations, and lectures on making the most of different online marketing techniques. 
Damien found one thing in common in all the events he attended back then — no one wanted to help the audience. It was as if the speakers didn't want to reveal their trade secrets, lest others would become their competitors. He felt that everyone was wrapped within a boundary, and they provided generic information that wasn't too helpful for entrepreneurs and internet marketers.
Finding his audience
With years of experience behind his back, Damien decided to start a company that would break this pretentious tradition in front of his target audience. His unconventional approach involved asking his potential audience what they wanted. Then, he worked on the answers that his audience provided and started an online forum for digital marketers. 
Most people wanted to know more about the digital marketing industry. They wanted Damien to share tricks that would work in real life and not provide vague or generic information elsewhere. 
Damien decided that if he had to implement what his audience wanted, he would need to stop recording his sessions. And so, it became a tradition that whoever attended Damien's lectures or conferences couldn't register what he said. As a result, he could provide personalized tips to help his audience become better entrepreneurs or run their digital marketing agencies successfully.
ALSO READ: SEO IN UGANDA, HOW TO APPEAL TO A DIGITAL AUDIENCE
Building his team
After a few years, it became impossible for Damien to continue hosting conferences alone, especially after his audience started growing in number. So he decided it would be better to partner with someone and build a team that could handle many people who wanted to attend Damien's conferences. That's how Greg Hayman came into the team.
Both Damien and Greg handpicked innovative and forward-thinking speakers who could communicate with the audience on their behalf. It was challenging to pick a team because different candidates had different qualities. However, Damien's leadership qualities worked wonders to fine-tune the team and get all the members on the same page.
He instilled the traits that made his company popular among his audience. From not recording the sessions to thinking on their feet, he trained every team member to make sure that they became replicas of Damien Trevatt. 
Soon, his team members started doing a marvelous job at handling the audience's questions and sharing digital marketing insights on stage. As a result, his conferences had one thing in common — they didn't waste the audience's time. Instead, the speakers explained various marketing methodologies concisely and straightforwardly, allowing the audience to grasp the concept better and implement them in their businesses.
Many clients call him Diamond Damien because of his expertise in the online consultation and digital marketing. Even his team hails him as one of the best leaders, thus proving his commitment to take his company to great heights and competing with the top names in the industry.
ALSO READ: WHY IS DIGITAL MARKETING CRUCIAL FOR EVERY BUSINESS