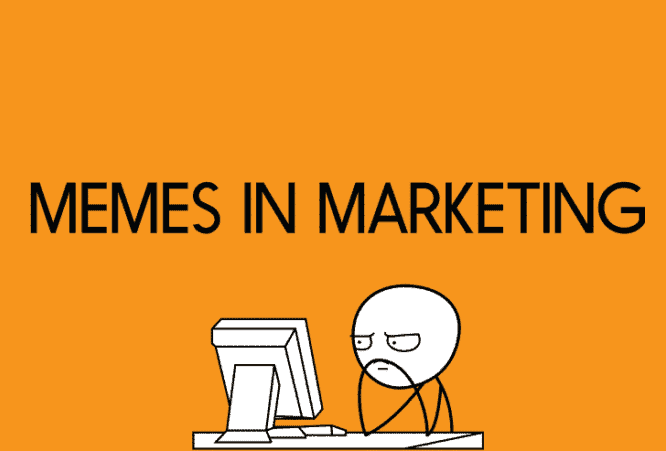 Are you looking for a creative way to engage your audiences on social media platforms? Then you should consider incorporating memes in your marketing strategy. In this article, we will discuss how your business can leverage the benefits of memes to connect and engage with your audiences.
Why do you need to include memes in your business content marketing strategy?
In an era where customers and audiences prefer to skip the advertisements, marketing your business and brand through familiar media and humor can help you to reach tougher audiences. For entrepreneurs, entertainers, digital marketers, and professional storytellers, meme marketing is a very affordable way to develop engaging and attractive content.
On social media platforms, memes are represented in the form of GIF that showcases a familiar image, meaning, or theme. Across multiple business industries, marketers and business owners are using memes to engage and build a relationship with their audiences.
ALSO READ: CONTENT MARKETING TACTICS THAT ALWAYS GET RESULTS
Here are 4 major reasons why memes should be a crucial part of your content marketing strategy.
1. The meme contents are inexpensive
Memes of the Meme Scout are already created by professional meme makers. Hence, you don't need to worry about creating original images or videos to use as memes. No matter if you're a digital marketer or a small business owner; it will save you the time that would be required to create original content.
Instead, you can use the existing funny memes by incorporating a new caption or witty message. You can also use fresh plot twists. Additionally, most of the memes are low-resolution images or GIFs. Hence, you can create memes easily even if you possess limited designing skills.
2. Memes showcase a sense of community
As memes are humorous content, they will foster a sense of community amongst your audiences. Additionally, memes are also capable of creating a sense of belonging. This is because your audiences and followers can relate to the situation of the memes.
Remember that making your audiences laugh with memes is your primary goal. If your audiences are entertained with memes, it will help you to attract followers. They will also be able to relate to your brand image. And if your memes contain catchy tunes, you'll be able to improve brand recall.
3. Memes will gain shares
This is one of the most important reasons to include memes in your content marketing strategy. Memes that are funny and witty will gain hundreds of shares on social media platforms. The meme content is often reposted across the internet so that they can reach a wider audience base. When people share your memes, it will indicate their allegiance to your brand.
4. Memes develop brand relevancy
As memes are often related to current events of famous incidents, they will help you to make your brand as well as business image modern, more real, and human. As per Vision edge marketing, brand relevancy measures the success of a brand. Memes represent the cultural events or the contemporary events that your audiences know about, which feel fresh, aesthetic, and authentic. The content will also strengthen the community and makes your business more relatable.
Conclusion
The popularity of memes is growing every day. People are now showing massive interest to meme related content across various platforms such as Pinterest, Instagram, Reddit, LinkedIn, Tumblr, and Twitter. Not to mention, many businesses are using memes are their primary weapon for marketing.