Events and Gatherings
Innovation
News
Technology
Trending
CES 2022: the innovations that stole the show
CES stands for Consumer Electronic Show always organized by the Consumer Technology Association - CTA, an annual Tech Convention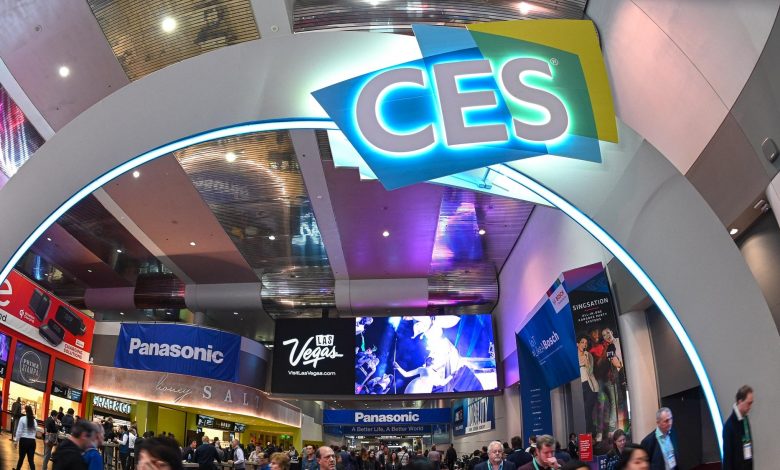 Despite the pandemic, CES 2022 opened its doors in Las Vegas to over 45,000 in-person attendees, across 11 venues, with almost one-third of attendees coming from outside the US (from 119 countries).
The show's 2,300 exhibitors, including more than 800 start-ups, demonstrated technologies that will drive the way we live, work and do business in the future.
Much of this revolved around the metaverse, NFTs and crypto, sustainability and repairability, automotive and wellness and home.
Enter the metaverse
The transformative power of virtual environments is fuelling much of the buzz around the metaverse. A single virtual online world for all might still be some way away, but as CES so clearly demonstrated, all the components for building it already exist – blockchain, cloud, 5G, AR/VR.
We might need better devices, faster broadband, and some work around behaviours, but there is no doubt about the excitement and opportunity for blending virtual worlds with each other – and the virtual with the physical.
Understanding consumer behaviour in these spaces is everything. Brands will have to relearn what community means. And they will have to figure out how to engage in metaverse-like environments, and how to do so both in addition to, as well as instead of, online.
But shopping has not gone away
Every touchpoint with the consumer now needs to be bolstered both by experience and entertainment. We are in the age of "retailment": every physical, digital, emotional and tactile touchpoint must be accompanied by both experience and entertainment.
This is so much more than a response to the pandemic. COVID may have ignited a shift towards ecommerce, but what we are talking about here is digitizing experiences in both the physical and virtual worlds: in stores, public areas, through in-home devices.
Brands will increasingly be able to tell their stories anywhere, at any time, through the power of 5G and improved in-home and out-of-home devices.
Delivering the right experience, grasping the opportunities for differentiation, driving brand loyalty, and ensuring a safe, seamless experience all matter.
…and neither has work
Work is here to stay, but how we experience it has been upended. Flexibility and fluidity are words we now all associate with the world of work – all largely enabled by tech.
Ambient computing – whereby we move seamlessly between devices and platforms – is enabling this shift, probably forever.
The opportunities are huge, largely where experiences are still imperfect. Training, confidence-building, welfare delivery, better collaboration…there is still work to do.
Wellness is still on trend
Wellness – and indeed beauty – supported by tech is also a trend for 2022. Managing our own physical and mental wellbeing has perhaps been the first lesson of the pandemic.
With no one to rely on but ourselves, technology has brought outside-the-home experiences indoors, powered by AI/AR. The opportunities for metaverse-esque environments don't need stating.
Consumers are responding to the structure and routine afforded by digital tools. We are all looking for something different, to fill a different gap, and to supplement our different routines. What consumers are seeking here is consistency – something to rely on.
Stuck at home – make it smart
The 2022 trend for smart homes is smart devices that alleviate friction, not that do it all. Environmental performance is also being built into solutions.
What is the danger of it all becoming just too "bitty"? The unification of device communication across platforms is being enabled by Matter, the smart home protocol from the Connectivity Standards Alliance.
This will standardize the way in which smart home gadgets talk to each other to avoid hitting the ceiling of over-complexity. The home environment is changing, and the role of tech within it will change too.
Robots will no longer be single-purpose – perhaps vacuum cleaning – but general-purpose: companions, healthcare monitors, not just housekeepers.
New opportunities for content-creators
Content creation on the go has never been easier or faster. New opportunities will be afforded by the metaverse for content creators to own their content and monetize it through NFTs.
Authentic content created by the right creators with the right voices is the cornerstone of content marketing, and this will continue to be played out.
There may well be a consolidation of platforms, but this will only bring efficiency and amplify messages.
Taking control of healthcare
The pandemic has tested us all. Our augmented awareness of health needs has fueled the desire for remote diagnostics, monitoring, the delivery of therapies and fitness management.
Consumers now have available to them a proliferation of connected clothing, voice tech, biosensors and other technologies integrated to manage whatever parameters concern them.
The shift to managing health at home will not slow down. Retailers have a role to play, not only in delivering health and wellness products but everything that impacts on health: food, drink, cleaning products, and so on.
Full circle to NFTs and crypto
Non-fungible tokens (NFTs) are really about the digitalization of intellectual property and value – not so much a trend as empowerment for content creators.
They will drive real value for brands and can be used not just for trading in virtual worlds but also for, say, loyalty programmes.
Crypto, and the blockchain upon which it relies, are having real implications for business, especially in terms of managing inventory and evolving retail marketing programmes. We must stay focused on what the blockchain can deliver – real people invest in crypto and NFTs.
This year's CES event was both in-person and digital held in Las Vegas, US.
ALSO READ: CES 2019: Huawei unveils lightweight Matebook 13 laptop to rival MacBook Air, a family-friendly tablet