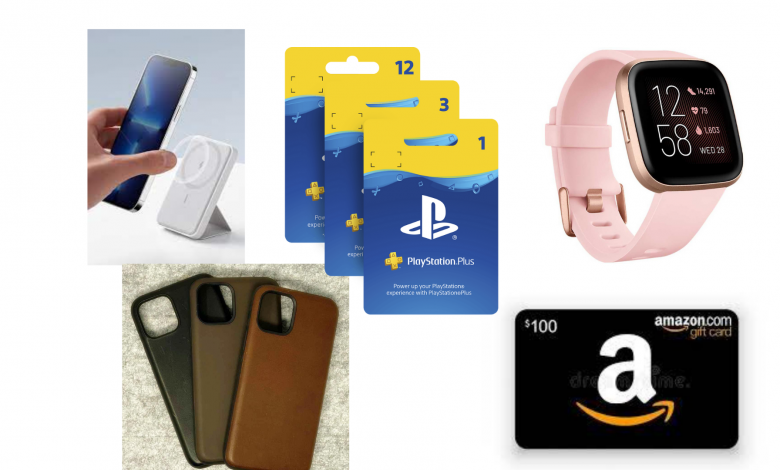 It's the season of giving, and many of us will be giving (and hoping to get) tech gifts this year.
Maybe you're surprising a family member with a smartwatch, or a nice iPhone case; A tablet; A smart speaker.
These are all good thoughts. But before pressing that buy button, go through the list we've curated below. Because it's actually easy to accidentally buy a terrible tech gift, and Amazon's search results and countless affiliate link-laden "gift guides" don't make avoiding doing so any easier.
Here are some of the most obvious, yet worst tech gifts that you should avoid, whether your budget is $50 (about Ugx 175,000) or $500 (about 1,750,000). And don't worry, last-minute shoppers—we'll also tell you what to buy instead.
A budget tablet.
You really shouldn't be buying cheap Android tablets for anyone. No matter how young or old they are.
This is especially true for Amazon Fire tablets—they just aren't worth it, even at $50 around Ugx 175,000 or $100 about Ugx 350,000.
If you only have a $100 or Ugx 350,000 budget for a gift, don't buy them a tablet at all. Cheap tablets often perform sluggishly right out of the box, and are likely to only last about a year before they become more frustrating to use than fun.
If you want to gift someone a tablet, make it an iPad, or skip the whole thing.
The $329 or Ugx 1,151,500 10.2 inch iPad is a good all around choice. It can be used to watch movies, for studying in class, and even for some light work.
This model isn't quite as powerful or feature-packed as more expensive options, but it will still last you a long time.
A clear or too-cute phone case.
Did a friend or family member just buy the latest iPhone?
You might be tempted to give them a nice, stylish case. And if you search on Amazon, you'll find lots of options. You can spend as little as $10 (Ugx 35,000) for a clear case, or choose a cute case adorned with a funky print.
But this is not a gift worth giving. Class it up a bit—buy something they wouldn't buy for themselves. Like a leather case.
Leather cases are classy. They look cool and they age with a unique patina. Apple makes nice leather cases for $60 about Ugx 210,000. They work with MagSafe, they allow for wireless charging, and they are lined in a soft material that won't scratch up the painted edges of their cute blue phone.
Or, check out Nomad's leather cases. They are made with 100% American Horween leather, and they look and feel better than any other option out there. If you have a $50 (Ugx 175,000) budget, you can't get a classier gift.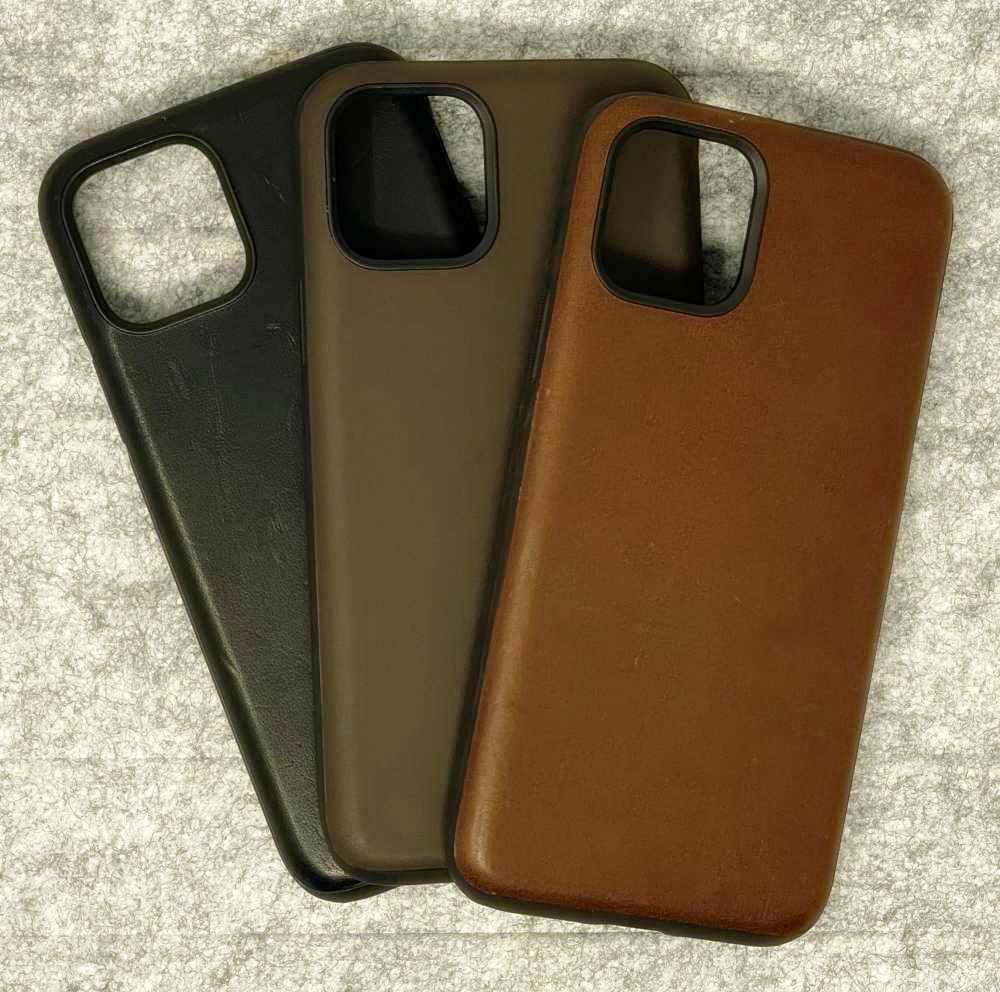 A no-name smartwatch.
This only applies to the iPhone users in your life. If you're considering getting them a smartwatch, or a fitness tracker, just don't cheap out on it.
You'll find $50 (Ugx 175,000) smartwatches on Amazon, sure, but even if they're ugly, they undoubtedly have terrible software.
Get an Apple Watch SE (or Series 6/7).
Not only does the Apple Watch look good (and give you the option of many different colors and watch bands), it's also the best smartwatch when it comes to usability and features.
It's great for tracking workouts, viewing notifications, and using apps on your wrist.
A MagSafe Battery Pack.
Friends don't buy friends Apple MagSafe Battery Packs. That's common knowledge.
But on the other hand, everyone can use a bit more juice in their (iPhone) life. And if they use an iPhone 12 or iPhone 13, giving them the gift of a magnetic power bank is still a really good idea.
Just don't fall into the trap of buying either a really cheap one—but you don't have to spring for Apple's $99 (Ugx 346,500) MagSafe Battery Pack either.
Instead, buy the $60 (210,000) Anker 622 MagGo. It actually has a 5000 mAh battery, and will juice up the iPhone 13 to a full charge (which Apple's battery pack won't).
A fitness tracker.
Maybe the person you're shopping for doesn't have an iPhone. Or they'd be happy with a simple fitness tracker.
Something that can be relied on to count their steps, track their workouts, and, oh yeah, show them the time. You might be tempted to buy the first option that shows up on Amazon.
But we would advise against buying anything that isn't a Fitbit. It's not a brand thing, it's a reliability thing.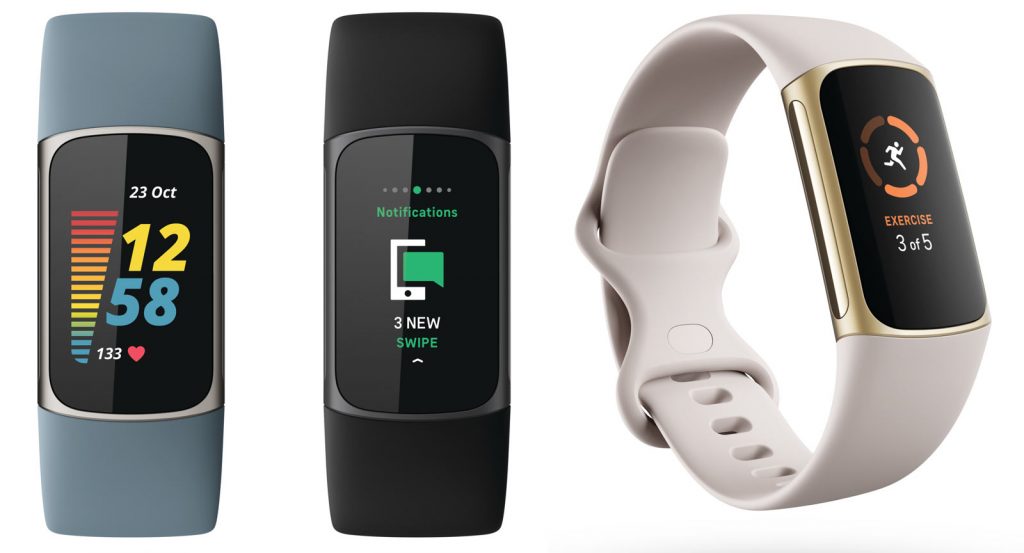 Fitbits have proven themselves to be capable fitness trackers over the years, and they come in all shapes and sizes.
We suggest you go for the Fitbit Charge 5 or the Fitbit Versa 2 if you're looking to gift something resembling a smartwatch.
A low-end $300 Chromebook
A Chromebook is a great gift for a family member who's in school, or someone who just needs a laptop for browsing the web.
But it's easy to fall into the trap of cheap Chromebooks.
Yes, a $250 (Ugx875,000) Chromebook from a legitimate company like Lenovo or Acer is really tempting. But do you really want to gift an 11-inch laptop with a 720p screen, that runs on a mobile processor?
You don't.
We're not telling you to buy a high-end $999 (Ugx 3,496,500) Chromebook either.
Instead, settle for a nice mid-ranger, like the $550 (Ugx 1,925,000) Acer Chromebook Spin 713, which has a really good 2K display, and comes with a nice Intel i5 CPU, 8GB RAM, and 128GB SSD.
An Instant Pot
It's good general advice: Don't buy them a smart kitchen gadget. No smart ovens or smart cookers.
They cost a lot, their associated apps will inevitably suck, and no one will end up using them. Go low-tech here.
Get them an Instant Pot (or, if they already have one, an air fryer).
This pressure cooker is great for both slow and fast cooking.
It has lots of modes, and will open them up to an infinite number of recipes to put the humble machine to good use. Costing you a cool Ugx 210,000 only.
An Amazon Echo 
The HomePod is dead, long live the HomePod. The HomePod mini isn't nearly as good.
Google's Nest Audio devices aren't faring much better. If you want to gift someone a smart speaker, better make it an Echo product.
The Echo Dot is fine, but the sound quality isn't the best.
The 4th Gen Echo will be enough for most users. You can opt for the higher quality Echo Studio if you think giving the gift of the best possible audio quality is really important.
And when it comes to smart home gadgets, maybe stop at a smart speaker.
Don't get tempted to give them a different class of smart home peripheral unless you are intimately familiar with their house, their office, and their needs.
Come Dec. 26, you also don't want to be on the receiving end of a phone call asking you how to set up that Philips Hue Hub.
The 4th Gen Echo will cost you not more than $50 about Ugx 175,000.
Trying to guess what a gamer wants (Get them a subscription to Xbox Ultimate or PS Plus)
Gamers are a tricky bunch to buy for. So asking works best. Ask them if they want a particular game, or a console for the holidays.
If someone's into casual gaming, get them a Nintendo Switch.
But if you know someone who already has an Xbox, PlayStation, or a gaming PC, the best surprise gift you can get them is a gaming subscription.
Xbox Ultimate Game Pass includes access to more than 100 games, including Microsoft's own flagship titles like Halo Infinite and Forza Horizon 5.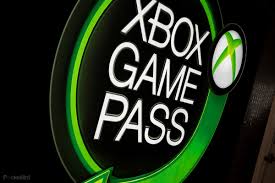 Plus, it enables online multiplayer. This pass works for PCs as well. At only $44 about Ugx 154,000.
On the PlayStation side, the PS Plus membership includes access to new games every month, and online multiplayer at only $59 about  Ugx 205,500.
Even if they are already subscribers, they will appreciate it if you pick up the tab for six months or a year.
An Oculus Quest 2
Usually, we refrain from suggesting any gift that's too out there unless you know it's what they want.
It's best not to gift someone a complicated drone, or smart glasses, or a high-end VR headset, unless they've asked for it.
But if you must, we'll make an exception for the Oculus Quest 2. Only because it's an all-in-one VR headset that's genuinely fun to play.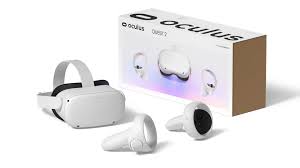 And it's a great gift for your entire family. At only $299 which is about Ugx 1,046,500.
You can spend the holiday setting it up and ring in the new year with a super fun adventure or shooter game.
An Amazon Gift Card.
Can't decide what to buy for someone who already has everything, or doesn't want anything?
A gift card is a great out. But buying a gift card from a particular store, or even a gift card for Apple or Google Play, is a big mistake.
These gift cards can be really limiting. And they might even end up going to waste.
This is why the only gift card you should gift someone is an Amazon gift card. Because Amazon has literally everything.
Even if they're the kind of person who won't spend $100 on a gadget, they can still use it to buy groceries.
Sure, it feels inauthentic to give a gift card, but if these people don't want to get gift cards, they shouldn't be so hard to buy for.
The gift card can go for as low as $10 (Ugx 35,000) or as high as $100 (Ugx 350,000). The amount to gift is all up to you.
An Amazon Echo Show 
The digital frame used to be a really thoughtful gift.
You'd put it at the end table, load up a couple of photos, and they'll cycle through. But it hasn't aged well.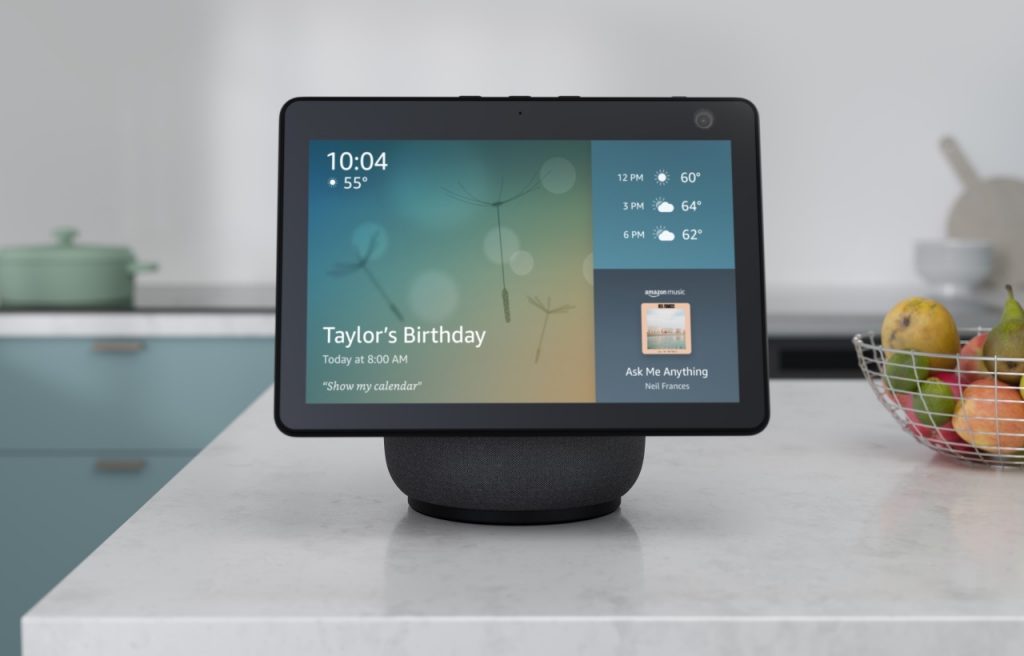 Instead of buying a digital frame, buy them a smart screen that acts as a digital frame—and so much more.
Our recommendation is the Amazon Echo Show. It comes in lots of sizes (from 5 inches to 15.6 inches), from from as low as $44 (Ugx 154,000) upwards.
Alexa comes built-in. You can use it for video-conferencing, watching videos, and a lot more.
A no-name micro-USB battery pack.
One of the worst well-meaning things you can do for someone around the holidays is gifting them an obsolete tech product.
And any accessory that doesn't come with a USB-C port and fast charging is just that.
If you're on the lookout for battery packs, make sure you don't buy the first thing off the shelf.
It will probably come with a USB-A and Micro-USB port.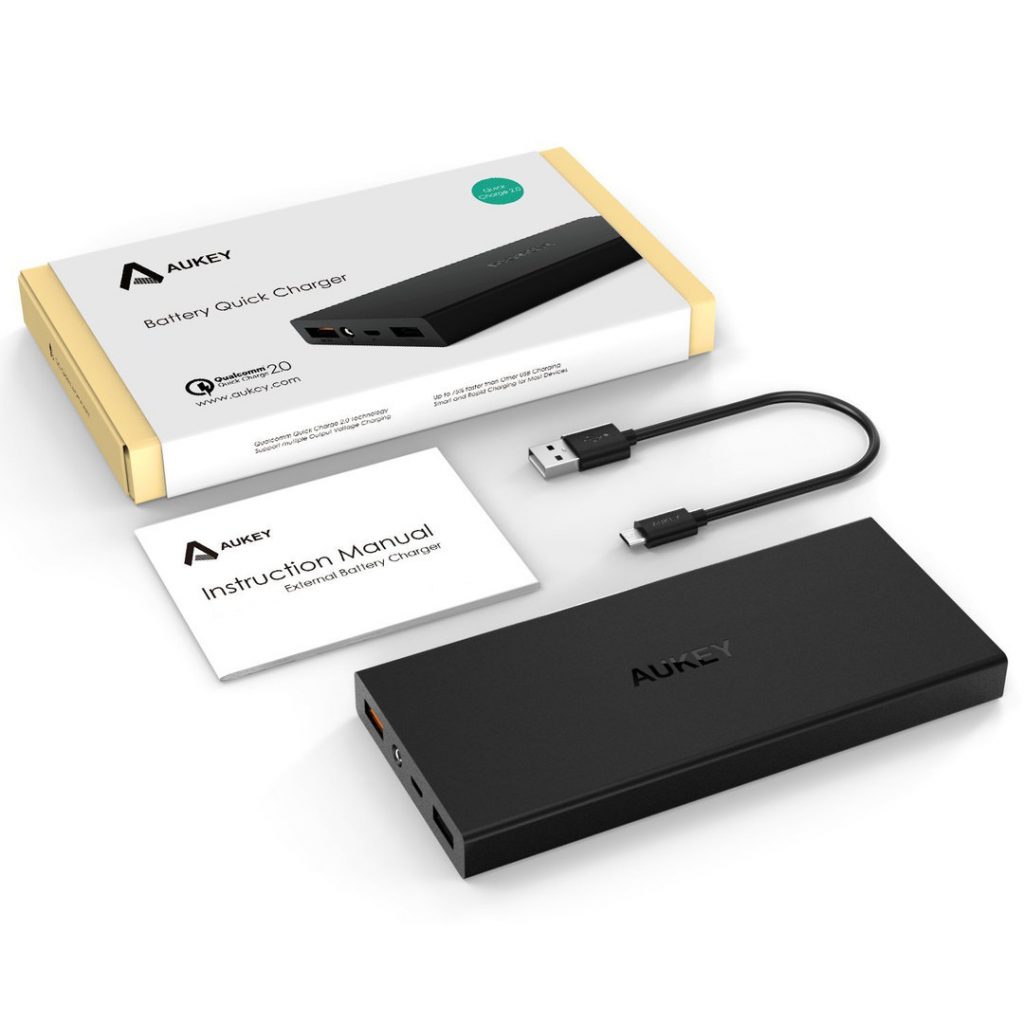 Instead, buy Aukey's USB-C 15000 mAh Power Bank that supports fast charging for iPhones, and 18W Quick Charge 3.0 for compatible Android smartphones.
Now, this last one would be a great gift for such festive seasons where tours and visits to loved is eminent. Battery dying out stories would long forgotten. Gift your loved one in a special way and make it memorable. Merry Christmas from PC Tech Magazine.