Editor's Pick
Featured
SmartHome
Technology
5 Types of Smart Home Technology to Buy in 2022
You don't necessarily need to use every kind of smart home technology on the market, but you can most likely find at least one device that will improve your life.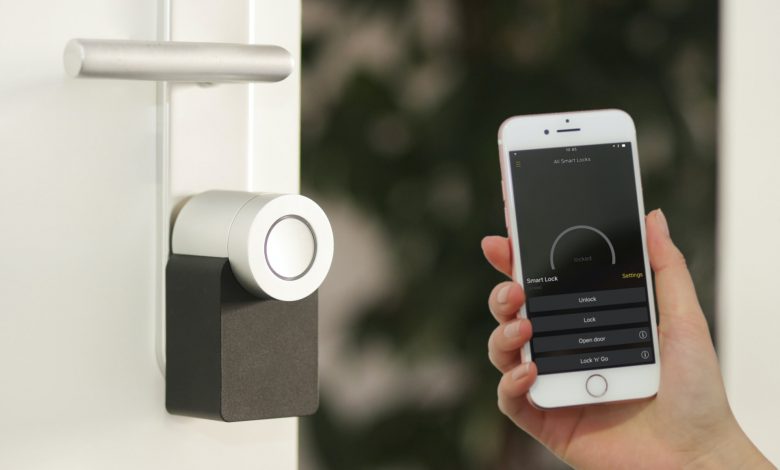 While smart home technology used to be a luxury that only a few people could have, more and more people are realizing the benefits of it. Smart home technology can make your home safer to live in, and it can also make your life more convenient in many ways.
So, there's really no reason for you not to at least consider it. However, the world of smart technology can be vast, and this often puts people off. Luckily, you don't need to feel intimidated. We'll be walking you through five types of smart home technology that we think you should buy in 2022.
Safety and security systems
For those who live alone, safety and security are two of their biggest concerns. After all, you may feel vulnerable when you live on your own – and even if you don't.
No matter how healthy you are or how safe your neighborhood is, it can never hurt to go the extra mile and make sure to improve on both safety and security in your home. There are various types of smart security that you can have installed in your home.
If you are worried about getting injured or falling when you are home alone, looking into life alert systems might be a good idea.
A smart TV
Perhaps one of the most well-known and popular kinds of smart home devices is a smart TV. These TVs have changed the way many people view entertainment.
They can do much more than your average TV, and on top of that, there is often no need to struggle with cables to get your laptop connected to your TV – most entertainment apps can be downloaded directly onto the TV itself. This has made viewing things on streaming sites much easier.
A smart TV is so much more than just a TV. It is an entertainment hub that you need in your life if you enjoy having fun and relaxing in your free time.
Virtual assistants
You likely know of at least one person who uses a device like a Google Home, an Amazon Alexa, or something similar. While some may find it strange to think about having a virtual assistant, these devices can be life-changing.
You can use them for a wide range of things. If you are focused on productivity, use them to set reminders and alarms. If you like learning new things, ask them questions. And, of course, they are also handy when it comes to entertainment since they can stream music, play your favorite audiobook, or even help you entertain guests by playing games via the device.
Smart lights
If you have a smart home, you may have trouble deciding what to connect first. We recommend starting with the lights. While this may seem like something small, it can come in handy to be able to switch lights on and off in certain rooms, even if you are not actually in the room.
On top of that, you might also be able to install dim lights and control them via the app that controls your smart home.
This can help you to create a certain atmosphere using lights. Lighting can improve many aspects of your life, so play around with it to see which settings you prefer.
Smart fridges
It's no wonder that smart home technology is so popular when you think about the fact that it can be used in nearly every aspect of your life. Smart fridges are one particular kind of smart technology that can be very useful.
These fridges have advanced technology that can help them detect what is stored in your fridge. This can be very helpful because it can alert you when an item is about to expire. They often also have cameras, wi-fi connectivity, and a touch screen to make it easier for you to navigate the fridge and its contents.
In conclusion
While many people may be skeptical about smart home technology, there's no denying that it has made great advances and can help people in many different ways. You don't necessarily need to use every kind of smart home technology on the market, but you can most likely find at least one device that will improve your life.
Smart home technology can be especially for people who live alone and have worries about their safety and security, and it's also a great investment for those who enjoy entertainment.
Overall, while it might not be for everybody, it's worth looking into it.