Columns
Editor's Pick
Featured
Learn
Thinking of Starting Your Own Blog? Check Out These Popular Platforms
People often choose to create their own blogs because it allows them more freedom. So if you're thinking of starting your own, these are some of the platforms to start with.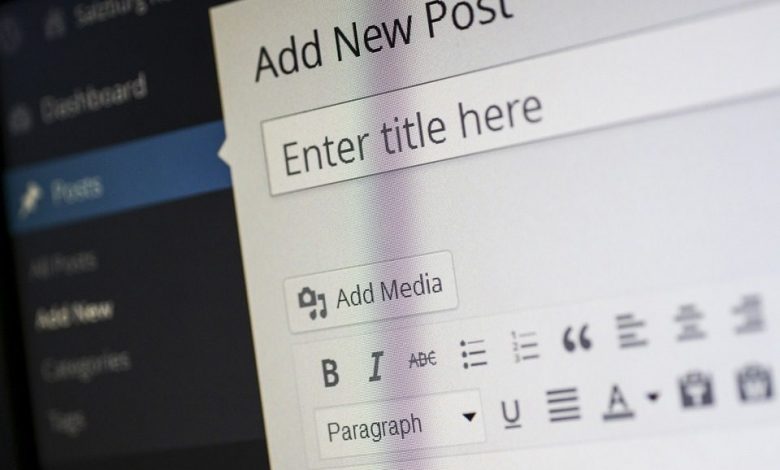 The internet has given people the opportunity to communicate their thoughts and ideas to others like no other technological tool, perhaps. At the click of a button, a person in Lagos can have access to web content provided by a person in Los Angeles. That's the allure of creating personal websites and blogs. Considering the awesome ways we're able to communicate through blogs, maybe you're thinking of starting your own.
What is a Blog?
The concept of a blog and blogging is pretty broad. But a blog is basically a personal website that someone builds or publishes. Blogs can be in a variety of formats, but they typically involve written, photographic, or video content that the site creator produces or curates. People often choose to create their own blogs because it allows them more freedom.
WordPress
One of the best and most beloved platforms used for blogging is WordPress. In fact, WordPress is so good that even big-name brands like Time Magazine and Sony Music have chosen it as the preferred platform for their company websites. In fact, WordPress powers about 30 percent of all websites on the internet.
One reason WordPress is so popular is that it gives creators an incredible array of options when it comes to site design and functionality. Elements as simple as adding a live weather tracker to a site to elements as refined as embedding video can be facilitated using WordPress. It's also relatively easy for novices to learn how to use the platform.
ALSO READ: WHY WORDPRESS IS PERFECT FOR SMALL BUSINESSES
Wix
Wix is another popular platform that people use to publish blogs. One of the things that people like about Wix is that it's very user-friendly. Wix's drag-and-drop interface makes building a website a snap for even the most technophobic among us. Wix also has an impressive selection of templates that will allow creatives to give their websites just the right look.
In addition, Wix is e-commerce-friendly, allowing business owners to create storefronts whereby they can sell products. Those will their eyes on the global market will be happy to learn that Wix offers more than 15 payment options, including PayPal, Stripe, and Square. And all Wix e-commerce sites come equipped with SSL, which encrypts customers' online payment information.
Squarespace
Like Wix, Squarespace is known for its user-friendly interface. One handy feature of Squarespace is that it allows creators to switch to a completely different site template without having to install anything extra. Those who aren't sure about the design they've chosen for their site or who just want to give their site a different look will appreciate this feature.
Squarespace is also known for providing impressive customer support options. Unlike some other platforms that require creators to rely on user forums if they have questions, Squarespace offers chat and email support to those who may have trouble figuring out something related to their platform.
YouTube
YouTube is different from the other platforms mentioned in that it's primarily for video blogging or vlogging. Anyone can create a YouTube channel that enables them to upload content to the site. There is also a social aspect to YouTube whereby creators are able to gain followers and even monetize their content after certain requirements are met.
If you decide to place your blog on YouTube be aware that you'll be giving up some of the freedoms you'd enjoy with other blogging platforms. Although you retain all ownership rights to the content you upload, you will have to abide by YouTube's guidelines. This means there may be certain things you can't say or do on the platform.
Blogging as a way to get your thoughts, opinions, and ideas out to the world has grown in popularity over there years. And there are many platforms through which you can publish a blog. Some of the most popular are WordPress, Wix, And Squarespace. YouTube is primarily considered the domain of video blogging but is also very popular with creatives. The blogging platform that's right for you will depend on your needs and preferences.
ALSO READ: TRENDING IDEAS TO BLOG ABOUT FOR NEWBIES