Gadgets
Mobile
Smartphones
TAKE IT or LEAVE IT: Can I Get The Tecno Camon 18 Premier?
The Tecno Camon 18 Premier is an easy recommendation if you want an intriguing smartphone with the best camera and great features on a budget.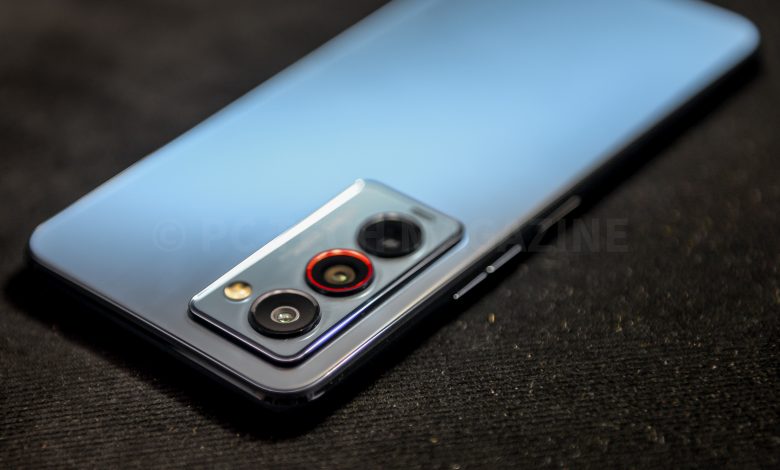 Tecno Mobile launched their new set of Camon smartphones three weeks ago, coming in three variants; the Tecno Camon 18, Tecno Camon 18 P, and Tecon Camon 18 Premier. The phones succeeded the Camon 17s that were launched in May this year. While we found it "weird" for the company to unveil the Camon 18s that soon, I guess we had to just accept "fate" and go with the flow.
The Camon 18s were launched in partnership with MTN Uganda, and Vivo Energy Uganda to reach as many customers as possible. The phones are being sold countrywide at all Tecno outlets, MTN Uganda service centers, Shell Service Stations, and authorized smartphone dealers.
A week after the launch of the phones, the company sent us a Tecno Camon 18 Premier for a hands-on experience, and honestly, the phone turned out to be slightly better than the predecessor, the Tecno Camon 17 Pro. The question could be can I get or not get the Tecno Camon 18 Premier? Straight away we can say the Tecno Camon 18 Premier is an easy recommendation if you are after a smartphone with the best camera on a budget. But from our hands-on experience with the phone, we can say the phone is a TAKE IT, here's why you can consider getting it;
Tecno Camon 18 Premier has a standout design for sure —good-looking, well-built, and there's great attention to detail —symmetry. The rear panel has a silky matte finish, which is pleasant to touch and also has a premium-looking.
The company's aggressive advertising policies and pre-installed bloatware were toned-down and lightweight on bloat, we do applaud this. So not of much annoying "install this, install that" shall be often seen.
The phone offers top-notch stability and long-lasting peak performance this is because it did very well on the CPU Throttle test by keeping nearly 70% of its maximum performance during an hour of 100% CPU usage. We noticed that it would get a little bit warm (not hot) when the CPU reached 100%. We managed to play a few "heavy-load" games and they had good 3D graphics [thanks to its GPU] and a smooth frame rate stutter-free. Sure, you cannot have the best gaming experience, but everything else was just fine.
The Tecno Camon 18 Premier scored an excellent 112-hour Endurance rating on the GSM Arena battery test. According to the test performance of GSM Arena, it did a commendable job across all test scenarios including; video playback, calls, web browsing, and demonstrated long-lasting standby performance.
When it comes to charging, the Tecno Camon 18 Premier fast charge and is able to charge from 0% to 60% in 30 minutes as for a full charge takes 65 minutes which is pretty fast.
When it comes to photo and video quality, generally, the photos are alright, detailed enough, not over-sharpened as they retain their natural look, contrast is good, noise is low, and the excellent colors stay true to reality. So for photogenic, your photos with minimal or no edits will still look good and can be sharable on social networks as they are usually downscaled during the upload. And when it comes to videos, the footage is quite good —the picture is sharp and detailed, the colors are accurate (as we expected), the contrast is high, and the dynamic range is average
All in all, I can say the Tecno Camon 18 Premier is an intriguing smartphone that packs great features such as; an AMOLED screen, a unique camera, stable performance, gimbal stabilization & periscopic lens, excellent battery life & fast charging capability, among others. So if you are thinking of getting a new phone or upgrading to a new phone, we recommend you have the Tecno Camon 18 Premier in mind.