Columns
Editor's Pick
Gaming
News
MY PICK: The Best Relaxing PC Games
There's something for everyone in this collection of the best relaxing PC games. We've compiled a list of the 15 most relaxing PC games you can play.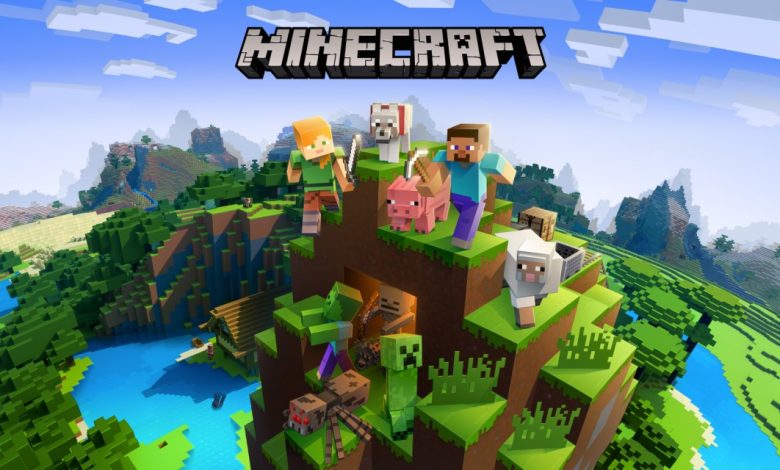 When you get home after a long day of work and turn on your gaming PC, you may well be in the mood for a more relaxed gaming experience. While first-person shooters can be a good way to relieve stress and game with your friends, they're not considered to be the best relaxing PC games. Instead, to help you unwind after work, we've compiled a list of the 15 most relaxing PC games.
NOTE: In a way, when you are looking for low stakes no deposit bonuses you are also looking for potentially the best games.
1. Stardew Valley
Stardew Valley is widely regarded as one of the best PC games to help you relax. You can choose how you spend your time, with a mix of farming, fishing, foraging, and mining making up the majority of it. You can also make friends with the villagers, each of whom has a unique personality, desires, likes, and dislikes. There are 12 different characters you can marry, but all the characters have cut scenes that tell you more about them and their pasts.
There's no time pressure to complete the game, and you can design your farm to be however you want – whether you want to focus on animals, crops, making wine, or jam, it's up to you. Stardew Valley also has a multiplayer option, so if you and your friends want to play a chill game together, you can work on your farm together, splitting the jobs however you like.
Price: £10.99 on Steam
2. Minecraft
In Minecraft, the world is your oyster: you can do whatever you want, however you want. You can build anything from an enormous mountain fortress to a small fantasy village, and everything in between. As another fantastic multiplayer game, Minecraft gives you and your friends a chance to explore together, slaying monsters and mapping the world.
In Minecraft, your imagination is your limit, so you have complete freedom to create and destroy what you want in any way you want to, whether you're recreating a scene from a well-loved book or film, or experimenting with the limits of what you can do. If you want to avoid playing with monsters, you can play on creative mode, where there are no limits, no monsters and you'll always have the resources you need to build your creations.
Price: £17.95 for the Java Edition at minecraft.net
3. PC Building Simulator
Learning about what goes into your PC has never been more fun, and PC Building Simulator lets you learn about the components of your own PC. It also lets you start your own small PC repair business. As you advance through the years, more and more items become unlocked, all of which are components you might actually find in your PC today. PC Building Simulator is a great way to chill out after a long day, with different modes to suit your mood when you start it up.
Price: £14.99 on Steam
4. Cats Organized Neatly
Cats Organized Neatly is a puzzle game where you fit different shaped cats into a cat's favorite place – a box. The boxes are different shapes and sizes, so it takes some experimenting to get the right solution on some levels, but there's no time limit so you can take as long as you need to.
Each cat is unique, and when you unlock new cats, you're told a little bit more about them, such as their favorite place to spend time. Additionally, whenever you click on a cat's image, it will meow.
Price: £1.99 on Steam
5. The Sims 4
The Sims franchise has been loved by gamers for decades, and The Sims 4 is considered one of the best relaxing PC games. You can make your Sims look and have whatever personality you like, live their lives, find them jobs, and partners, have children, and grow old. You can also build them houses, decorate pre-built houses and furnish the rooms to suit your Sims' personalities and desires.
Price: £34.99 on Origin
6. Abzu
Abzu is an underwater exploration game, similar to the acclaimed game, Subnautica. Unlike Subnautica, however, Abzu doesn't have any survival elements: there are no limits on your oxygen and none of the sea creatures will try and hurt you. It's simply a game where you explore the hidden depths of the ocean, seeing the colors of the thousands of unique fish species. The graphics are beautiful and the different environments are displayed in incredible detail. Abzu is also quite a short game, with some gamers completing it in around two hours, so it's perfect for relaxing after a long day.
Price: £14.99 on Steam
7. House Flipper
In House Flipper, you renovate houses for a living. This means in the early game, you start off with small projects like decorating a room, renovating garages, or tidying up after messy tenants have left. Later on in the game, you're buying houses and flats, renovating them, and then selling them on, hopefully for a profit.
You can choose where you want your base to be and how you want it to look. You also get a wide range of jobs, so you can choose to specialize in one thing, or be an all-rounder and level up all your skills equally.
Price: £15.49 on Steam
ALSO READ: AUTONOMOUS ERGOCHAIR PRO REVIEW, BEST GAMING CHAIR
8. Equilinox
Equilinox is a game that lets you manage ecosystems and evolution in different environments. As your animals and plants multiply, your goal is to find ones that can evolve to the next step along, bring more diversity into your ecosystems and unlock more flora and fauna.
And while you might be managing evolution to ensure that you have as many different animals and plants as possible, you can also evolve them to be unusual colors and sizes. If you want enormous pink sheep, you can make enormous pink sheep in Equilinox.
You can also follow different animals as they live their lives; avoiding predators and finding food. You can also control them if you so desire, moving them to new locations and even making them talk. Equilinox is a wonderful, relaxing PC game that lets you watch the world go by.
Price: £7.50 on Steam
Related: If you like casino games that pay out, here are some of the https://onlineslotsx.com/au/best-payout-casinos/ you can play from the comfort of your home.
9. European Truck Simulator 2
The recent update to this simulator added multiplayer functionality, so now you and your friends can travel across Europe in your favorite lorries together, completing jobs and setting up a small trucking firm of your own.
Explore the roads of Europe, with more roads added via DLC, as well as new colors for your trucks. Euro Truck Simulator 2 is a game that lets you forget about your troubles as you drive around, delivering a variety of goods on a network of roads identical to those in real life.
Price: £14.99 on Steam
10. The Hunter: Call of the Wild
Explore a variety of nature reserves as you quietly wander through the undergrowth in search of animals. With different weapons, animals unique to the different nature reserves you're exploring, and a multiplayer option, The Hunter: Call of the Wild, is a fantastic way to spend a few hours.
You decide which animals will be worth the most money, and which are worth preserving as a record to show your friends. Each reserve is beautifully designed to feel as realistic as possible, so wandering through the woods, by the lakes, and across the savannahs is a relaxing experience you don't want to miss out on.
Price: £19.99 on Steam
11. Townscaper
Townscaper is a small game where you build small towns. You can create the towns however you like, and there's no resource management, so you don't need to worry about people going hungry. The buildings can be different colors and sizes, tall or short, fat or thin, and it's easy to remove buildings if you decide you don't like them.
Price: £4.79 on Steam
12. Farming Simulator 2019
Ever fancied trying your hand at being a farmer? Well, Farming Simulator 2019 lets you have a really relaxing time while farming, as you buy a field, hire equipment, and wait for your crops to grow. You can plant a whole variety of crops from wheat to soybeans, from cotton to grass, and have a collection of animals including cows, sheep, and chickens. Whatever you want your farm to be, Farming Simulator 2019 has an option for you.
As it's also a multiplayer game, you and your friends can team up on the same farm, or have different farms and grow entirely different crops. With options to turn off crop withering, crop destruction, and remove other road traffic, you can make your farming experience as realistic as you want, but even at its most realistic, the game is a nice relaxing way to spend a few hours.
Price: £17.99 on Steam
13. Dorfromantik
This calm building strategy game benefits from you taking your time when deciding where to place your hexagonal tiles to get the most points. The tiles are designed to present a picturesque landscape with fields, forests, towns, trains, and rivers in what looks like a hand-painted board game. Every session of this game is different, so there's always something new to learn and create.
What's more, is that Dorfromantik isn't just about getting the highest score, it also has a creative mode where you can just create a landscape that looks exactly how you want. You can take your time and build some of the most beautiful landscapes ever seen on PC with this game, letting you take inspiration from nature and your surroundings as you relax.
Price: £7.99 on Steam
14. Islanders
This minimalist puzzle game is all about getting the most points from placing buildings on various islands. Each building will give a different amount of points depending on what's around it. The islands are procedurally generated, so you get a different experience every time you play.
Islanders also has a creative mode, so if you're not concerned about how many points you can get, you can just create beautiful island towns. This relaxing game has no time limits, so there's nothing to worry about. You'll find you can sink hours into this game as you move from island to island, building ever-larger cities as you gain more experience.
Price: £4.79 on Steam
15. Spiritfarer
The last game on our list, Spiritfarer places you as the ferry master to the deceased. You journey around with a collection of spirits, taking more of them on board as you expand and improve your boat. Your goal is to keep them happy as you explore this fantastic world, searching for the resources and items you need.
The hand-drawn art and animations add to the relaxed atmosphere of the game, and you can even invite a friend to join you and adventure as a cat called Daffodil. With emotional stories for all the characters and over 30 hours of gameplay, Spiritfarer is a great way to relax and wind down.
Price: £23.79 on Steam
Solitaire
Solitaire is a classic game where you have to arrange cards in descending order of the opposite suit, with the goal of eventually placing them in a foundation pile from Ace to King. It is a puzzle with cards that requires strategy and planning to win. There are also other variations like Spider and FreeCell with different rules but the sale goal of moving cards to the foundation.
Visit: Play online solitaire
Hearts
Hearts features the popular card game online, the objective of this strategic game is to have the lowest number of points after a series of rounds that involve card swapping higher valued ones. (Such as the Queen of spades, worth 13 points).
You can play in single and multiplayer modes, making it perfect for playing alone or with friends and family. Additionally, Hearts features a rule book and popular strategies.
Visit: Play Online Hearts
Summary
From puzzle games, like Islanders and Cats Organized Neatly to creative games like Minecraft to roleplaying games like Stardew Valley, there's something for everyone in this collection of the best relaxing PC games. We all have days where we just need to play something calm, and this list provides you with a variety of games to choose from, depending on what you like and what mood you're in.
ALSO READ: REASONS WHY PC BUILDS ARE BETTER THAN GAMING LAPTOPS
Happy gaming!