Columns
Editor's Pick
Featured
News
Social Media
Special Coverage
TAKE AWAY FROM THE UGANDA SMC: How To Combat Digital Trafficking
Stakeholders at the concluded Uganda Social Media Conference shared ideas, solutions, and substantive plans on how best we can tackling emerging digital threats on extremism, trafficking, and radicalization.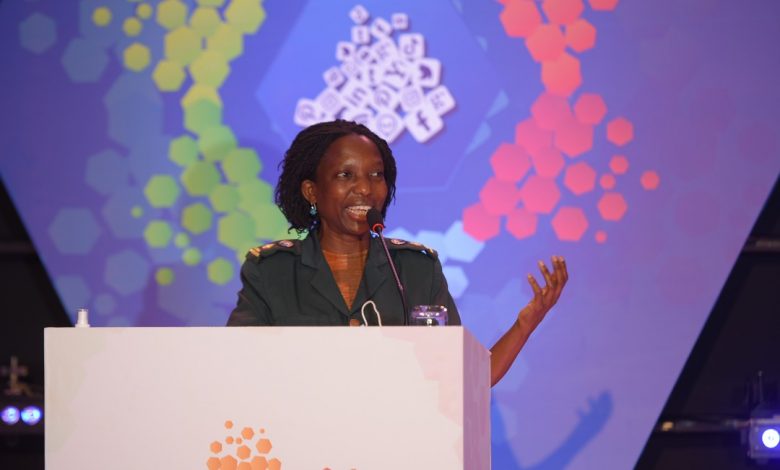 Social Media is a new era and it comes with various pros —however, it is equally honest to point out that there are threats that come along with it. This is why it is always a priority to sensitize the public about the opportunities and cons of these platforms. This is what organizations like Konrad-Adenauer-Stiftung (KAS) Uganda are doing through their annual social media conferences.
KAS successfully concluded its 6th edition of the Uganda Social Media Conference which was held from 25th to 26th August 2021 under the theme "Digital democracy in a Post Pandemic World".
The event gathered key stakeholders from the government, civil society, academia, researchers, policy-makers who constructive exchanged the impact of social media on the state and society —highlighting both, opportunities and challenges it brings. One of the topics that were discussed that caught our attention was "Tackling emerging digital threats: Extremism, Trafficking, and Radicalization".
The topic was discussed by Andrew Besigye; Public Policy & Communications Expert at the Ministry of ICT, Agnes Igoye; Deputy National Coordinator Anti-Trafficking – Directorate of Immigration, Ojok Okello; Founder Okere City, and Lynna Abaho; Labour Support Officer at the Ministry of Gender. The session was moderated by Nicholas Opolot, the Program Officer of KAS Uganda.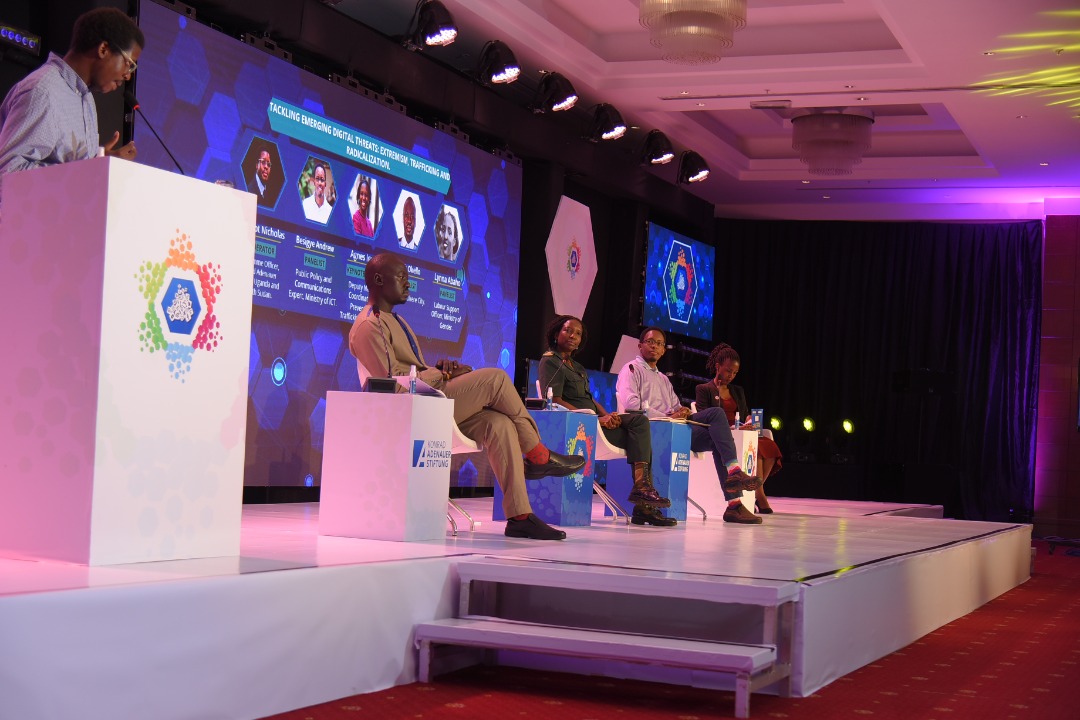 Unlike extremism and radicalization which have evolved over time and are under management by the social media platforms with initiatives such as deletion and blocking of accounts, trafficking is a tough one to contain. It is evident that the advent of global lockdowns as a result of the Covid-19 Pandemic has revealed the urgent need to address the use of digital technology in and against trafficking.
Online, the demand for trafficking has been channeled "through social media, the dark web, and messaging platforms" which provide easy access to potential victims but hide the identity of the perpetrators. People are trafficked for the purpose of forced labor, sexual slavery, or commercial sexual exploitation for the trafficker or others, among other reasons.
"When we look at the statistics, 24.9% people globally are in forced labor — 1 of 4 of these is a child," Agnes Igoye; Deputy National Coordinator for Prevention of Trafficking Persons said in her keynote speech.
Igoye pointed out that for trafficking to be cut out of the way, 'prevention' is key and that one has a right to go and work. "We minimize domestic workers and don't pay them well. The reason they are moving is that they aren't being paid well," she said.
To fully discuss the topic, Igoye was joined by Andrew Besigye, Ojok Okello, and Lynna Abaho moderated by Nicholas Opolot. The panelists shared ideas, solutions, and substantive plans on how best we can tackling emerging digital threats on extremism, trafficking, and radicalization
Abaho shared the same opinion with Igoye on the width of trafficking across the globe. She questioned the plans that the Ugandan government has put in place with other countries to ensure that trafficking is stopped. She went on to suggest improving inter-agency and inter-government policies to combat trafficking, since people aren't being taken from one village to another, but are rather crossing borders.
Abaho further noted that traffickers are targeting the youth because most of them have gone out of employment because of Covid-19 and have become desperate and in need of a job to be able to earn a living. Thus, sensitizing them and the general public on these issues would help combat trafficking.
Besigye said the youth are being painted with a false picture because they are unemployed and they feel they desire good things in life and they desire them quick. Therefore, they become easy targets by traffickers who will take advantage of them.
Besigye also noted that some traffickers approach parents or guardians of the young people convincing them how they can traffic their children abroad to countries like Dubai where they can go work and earn good money. The parents and guardians buy the idea because like their children they are desperate. But parents and guardians are only told one side of the story which is always the good story and the second half of the story is left out. Thus, Besigye emphasized that parents and guardians should be very cautious and not be afraid to ask questions.
"We parents and guardians have to be very careful. When someone approaches you and wants to take your child abroad to work and they aren't going through the right channels, don't be afraid to ask them why aren't they going through the right channels," said Besigye. He also noted that the reason why parents and guardians don't ask these questions is that they don't know.
"We need to thoroughly ask questions but we are not asking these questions because we don't know because we only hear one side of the story which is always the good side," says Besigye.
Like other panelists, Besigye also suggested that the government sensitizes the public. That they need to always put stories of trafficking out to the public so as to teach people how to ask critical questions because if they don't ask these questions the problem of trafficking isn't going away and it will get worse. He adds that the youths that want to go abroad to work follow legal channels, use licensed labor organizations with criteria & legal documents, as well as sign legit contracts.
When it comes to social media he noted that anyone using these platforms should become responsible —and that glorying fakeness really needs to have a cup placed on it. "At this point, I think now it's incumbent on every use of social media to exercise this portion."
Concluding the panel session, Ojok suggested that to tackle these digital threats, every stakeholder must be involved. "Rural communities and classified minority groups should be involved in such discussions so that they can be aware of threats and protect themselves from being victims of trafficking, violence, extremism, and radicalization," he says.
"Question everything, double-check, read, (and) research."

A tip from #HudumaFellow Lynna Abaho on how to tackle emerging digital threats. #UgandaSocialMedia pic.twitter.com/rQBTxTYDh2

— LéO Africa Network (@LeOAfricNetwork) August 27, 2021
Over 34 speakers who include lecturers, journalists, researchers, ambassadors, doctors, communication experts, advocates, politicians, entrepreneurs, feminist writers, activists gathered at the conference and discussed Social media & elections in Africa, Citizen journalism vs digital newsrooms, Digital diplomacy, Impact of social media on mental health, The rise of global social movements & social media, and Re-framing the climate change agenda on social media, among others.
You can watch the event on YouTube. Links to the events, RECAP – DAY ONE and RECAP – DAY TWO.