Africa
Entrepreneurs
Featured
News
Startups
Ugandan Entrepreneurs Selected as Finalists of ABH 2021 Prize Competition
Five Ugandan entrepreneurs are among the top 50 finalists selected in the ABH prize competition for a chance to win a share of a $1.5M grant.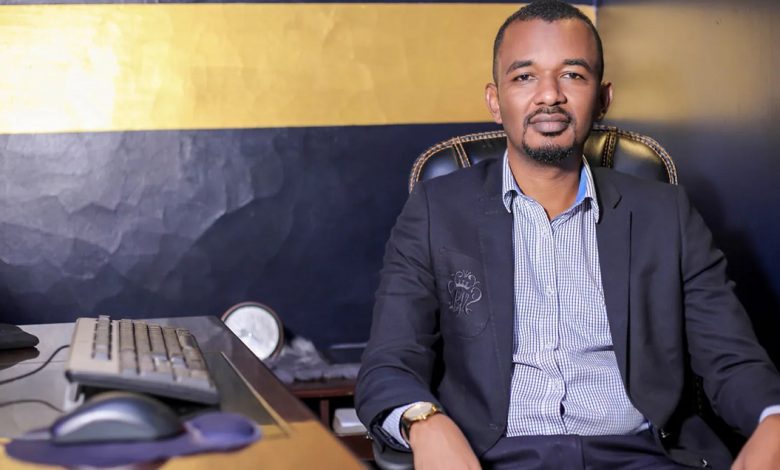 The Jack Ma Foundation's philanthropic program, Africa Business Heroes (ABH) has announced the top fifty (50) finalists of their 2021 prize competition —chosen from over 12,000 submissions received from sixteen (16) countries across Africa by a prestigious pool of 233 judges.
The fifty (50) finalists are from; Botswana, Cote d'Ivoire, the Democratic Republic of Congo (DRC), Egypt, Eritrea, Ethiopia, Ghana, Kenya, Madagascar, Nigeria, Rwanda, South Africa, Tanzania, Togo, Uganda, and Zimbabwe. Of the finalists selected, according to ABH, 38% are female entrepreneurs, 10% are Francophone, and the majority of the finalists were from Nigeria at the count of 12.
Finalists covered sixteen different sectors including Agriculture, Beauty & Wellness, Construction, Consulting, Education, Energy, Environmental Protection, Financial Services, F&B, Healthcare, ICT, Logistics, Manufacturing, Media & Entertainment, Retail, and Transportation.
Judges were looking for visionary entrepreneurs providing innovative, robust solutions to problems in their communities. They focused on identifying passionate professionals that demonstrated an exceptional work ethic, financial sustainability, and growth potential.
Mr. Jason Pau, the Executive Director of the International, Jack Ma Foundation in a press statement said the finalists are a true testament to resilience and innovation, and the foundation is excited to support entrepreneurs as they continue to grow and generate positive impact.
The finalists compete for a chance to win a share of USD$1.5 million (approx. UGX5.325 billion) grant funding which will be coupled with invaluable networking and learning opportunities throughout their ABH journey.
Notably, out of the fifty (50) finalists, five (5) finalists were Ugandans and these were;
Emmanuel Emodek; Co-Founder and Managing Director, ChapChap Africa Limited.
Robert Kintu; CEO, Fit Insights Limited.
Peter Kakoma; CEO, Kanzu Code Limited.
Daniel Mukisa; Founder and Team Lead, RideLink Limited.
Ronald Hakiza; CEO and Co-Founder, Ugabus Inc. Limited.
They will participate in an ABH virtual boot camp —engaging with business leaders and previous ABH winners. The boot camp will prepare them for the next round of interviews where only the top twenty (20) will be selected to proceed to the grand finale where the top ten (10) will be selected to win a share of USD$1.5 million (approx. UGX5.325 billion) grant.
ChapChap Africa
ChapChap Africa is a fintech and social venture improving the livelihoods of low-income individuals and businesses by addressing market failures that result in the exclusion of low-income persons from participating in productive financial activities. They leverage versatile innovation, digital and mobile technology to unlock access to gainful employment, trade, affordable credit facilities, and low-cost financial services thereby enabling last-mile low-income consumers to access goods and services that they are in desperate need of.
Fit Insights Limited
FIT Insights is a Business Consultancy Company, that provides practical business integration of services to farmers and traders while linking them to markets through rapid market appraisal, capacity building, and facilitating value chain-based intervention.
Kanzu Code Limited
Kanzu Code is a software development company that powers businesses by creating web and mobile applications for their needs and helping them build high-performing, distributed software engineering teams. Kanzu has managed to help clients in telecommunications, publishing, finance, manufacturing & industry, tourism, and insurance.
RideLink Limited
RideLink Limited is a third-party transport and logistics company focused on stimulating the growth of businesses by creating sustainable and affordable mobility solutions tailored to facilitate the smooth running of business operations, increase revenue earning, improve mobility efficiency, performance, and the ability for businesses to tap into new markets.
Ugabus Inc. Limited
Ugabus Inc. Limited is an integrated online bus ticketing portal that brings together bus transport operators across Uganda under a single window to facilitate users to plan their bus travel across East Africa.