Africa
Company News
Innovation
News
AfriLabs Adds TechBuzz Hub to There Pan-Afrikan Innovation Hub Network
AfriLabs adds 24 new hubs to their Pan-Afrikan Innovation Hub Network which now totals to 292 hubs in 49 African countries.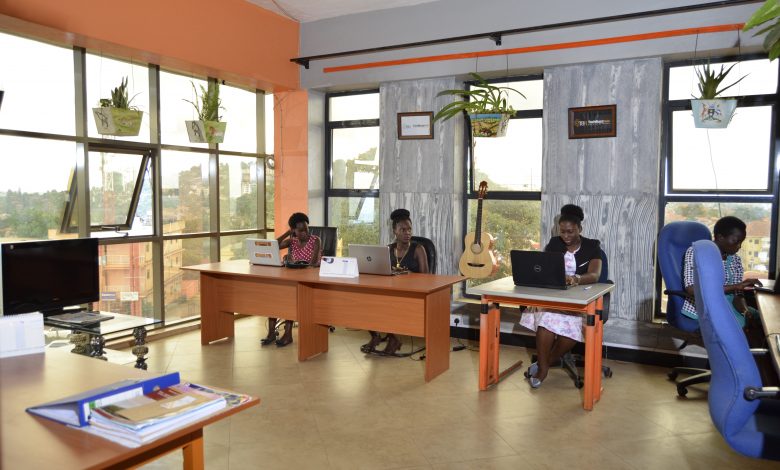 AfriLabs has today announced the addition of twenty-four (24) new African innovation and tech hubs to their Pan-Afrikan Innovation Hub Network —and the community now totals to 292 hubs in 49 African countries. The network has also expanded to 7 new cities.
"As we get closer to our goal of building a thriving innovation economy in Africa, It gives us great pleasure that we have been able to gain entrance into 7 cities and grow the community to 292 hubs. We are super excited for the endless opportunities this new addition will bring," Kenechukwu Chukwu, Member Services Manager, AfriLabs, said in a statement sent to PC Tech Magazine.
As part of their core values, AfriLabs believes that it is only in ensuring inclusion and diversity that they build an ecosystem that will be the foundation on which Africa develops to be the global powerhouse they want Africa to be. This is why they serve as a nexus point for all innovation leaders as well as hubs across Africa.
AfriLabs diverse and inclusive community hopes to improve the outcome of various disruptive solutions such as creating an atmosphere where the promotion of indigenous innovations is welcome.
"We are doing this by providing support for research with local relevance, creating and promoting positive business environments for local entrepreneurs/hubs, and the activation of institutions that specifically deal with the development and scaling of innovations that further goes on to have a ripple effect on various African economies on the continent," AfriLabs said in the statement.
This is the second time this year AfriLabs adds new member hubs to their community. The first announcement was made in April 1st, 2021 where 28 hubs including 2 from Uganda were added to the AfriLabs community.
The Ugandan hubs in AfriLabs' hub network include; Hive Colab, The Innovation Village Kampala, Design Hub Kampala, Outbox Hub, NFT Mawazo Innovation Hub, Rafiki Social Vision, Makerere Innovation and Incubation Centre, Women In Technology Uganda, Muni University Business Incubation Centre, and NOW, TechBuzz who now TechBuzz now joins the list of Ugandan hubs to be included in AfriLabs, Pan-Afrikan Innovation Hub Network.
"We feel delighted to be a new member of AfriLabs Network. For us, this is a step to go continental belonging to a community of 292 hubs in 119 cities across 49 countries in Africa —indeed it is a milestone. We are hoping to forge working relationships with members of this great continental network," TechBuzz Founder and Team Lead, Mr. Keneth Twesigye told PC Tech Magazine.
TechBuzz Hub is a Technology and Business development hub that was founded in 2016 with a mission to help entrepreneurs and innovators believe that their ideas have the potential of becoming a great corporation. All is made possible with the hub's four core services; Startup Incubation, Offices & Coworking Space, Coaching Mentoring, and Capacity Building & Development —designed to make them achieve their entrepreneurial dreams.
The hub also offers graphic design and branding support to entrepreneurs to also empower them to make a hallmark on digital platforms professionally.
TechBuzz is co-implementing startup business training for entrepreneurs to build resilience in these unprecedented times of the Covid-19 pandemic with support and partnership from The Mastercard Foundation through The Innovation Village and other local collaborations.
The hub recently had a parternship with Inogen Technologies Limited to train girls in Science, Technology, Enginering, and Mathematics (STEM). Other partnership the hub has held include; SocialClark, AGI Associates, Startup Uganda, and Einstein Rising.
The new hubs added include;
Black Innovations Africa.
Mentors Innovation Hub.
Grazac.
Opolo Global Innovation.
Edufun Technik STEM Hub.
Ado Business Incubation Centre.
iValley.
Damongo.
Ghana Innovation Hub.
Tamale International Hub.
Start-Up SME Centres.
North East Innovation Hub.
Eastern Tech Hub.
Expert'labs Mali.
Fondation Jeunesse Numérique.
Mahna.
Data Science.
Konetahub.
Collective Lab.
Le Boukarou.
REDHub.
TechBuzz Hub.
Future Females Invest.
Kiota Hub (University of Iringa).
AMCET Innovation Hub.