Editor's Pick
Featured
Interviews
Social Media
Trending
Building Yourself as an Influencer, is More of a Long Game Than a Sprint — Gad Rogers
What started out as fun to Gad Rogers, is today a source of living and passion to him.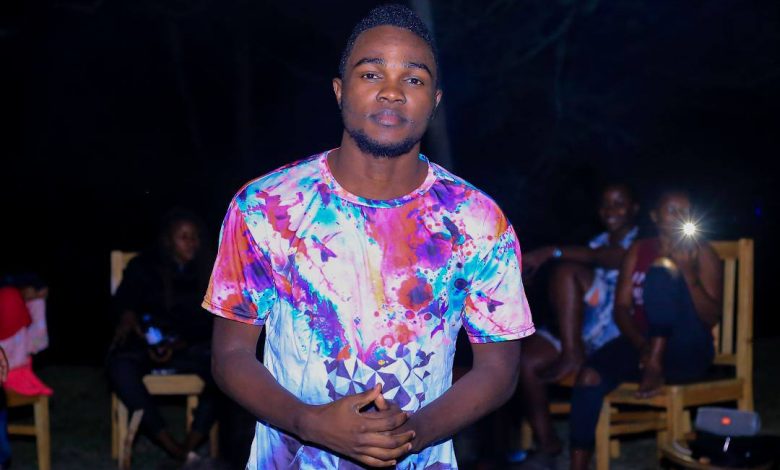 The introduction of the internet birthed social media. Can you remember a time before social media? Whether you can or can't, one thing's for sure, social media has changed the way we live, communicate, and promote our businesses. Social media's infiltration into the lives of internet users has been on the rise. The latest figures show that there are over 3.78 billion social media users globally in 2021—a five percent increase from a year ago.
Social media comes in many forms, including blogs, forums, business networks, photo-sharing platforms, social gaming, microblogs, chat apps, and last but not least social networks. In this article, I will focus on social networks.
Social networking websites are enabling users to build social networks or social relations with other users who share similar personal or career interests, activities, backgrounds, or real-life connections. Currently, the popular social networking websites include but are not limited to; Facebook, WhatsApp, LinkedIn, Twitter, Snapchat, Instagram, and Pinterest. Facebook of all dominates as the most used social networking platform globally.
The existence of these social media platforms, they have created a lot of opportunities, and in this article, I will look particularly at "Influencers'.
Influencers in social media are people who have built a reputation for their knowledge and expertise on a specific topic. They utilize a variety of social media platforms to express their opinions on specific brands, products, or services, consequently influencing their captive audience. They regularly make posts about that topic across their social media channels and generate large followings of enthusiastic, engaged people who pay close attention to their views. Brands love them a lot because they can create trends and encourage their followers to buy products or acquire services they promote.
The concept of an influencer is simple – a person honestly reviews and discusses products/services with their audience. By doing so, they build a relationship of trust with their audience and gain a following.
Influencers are separated into different types — by follower count, type of content, level of influence as well as the niche in which they operate. They are characterized by Nano-influencers (1K–10K followers), Micro-influencers (10K–100K followers), Macro-influencers (100K–1M followers), and Mega influencers (1M+ followers).
So why not talk to one of the renowned young influencers in Uganda.
We caught up with Gad Rogers, he is one of the most renowned influencers besides him being a peer educator and an activist. He is a Micro-Influencer with a following of 61.3K followers on Twitter, 20K followers on Facebook, and over 10K followers on Instagram.
Gad told PC Tech Magazine that he joined social media just to connect with family and friends, just like any other person would do but as his platforms began gaining a lot of followers, he was introduced to the world influencing. What started out as fun to him, is today a source of living and passion to him. Here's our phone chat with him;
1. How did you come to be a social media influencer and have you decided to influence the rest of your life?
I joined social media to connect with my friends and family but in the process, people got to know about me and I began to gain many followers on Facebook, Instagram, and Twitter. Where there's fame, there are followers, and where there are followers, there is money. So I see influencing remaining part of my life.
2. What type of content do you produce and what are the objectives on which you work?
I mainly post interactive content so as I can be in the position of getting a lot of engagement with my audience who can then go ahead and purchase a product or service I might be influencing. My objective is to close the gap between clients and their customers by heightening brand awareness and increase social community size.
3. What platforms do brands usually want you to use to promote their products or services?
For most of the influencing work, I use Twitter the most. But I also use Facebook and Instagram.
4. What type of collaborations do you prefer?
I like collaboration with brands that offer solutions to my community. Brands that stand for the value of my followers.
5. How much do you charge per collaboration?
Every collaboration comes with its own quotation, it all depends on the campaign and how long it will take. But I am very affordable. (Laughs….)
6. When would you decline a collaboration?
When the collaboration isn't in line with what I and my followers believe in. Mostly political collaborations, when it comes to covering up for corrupt leaders in our communities or government officials, that I won't work for.
7. Which previous collaborations have been your most successful?
I have collaborated with many brands and I have seen success in most of them. Brands like MTN Uganda, Jumia Uganda, the National Information Technology Authority (NITA) Uganda, and some Non-Government organizations, to mention a few. All I can say is that the brands I have worked with, it all turns out to be successful. Am happy, the client is happy. It is a win-win.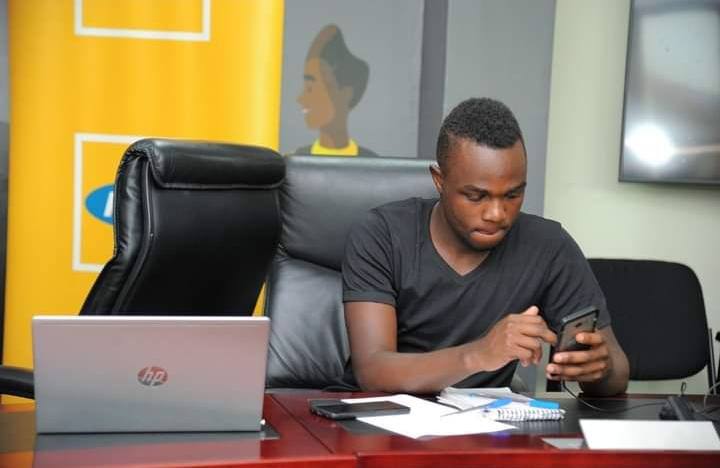 8. What is the number 1 key to your influencer marketing?
I take my followers first.
9. As a social media influencer has the ban of Facebook in Uganda affected what you do?
The ban on Facebook has affected everyone. I have some platforms that I run as an administrator on Facebook and right now it's very hard to target the audience in Uganda since everyone is using Virtual Private Networks (VPNs).
10. Name five influencers that you would collaborate with?
I can't tell because my fellow influencers all work and deliver well. All I want is to see if we as influencers can have a platform that brings us together to see how we can grow both financially and socially. Building yourself up as a social media influencer is more of a long game than a sprint. Do it right and you'll be able to be your own boss.
Here is an Infographic on how to become a social media influencer like Gad Rogers.