Company News
Internet
News
Telecoms
The Internet
Smile Communications Absorbs The New 12% Excise Duty on Behalf of Customers
Smile Communications will maintain the current prices of all their mobile data bundles excluding the 12% tax.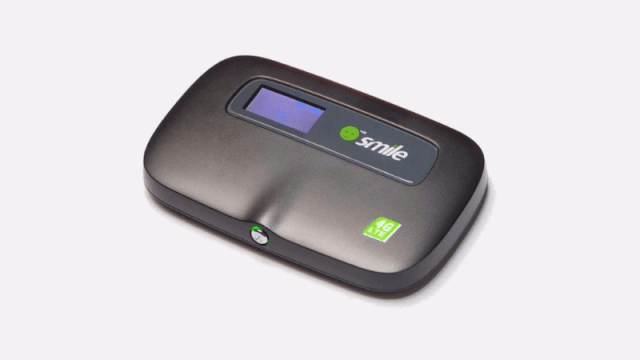 Smile Communications on Wednesday, announced it will not charge its customers the new 12% levy that was imposed on mobile data by the government. The ISP said it will absorb and remit the new tax on behalf of its customers subject to future review.
The company added that they will maintain the current prices of all their mobile data bundles excluding the 12% tax, and remain committed to delivering high-quality, reliable, and fast internet services.
In a press statement, Mr. Felix Owilo, Head of Marketing and Communications at Smile Communications said, "At this time when most Ugandans are trying to survive the Covid-19 pandemic, Smile will be absorbing the 12% Excise tax on mobile data."
Owilo explained that absorbing the 12% Excise tax will go a long way to enable their customers to stay online, connect with friends & family, work from home, study from home, and enjoy entertainment without limitation.
Smile Communications now joins MTN, Airtel, and Africell who have also untouched their mobile data with the belief that everyone deserves the benefits of a modern, and connected life —providing the best and affordable mobile data bundles for a better digital communication experience.
The levy on mobile data was introduced after the government decided to drop the widely opposed OTT tax, which was performing poorly. The Uganda Revenue Authority (URA), even noted that OTT Tax regarded was as the worst-performing tax collecting less of what is projected. URA in July 2019 said they had collected only UGX49.5 billion out of the targeted UGX284 billion from OTT for Financial Year 2018/2019, a short-fall of 83 percent.
The poor performance of the tax was because many Ugandans online resorted to using Virtual Private Networks (VPNs) and Wi-Fi connections.
The road for the levy imposed on Over-the-Top (OTT) services came to an end on July 1st, 2021 —the beginning of the new financial year.
With the levy on mobile data now in place, the State Minister for Finance, Planning, and Economic Development, Hon. Amos Lugoloobi, says the excise duty is tailored towards enabling the country to attain industrialization for inclusive growth, employment, and wealth creation.
The 12% tax is exempted for medical and education services.