Apps & Software
Microsoft
News
Software
Windows 11 Launched With a Completely Redesigned UI and Supports Android Apps
Microsoft launches Windows 11 operating system that comes with several improvements, including a redesigned UI and support for running Android app.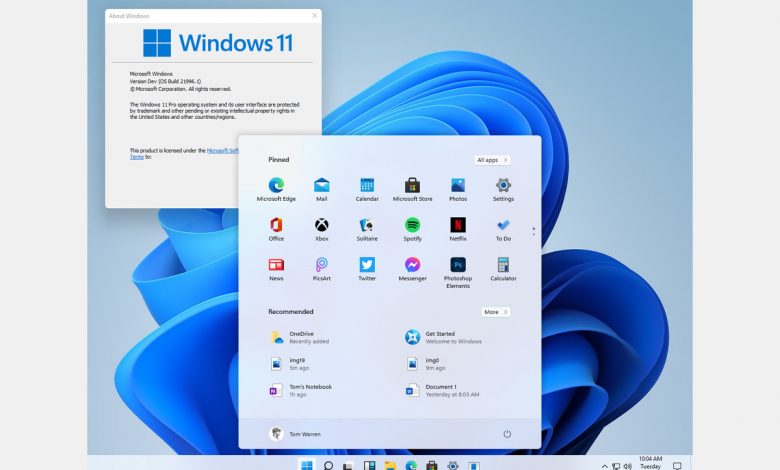 Software-giants, Microsoft Corp. has officially launched Windows 11 operating system that the company believes is their next-generation operating system. The new operating system comes with several improvements, including a redesigned UI, updated window management features, and support for running Android applications for the first time.
There's no release date for Windows 11 yet, but it is expected according to some critics to appear at some point in October 2021 and Microsoft has promised to make it available as a free upgrade to existing Windows 10 users.
With the new operating system, the first thing you'll notice is the redesigned taskbar and Start menu which has been placed at the bottom-center of the taskbar rather than the left-hand side becoming more like Apple's macOS style centered taskbar icon placement. They have kept the miscellaneous items such as the clocks and icons on the end-right.
The new Start menu drops right in the middle with a completely redesigned UI and has live tiles that were originally introduced with Windows 8. The menu has pinned apps, recent documents, a whole bunch of recommended items, and a search interface at the top. Much of the centered appearance is clearly influenced by macOS and Chrome OS, and Windows 11 also includes rounded corners which are much more pronounced compared to the older version of Windows and especially the sharp edges of Windows 10.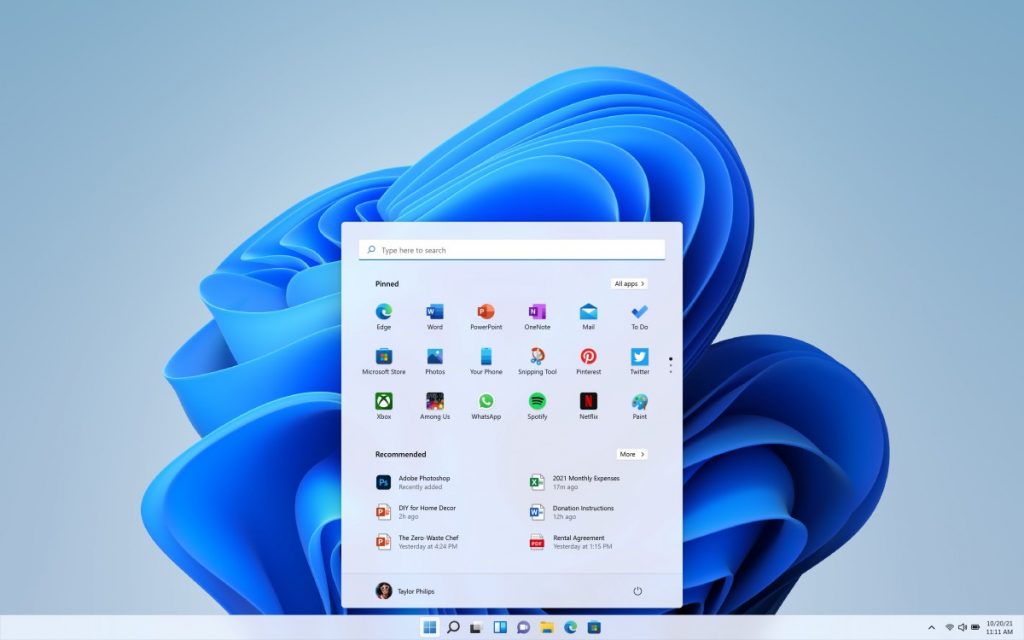 Windows 11 UI has transparency and a soft frosted glass look. Themes have been overhauled and can now have a more significant impact on the appearance of the UI.
Microsoft has introduced what they call Snap Layouts, which allows you various window layout options from the "maximize" button so that they can choose from multiple layout templates to display two, three, or four open applications on their screen. This new version of Windows 11 will also remember where your apps are stored, thanks to something called Snap Groups which makes it easy to arrange multiple windows quickly around your desktop. It will also remember this layout so it can be carried over when moving between monitors.
Windows widgets will bring a personalized, AI-powered feed of information — including weather, calendar, traffic reports, and news — to users' screens. It's an improvement, but not substantially different from Windows 10's Cortana and the new Interests taskbar app.
In addition, Windows 11 comes with Microsoft's communication platform Teams which is integrated directly into the taskbar, allowing Windows 11 users to chat, call, video call, with anyone anywhere in the world.
"This innovation is well-timed for the covid-19 world, which has (re)established the centrality of the PC to the future of work and to digital life," Forrester VP and principal analyst JP Gownder said.
For gamers, Windows 11 brings an "Auto HDR" feature, that will automatically improve the color and lighting of game displays. Another feature designed for the Xbox consoles and now coming to PC is DirectStorage, which takes advantage of modern NVMe SSD storage and speeds up game load times significantly.
The software giants have also rebuilt their Microsoft Store App from the ground app. The main new feature here is the support for the Android app. Consumers will now have more app choices with the new Microsoft Store which will now include Android apps thanks to their partnership with Amazon and Intel. That means users will be able to access thousands of Android apps on their PC from the Amazon App Store.
During the unveiling of the operating system, Microsoft demonstrated TikTok and other Android apps running alongside Windows apps on Windows 11, and the company plans to share more information on this "in the coming months."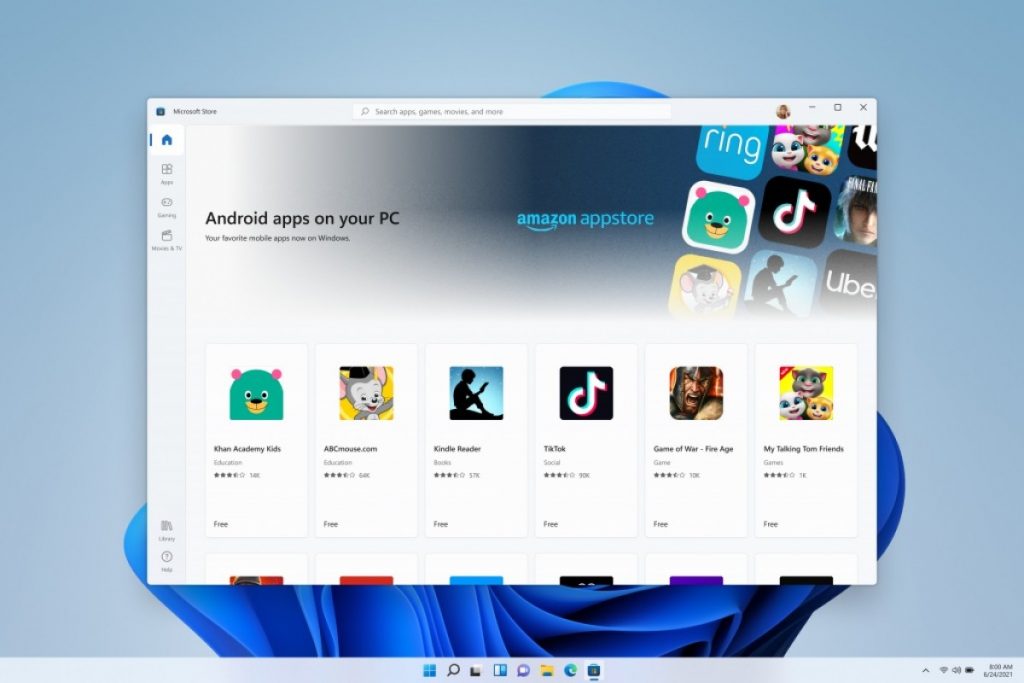 Meanwhile, according to Microsoft, Windows 10 will be retired in 2025 to give room for Windows 11 comes six years after Microsoft last overhauled its operating system with Windows 10, a major update that's now running on around 1.3 billion devices worldwide, according to CCS Insight.
Microsoft CEO Satya Nadella described the launch as "a major milestone in the history of Windows", but analyst Geoff Blaber from CCS Insight said he did not consider it to be "a revolutionary step".
Compared to the substantial change from Windows 8 to Windows 10, Windows 11 isn't a "revolutionary step," Blaber said. "Windows 11 is an iterative release that pinpoints where Windows needs greater ambition, rather than introducing the sweeping changes seen with its predecessor," he added.
"The end game for Microsoft is ensuring that the step up from Windows 10 to Windows 11 provides significant enough improvements to offset any complaints."
Forrester's principal analyst JP Gownder noted that the new operating system was based on the code of Windows 10, which should prevent upgrade glitches such as those seen in the past with Windows Vista.
"These user-friendly nods to the past are a double-edged sword, though," he added.
"They're great for continuity of experience, but they make you wonder what the 11 really stands for. Is this really more of an admittedly feature-rich Windows 10 update than a full-version release?"
As we mentioned before, there's no release date for Windows 11 yet, however, it is expected according to some critics to appear at some point in October 2021 and Microsoft has promised to make it available as a free upgrade to existing Windows 10 users.
Microsoft has listed the minimum specs you'd need on your PC to install Windows 11 and here's a drop-down list of it below:
Processor: 1Ghz 64-bit dual-core processor.
RAM: 4GB RAM.
Storage: 64GB storage.
Display Size and resolution: 9-inch display (1366×768 resolution).
System Firmware and TPM version: UEFI, Secure Boot capable & TPM 2.0.
Graphics: DirectX 12 compatible graphics / WDDM 2.x.