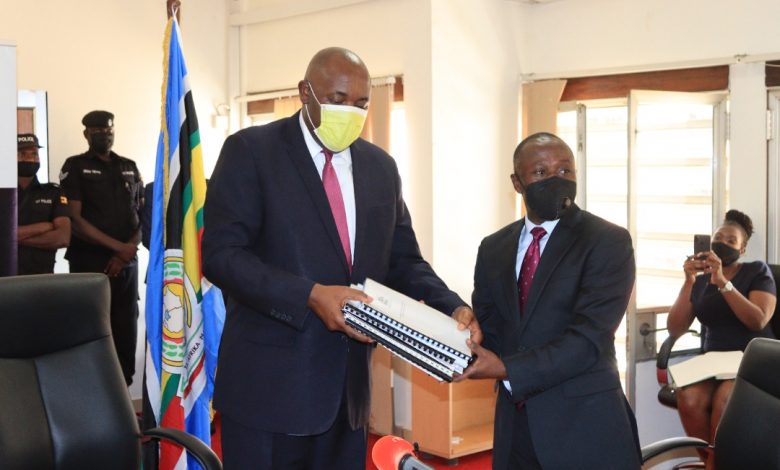 This afternoon former State Minister for ICT and National Guidance, Hon. Peter Ogwang on behalf of former Minister for ICT, Hon. Judith Nabakooba has officially handed over office to their successors, the Minister and State Minister Hon. Dr. Chris Baryomunsi and Hon. Joyce Ssebugwawo.
The office was handed over in the presence of the Permanent Secretary for the Ministry of ICT and National Guidance, Hon. Vincent Waiswa Bagiire, at the Ministry's head offices in Kampala.
The handover follows after Baryomunsi and Ssebugwawo took oath as Minister and State Minister for ICT and National Guidance, respectively during the swearing ceremony that was held at the Kololo Independence Grounds on Monday 21st, June 2021.
Baryomunsi, and Ssebugwawo will carry on from where Nabakooba and Ogwang left —working in hand with government agencies such as NITA Uganda, NIISP, NIRA, UCC, to mention a few to grow, improve, and develop the ICT sector. This includes making the internet affordable, completing the Last Mile Connectivity Project, supporting startups, innovators & SMEs, integrating government MDAs & local governments to ease e-Service delivery, establish multi-purpose ICT parks, establish ICT Hubs, to mention a few. Therefore, their core goal is to fulfill the NRM Manifesto.