Featured
Gadgets
Mobile
News
Smartphones
Tecno Mobile Launches The Stunning Camon 17 Smartphones in Uganda
Tecno mobile in parternship with MTN Uganda, launch the anticipated stunning Camon 17 smartphones in Uganda and they are succeeding the Camon 16.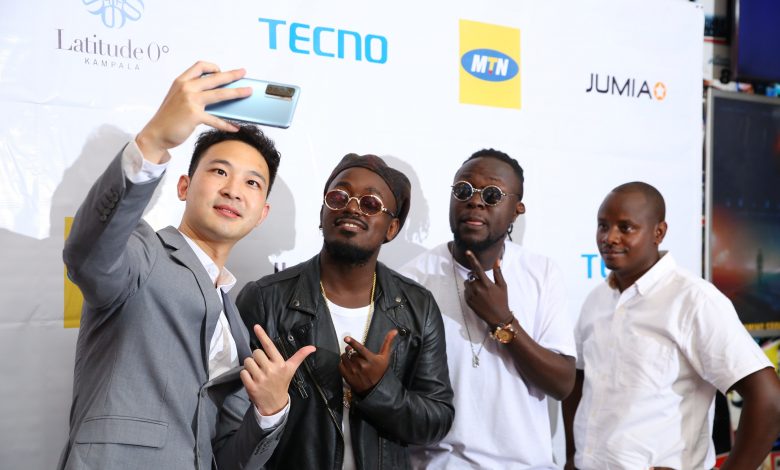 Tecno mobile has finally launched their anticipated stunning Camon 17 smartphones that are succeeding the Camon 16 that launched in October of 2020. In partnership with telecommunication firm, MTN Uganda, the launch was a success in Uganda —in an event attended by celebrities, media personals, company partners, influencers, to mention a few.
The new Tecno Camon smartphones have got an overhaul upgrade right from the hardware and software with the aim at giving customers more value for their money. They come with improvement in cameras, new technology/innovations from Tecno, storage expansion, bigger/huge displays, fast charging capabilities, elegant, sleek & stylish design to mention a few of the changes.
The launch of the CAMON 17 series smartphones comes after Tecno was announced as the leading smartphone brand in Africa by Counter Point Research, beating its competition; Samsung, Huawei, Apple, Xiaomi, Infinix, itel. According to Tecno, it is a clear testimony of the great quality they offers its customers but also as an appreciation for the continued support over the years.
The new TECNO CAMON 17 series prides in specifications like the Clearest 48MP AI selfie Camera with flash, 64MP Quad Camera, 25W super flash charger with a 33W adaptor, 256GB of internal storage and supported by pioneer CPU, super-fast and powerful processor Helio G95T among other great features. This is all to give customers the best seamless experience of the device.
But mostly the key selling feature on the phones is its 48MP AI selfie/front camera, that the company prides as the Clearest AI selfie Camera to give owners good photos and videos.
"We understand how important photography is to our customers. Therefore, we have upgraded the CAMON 17 series smartphones with not only the clearest selfie camera but also with the best back camera to enable our customers achieve the best photography experience right on their smartphone," Timmy Shen, TECNO brand manager said during the launch of the phones at Century Cinema at Acacia avenue in Kampala.
Shen added that the company has added that it customers can take very clear bright photos even in low light conditions and because of their new technology embedded in the back camera. The camera also enable customers capture 4K video with high quality time-lapse videos.
The new Camon phones come in three variants, Camon 17, Camon 17 P and Camon 17 Pro which tops the tier.
The launch comes with a lot of benefits for Tecno customers as those that purchase of the phones get free 3GB internet data every month for three months and a 100% data bonus on every data bundle purchased from MTN Uganda. In addition, customers will also get a chance to spend 2 nights at the luxurious Latitude hotel and a beauty makeover at Hair by Zziwa salon amongst other benefits set for the campaign.