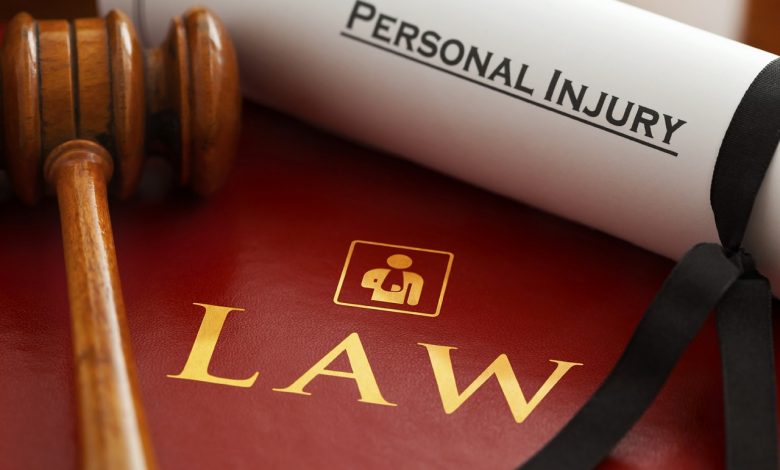 If you were injured due to another party's negligence, regardless of whether it was intentional or unintentional, you are entitled to seek compensation from them for the damages.
Each case is unique, but regardless of whether you were involved in a car accident, a slip and fall accident, a workplace accident, or any other type of accident caused by another party's negligence, the victim has the right to receive compensation for the damages.
Under Section 3333 of the Los Angeles Civil Code, citizens living in Los Angeles are entitled to seek compensation for the following types of damages:
Economic Damages:
Lost income: After an accident, you may take some time to recover from your injuries, which means that you may be unable to go to work due to that. If an accident renders you unable to work, all your lost wages from the beginning of the day of your injury and potentially into the future will be taken into account. You will be properly compensated for the lost wages.
Medical costs: Getting medical treatment can be quite expensive. After an accident, you can receive compensation for all the ambulance costs, hospital bills, prescription medication, etc., as long as you have all the important medical documents to prove that you got your injuries because of the accident.
Property damage: You can also receive compensation for the property losses that the accident has caused. This commonly happens in car accidents. The money you've spent repairing your vehicle will be properly reimbursed once you win your case.
You can also get compensation from general damages like:
Pain and suffering: This is for the severe discomfort you've experienced based on the severity of your injuries. Related variables to pain and suffering are surgeries, your treatment, and medication prescribed.
Emotional distress: Being caught in a life-changing accident can be quite overwhelming to deal with. Some victims sustained serious emotional distress and developed anxiety, depression, insomnia, and other forms of mental illnesses due to the accident.
Loss of consortium: You can also receive compensation if you have been deprived of intimacy due to the death of your spouse from the accident.
Los Angeles and California, in general, operate on a comparative negligence state. This means that the compensation you will receive may depend on your degree of fault, if you are proven to have any, in the accident. This is why it is essential to seek legal guidance from an experienced Los Angeles personal injury attorney. Your attorney will be able to help you every step of the way and will give you an accurate estimate of how much your claim is worth.
If you are reading this, you are probably wondering, so how much is my personal injury claim worth exactly?
There is no solid answer for this as every case is different, and there are factors that can affect the value of your case.
Calculating damages in a personal injury case can be quite difficult. You might need the help of an experienced attorney to give you a rough estimate.
A Los Angeles personal injury lawyer can do an extensive case review on your behalf. They will be able to give you a reasonable estimate of how much you can recover from your claim. The exact value of your case may depend on the type and the severity of your injuries, along with the long-term consequences.
Here are some factors that may influence the value of your personal injury case:
What part of your body was injured?
Were your injuries permanent and debilitating?
Will you need extensive rehabilitation or long-term care?
Did your injuries affect your quality of life and your ability to take care of your activities of daily living?
Did you lose your job as a result of your injuries?
Did your injury cause a loss of future earning capacity?
Did your family life suffer as a result of your injuries?
Did the injury cause anxiety, depression, and emotional distress?
Your age at the time of the accident.
Determining Liability for Your Accident
The next question you need to consider is if someone else caused your injuries, whether directly or indirectly. If the answer is yes, then you are more likely to need a personal injury attorney. Understanding the different types of liability will help you answer this question.
Clear Liability: The other party accepts full responsibility for the accident that caused your injuries. Perhaps they made a statement to the police or their insurance carrier verbally expressing their fault.
Police reports and independent witness statements often help to produce a clear liability.
Shared Liability: If you have some fault in causing the accident, there is shared liability. In this scenario, you might also be subject to insurance claims from the other party at fault. Typically, this will decrease your settlement or even prevent you from receiving any compensation. It will depend on how much liability you have for the accident.
Keep in mind that if you live in a "contributory negligence" state (Alabama, Maryland, North Carolina, Virginia, and Washington D.C.), any liability on your part can bar you from any financial recovery. Anyone who has been injured in an accident and could be partially at fault should speak with a personal injury attorney. If you hire an attorney, you could be protected from counterclaims or cross-claims from other parties and maximize your settlement. The same applies if you were in an accident where multiple parties could have liability.
Disputed Liability: Insurance companies can still dispute liability for the accident, even if you genuinely believe you have zero liability and the other party is entirely to blame. The insurance company will often say that their policyholder is not at fault or that you do not have sufficient evidence to prove they are 100% to blame. As such, the insurance carrier will deny part or all of your claim, and you will receive little or nothing at all for your claim.