Columns
Featured
Health Tech
Technology
Benefits of Telemedicine as the Top Health Technology Service in 2021
Telemedicine is certainly among the leading omnichannel mobile-enabled strategies making a positive impact on healthcare.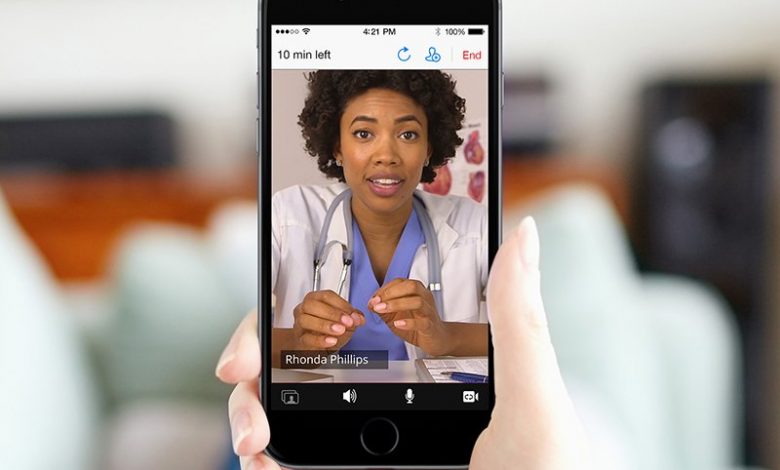 Telemedicine is a diagnosis and treatment service that is designed for the main purpose of reaching patients who cannot or prefer not to physically visit a health center. Initially, according to Healthcare Weekly, telemedicine was made for remote patients but quickly became the preferred mode of treatment for patients who do not necessarily live outside standard hospital coverage areas.
Research shows that there were an estimated 22 million telehealth visits in the US in 2016. This number rose to about 30 million in the next year. According to a 2015 to 2019 survey conducted by the Brigham and Women's Hospital and posted by the Harvard Business Review, 97 percent of telemedicine patients were content with their treatment, and 74 percent felt that the platform improved their patient-provider interaction. This prompted even some of the most famous doctors in the world like Simon Stertzer (father of modern open heart surgery) to consider telemedicine "useful adjunct to a good deal of patient management and follow up."
Let's get into the benefits that telemedicine has brought to health care.
Convenience and easy access
Telehealth offers people living in remote areas easy access to otherwise unreachable or untimely health care services. The digital service saves its patients long and tedious trips to specific health facilities for checkups and treatment. Telemedicine not only saves time for the patient but also for the doctor. The doctor can conduct treatment sessions with their patients, each in the comfort of their homes.
Reduced waiting time
A telemedicine session is much faster than a medical in-office session. Research shows that there is an estimated annual 400+ million total addressable market for non-emergency telemedicine visits. This is a very large number of patients moved from the hospital waiting room. This means there is less crowding at the facilities and service is by nature faster through telemedicine. This shift has also reduced unnecessary hospital visits and saves on facility resources.
Reduced hospital readmissions
Telemedicine solutions that use Artificial Intelligence and professional human medical expertise, have created a value-based medical system that has contributed to the faster recovery of patients and reduced cases of readmission to hospital.
Cost-efficiency
Studies have shown that the US spends more than USD$2.9 trillion on health care. Out of this, an estimated USD$200 billion is termed as avoidable and unnecessary. Telemedicine is a healthcare solution that would quickly combat these unnecessary losses. It limits unnecessary ER visits as well as regular in-office visits that can just as effectively be conducted on an online medical platform. Telemedicine can be a financial solution not only to patients but also to medical facilities in the U.S. Even Walgreens launched their own telemedicine solution last year.
Management of chronic diseases
Telemedicine has been found to work well with managing certain chronic conditions in patients. According to studies, approximately 33 million Americans are living with a chronic illness. Most of these patients require regular checkups with their doctor, to keep track of their health. Thee checkups can easily, quickly, and more regularly be conducted through telemedicine platforms.
Improved tools for diagnosis and treatment
AI has a heavy impact on the quality of telemedicine. For instance, in the cardiology space, we have Ultronics. Ultronics is a UK-based AI company that is using technological solutions to improve cardiovascular diseases diagnostics. An article in the Journal of the American College of Cardiology stated that AI is on the brink of providing a set of tools to enhance the effectiveness of the cardiologist. AI is helping in early detection and even prevention of cardiovascular diseases as well as care and patient management of the condition. This is just one of the areas that AI, which is incorporated in telemedicine, is making an impact.
Medical technological developments are continuously evolving into solutions that make health care efficient, convenient, and available to people everywhere. Telemedicine is certainly among the leading omnichannel mobile-enabled strategies making a positive impact on healthcare and the quality of lives of people all over the world.