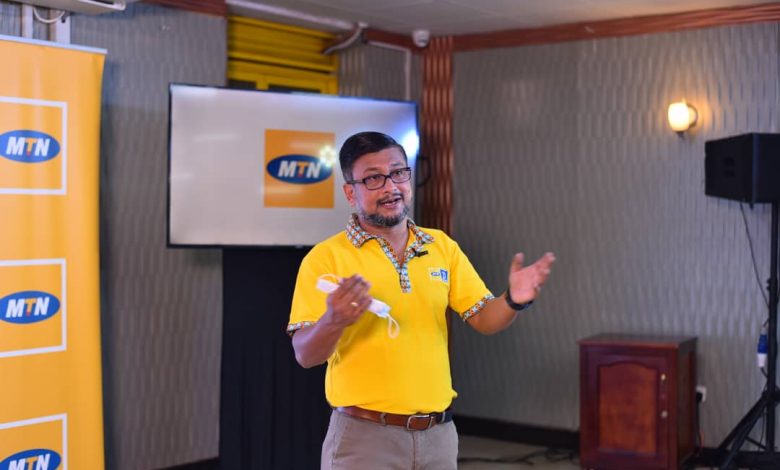 MTN Uganda this morning announced bigger freedom bundles that last indefinitely with no validity date in a bid to serve its customers with higher volume data needs. The bundles are addition to the freedom internet bundles that were launched in 2019 and despite the volume limitation, the MTN Freedom bundles were well received by MTN customers. Thus, prompted MTN to take the offer a couple of notches higher.
While addressing journalists at Hotel Africana, MTN Uganda Chief Marketing Officer; Mr. Sen Somdev said that the telco decided to increase the Freedom Bundles' volume following its customers' demands, as a way of meeting their needs and giving them more value for their money.
"The idea of having bundles that will not expire for as long as they remain unused appealed to our customers and they asked us to increase the data volumes which we have done. From now on, our customers can enjoy their data at their pace with no worries about it getting expired," Somdev explained. He adds their customers should be rest assured that their MTN Freedom bundles will be valid to use it until it runs out, thereby giving them real value for their money.
Prior the new Freedom bundles, the first bundles came in 6MBs for UGX100, 80MBs for UGX1,000 and 1GB for UGX10,000. The new volumes come in; 1GB for UGX5,000, 4GB for UGX15,000, 7GB for UGX25,000, 15GB for UGX50,000 and 40GB for UGX100,000.
Unlike the first freedom bundles that can be bought by dialing *150*6#, the new bundles are exclusively available for purchase via the MyMTN app.
Explaining why customers need to use the app only to purchase the bundles, Somdev, said; the proposition is in line with MTN's vision of 'leading the delivery of a bold, new digital world for their customers'.