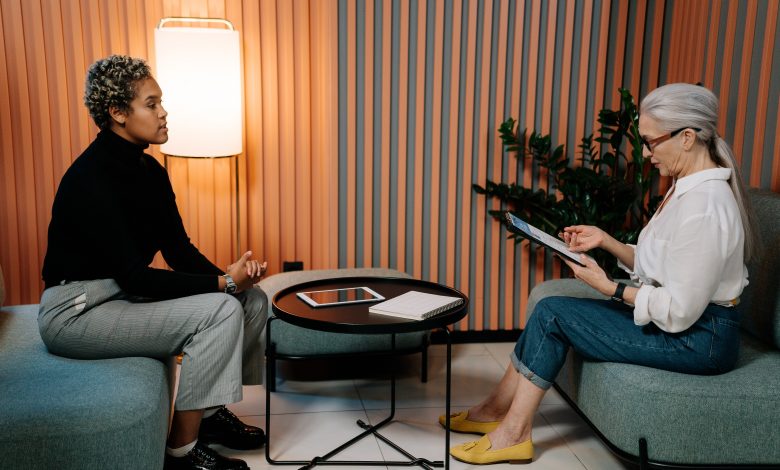 The competency of human resources (HR) boosts an organization's overall performance. By hiring the appropriate people, HR builds the foundation for a company's success and productivity. Their strategic plans help a business to shape the company's image. They facilitate the employees in every possible way to achieve significant business and organizational operations. They are also responsible for retaining their employee benefits; by ensuring a safe and risk-free work environment and encouraging them to perform better. Without workforce productivity, an organization has little growth potential.
Here are eight ways that can help human resource to enhance employee productivity:
Providing Safe And Comfortable Workstations
There are various responsibilities of the employer when it comes to employment rights. Without a safe and comfortable environment, employee productivity is impossible. HR professionals are well aware of the workplace safety guidelines that help reduce workplace injuries and fatalities. Apart from ensuring physical safety, HR is answerable for sustaining a stress-free atmosphere for their employees. If the mental health condition is not well, HR makes sure that the employee receives professional treatment. Personal and work-related stress reduces employees' productivity, so HR can help reduce these work stressors by analyzing the pitfalls.
Prioritize Competency
The human resource department hires individuals based on the candidate's academic performance, experience, and the company's requirements. During the hiring process, HR professionals can employ the most capable people to increase their employee productivity. Hiring is the first step to ensure a hard-working and proficient workforce. The HR trends change from time to time, and the professionals need to learn these new trends to remain active in the market. By pursuing an online human resources degree, you can continue your current job and gain additional expertise. This program prepares you to lead great employees; it also helps you learn talent recruitment. With flexible coursework, you can acquire information about current HR issues, technology trends in HR, and the main factors behind effective management. By adding value to your skills and education, you can directly influence the employees working in your workplace.
Monthly Incentives
Almost every organization has an employee incentive program; through this program, the organization sets a fund for employees who perform well. Monthly incentives are a token of appreciation. Virtual encouragement is essential, but incentives work better when it comes to increasing employee output. Here is an example of employee incentive programs:
Free Trips.
Extra Time Off.
Health Benefits.
Education And Learning Programs.
Compensation.
With the right approach, HR builds a flexible employee incentive program that meets its budgets and keeps the employees happy.
Flexible Work Schedule
Managing a flexible work arrangement is pivotal to enhance employee productivity. Depending on the number of staff members, HR can start a staggering employee shift. Work overload puts a dent in workers' performance; a reduced schedule is an effective way to manage a team. Strict organizational rules put a lot of weight on the employee. Eventually, they fail to adhere to the official guidelines. HR works closely with the employees and listens to their concerns. HR professionals have good interpersonal skills to create a practical and straightforward policy for their employees.
Even Distribution Of Responsibilities
The value of HR professionals in the workplace is of great importance. They recruit employees depending on their company's needs. Similarly, when it comes to task distribution, they know each individual's skills and experience. Work distribution directly affects the productivity of employees. Assigning tasks without considering the expertise of the team members reduces the work progress. HR professionals can utilize their leadership skills in building a proficient team that can deliver assignments on time.
Update The Workforce Tools And Technology
The HR team drafts policies depending on the type of industry and state regulations. Every industry needs separate workplace tools and technology; to guarantee a smooth delivery of information, updating the systems and software is crucial. HR can evaluate the present systems and draft a proposal to the employer regarding the updates. Productivity does not solely depend on the employees alone; installing the office's latest techniques can maximize employees' productivity. With the help of technology, HR can keep an eye on their employees' productivity. For instance, the newest payroll services help HR with the arduous task of payroll processing. When employees get their pay on time, they feel valued and perform well.
Encourage Teamwork And Team-Building Events
The professional and ethical environment of a workplace prepares an organization for future endeavors. Team building events train employees to achieve common goals. By channelizing their skills towards attaining a mutual goal, they increase the productivity rate of their company. Short and long terms goals are essential for creating a good work relationship between employees. HR professionals always leave room for improvement and approve a professional work setting; they also practice accountability.
Introduce Healthy Food Items
Many organizations have their cafeteria, and HR can check what food they are offering to the employees. Food that has high cholesterol and sugar level can affect employees' productivity by increasing the sugar craving. Healthy food keeps the employees active, and they perform well. Healthy eating habits in the workplace also leave a pleasant mark on the mental health of employees. HR can also arrange sessions to teach their employees about nutrition.
Furthermore, healthy snacks keep the brain cells active, and employees do not feel tired or sleepy. HR can also add a sit-stand workstation for their employees to give them a chance to refresh whenever they feel tired. Sitting in one place puts the muscles under stress and disturbs the productivity of employees.
The Final Word
Human Resources or HR is an asset of every organization. The proficient professionals of HR are responsible for recruiting new employees. Additionally, they also process payrolls, assess the annual budget, maintain a safe work environment, compensation and benefits, and many other essential tasks. They also supervise the employer-employee relationship to boost employee productivity. By using their leadership skills, they prepare the team to achieve common goals. HR is also responsible for ensuring employee mental well-being. Providing a safe, happy, and comfortable workplace for their employees ensures a professional output from their employees. Undeniably, employees work hard and put their best efforts into a task when they are valued.