We are living in a digital world where convenience is king for many of us. In this modern business landscape, it is the right time to integrate e-signature into your processes not only to increase efficiency, but to enhance customer experience as well.
E-signature is a method of authorizing or signing both personal and business documents using computer or mobile device. Digital or electronic signatures are considered the same as manual signatures or to confirm the identity of the message's creator. DottedSign is a reliable and fast way to get your documents signed without printing and scanning.
Introduction to DottedSign
DottedSign is a cross-platform e-signature solution that can be used on both web and mobile to sign and assign documents. It is more than an e-signature tool as it helps consumers and organizations sign and manage documents online better than ever before. It helps it users organize work-flow, connect with clients effectively and reduce document turn-around time incredibly.
DottedSign is a safe and reliable online signature tool compliant with e-signature regulations. Simple and intuitive user interface make this tool the best option to sign, send and manage documents conveniently. This e-signing solution is equipped with tools and features that accelerate document signing and management process while keeping the business cost lower and increase customer experience & trust.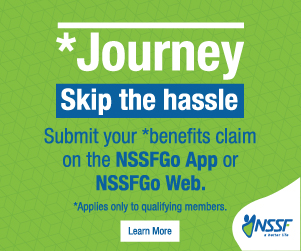 Why You Should Use DottedSign
Along with preventing unnecessary delays in getting document signed, benefits of using DottedSign are myriad, some of them are listed below.
Easy to use
DottedSign is not the only way to sign documents online, but it stands out among competitors because of it's intuitive & sleekinterface and truly useful tools. This online signature tool is functional with a user-friendly and simple interface that not only helps you sign documents, but manage them effectively as well.There is no need of technical software handling skills and to contact customer support to figure anything out when using DottedSign to sign documents online. Just register an account into your mobile device or desktop and you are ready to go.
Greater Accessibility, Transparency, and Accountability
DottedSign is the best tool that makes signing, tracking and management of documents easier and resourceful than ever before. As it is a cross-platform software, you can access it anytime and anywhere to accomplish document signing tasks in a timely manner. All the functions and tools offered by DottedSign can work greatly across a variety of devices like desktop, laptops, smartphones, and tablets etc. Convenience, portability and accessibility of this e-signature solution provides utmost efficiency to both individuals and organizations.
Automatic Notifications and Alerts
DottedSign is programmed to send automated notifications viaemails to parties involved in the process once the assigned document is signed. Moreover, anyone who hasn't yet signed theassigned documents gets an email notification to sign them in a timely manner. The tool also provides a clear view of pending signs and tasks on the dashboard so you can keep a proper track of signed and pending documents at a place. In this way, you can see forgotten or neglected documents to get them sign as soon as possible. As a result, you can boost document signing chores to prevent unnecessary document delays.
Secure, Safe and Legally-Bound
DottedSign provides an online document signing process that is safe, secure and legally enforceable as well. Every document signing and authorizing task completed on the software is automatically encrypted by SSL, and AES-256. High-level identity authentication and signature validation to all signed documents with digital certificates issued by an AATL supported CA. Moreover, this e-signature solution also asks for OTP (one-time password) for greater security whenever you want to sign or assign a document for electronic signing process.
The Admin Console For Team Management
DottedSign also supports the Admin Console that provides a central location of team management and organization branding, empowering the admin to deploy an efficient workflow in the company. As a team leader, project owner, or supervisor who manages multiple team members, you can easily onboard everyone in one place to expedite your business growth.
If you are looking for more details in DottedSign, you can access a 14-day free trial of Business Plan on the website here.