Africa
Entrepreneurs
Startups
Trending
Two Ugandan Young Entrepreneurs make the top 20 Anzisha Prize Final list
Uganda youngpreneurs vie for the 2020 Anzisha Prize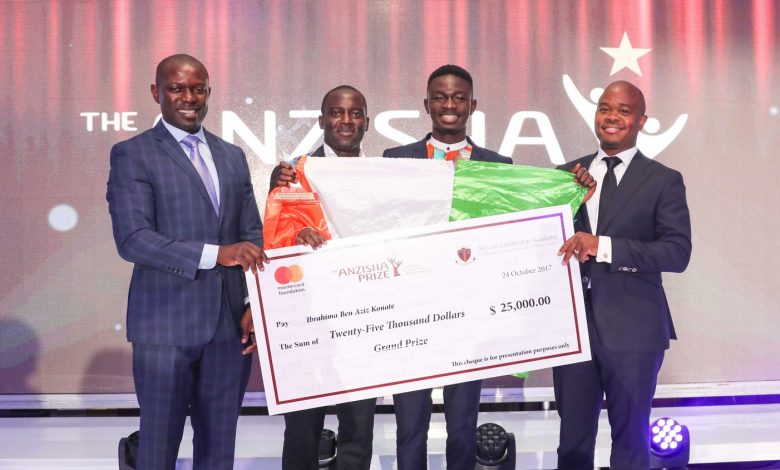 As the Anzisha Prize celebrates 10 years of supporting young entrepreneurs, it has listed the top 20 finalists for the 2020 edition. It is from these that the eventual winners will be announced at the Anzisha Prize Conference this October 27th to be held virtually.
The top 20 list has entrepreneurs from across the African continent including; Nigeria, Madagascar, Tanzania, Egypt, Senegal, Cameroon, Sierra Leone, South Africa, Morocco, Kenya, Ghana, Rwanda, Malawi, Benin and Uganda.
From Uganda is Jonathan Paul Katumba, 22, founder of Minute5 – an online grocery delivery service with a focus on fresh farm products. Minute5 sources fresh fruits, vegetables, and other produce from small scale farmers and then delivers to consumers and businesses. Falling under the Consumer products sector.
Also Hamidu Biha, 22, founder of Biha Eco Venture, an innovative recycling company that uses poultry eggshells to make various eco-friendly products including eco-charcoal and eco-tiles. Falling under the Manufacturing sector.
Since its start, Anzisha Prize has partnered with the Mastercard Foundation and the African Leadership Academy to support 122 entrepreneurs. 77 of the businesses supported have created north of 2,000 jobs for other young people.
The top 20 share knowledge and learn from various experts in preparation for their final pitches. They will also receive a cash prize of USD$2500 each. The grand prize winner will receive USD$25000, while the 1st runner and 2nd runner receive USD$15000 and USD$12500 respectively.
To vote for the entrepreneurs visit anzisha.org/Top20.